Also in lush gardens the Cornish Art Colony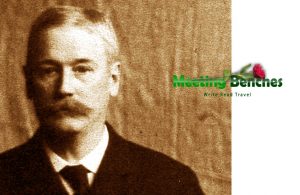 Places have memory. Their memory, deeper than the deepest waters, can be present in stone or painted on a canvas. Sometimes it is the taste of what we have eaten. Newton Lower Falls https://www.rome2rio.com/s/Boston/Newton-Lower-Falls is a village in Massachusetts, on the Charles River. The historic heart of the village (St. Mary's Church and the adjacent area on Grove Street), are listed on the National Register of Historic Places. Among its notable sites and people, painter Thomas Dewing.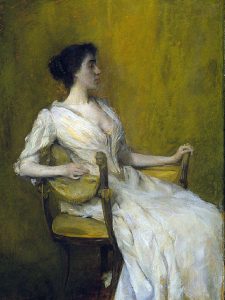 As a child, he was interested in both drawing and in playing the violin. Thomas Dewing https://americanart.si.edu/artist/thomas-wilmer-dewing-1247 was born on a May day 1851, in Newton Lower Falls (Massachusetts). He studied paintings in the collection of the Boston Museum of Fine Arts, attending student-organized life classes at the Boston Art Club. In 1876 went to Europe, entering the Académie Julian and had developed a particular interest in Spanish painting. In the late 1870s, he participated in Boston exhibitions, showing paintings that recalled the fashionable works of French artists
Together his wife, he spent every summer amidst the lush gardens and meadows of the Cornish Art Colony (New Hampshire). The timeless nature of Thomas Dewing's https://www.nga.gov/collection/artist-info.1225.html landscapes was in contrast to the modern life in New England https://www.jstor.org/stable/3109151?seq=1. Discovering Art Movement Tonalism and Impressionism, his slender, refined figures are contemporary but timeless. They evince anxiety about the evolving place of women in society and the changes heralded by modernity. His decorative arrangements are indebted to interior paintings of women by Vermeer.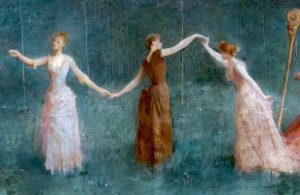 His woman-centric subjects and lush landscapes all but guarantee you will remember his name. His brushwork became increasingly soft and blurred. By the late 1880s, he had formed his basic style: refined women, portrayed with a range of colors, placed in interiors or outdoors in soft green fields. In 1897, he joined a group of painters in forming The Ten, working in Impressionist styles. Thomas Dewing https://www.amazon.com/Thomas-Dewing-Masterpieces-Maria-Tsaneva-ebook/dp/B07B53G93K did little work during the last decade of his life, and died in New York on a November day, 1938.
To broaden your horizon of knowledge about other painters, you can type http://meetingbenches.com/category/paintings/. The sole purpose of this site is to spread the knowledge of these artists and that other people enjoy their works. The property of the images that appear in this blog correspond to their authors.