Spectacular itinerary, for land and sea landscapes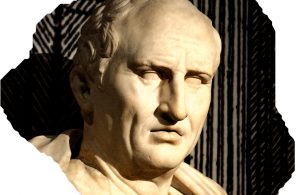 Mnemotechnics it grow on the natural mechanisms of spatial memory. Take some places and put what you want to remember, if you want to impress them forever. From Ameglia to Ventimiglia, the Cinque Terre and the Gulf of Poets, the Gulf of Tigullio, the Golfo Paradiso, the Riviera delle Palme and the Riviera dei Fiori form a wonderful 300 km long marine horizon.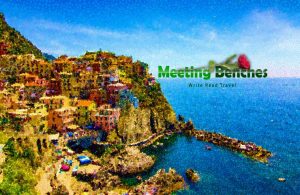 In the North West of Italy, Liguria http://www.italia.it/en/discover-italy/liguria.html offers you mountains and rolling hills filled with Mediterranean scrub, overlooking a jagged coast. It is a region with many facets, with vast opportunities to spend your holidays. We offer you our author's journey, to observe these places with the eyes creative people born in this land: Gianni Berengo Gardin and Tiziana Sidoti, Eugenio Montale, Umberto Bindi and Alberto Issell. A photographer and a stylist, a poet, a songwriter and a painter,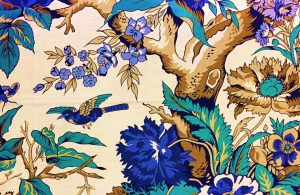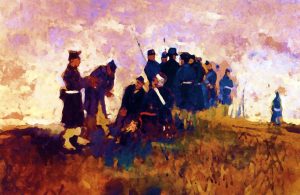 Among other things, it sells fabrics for shirts, blankets and handkerchiefs, with fabrics ranging from cotton to Irish linen. In the center of Genoa, the Giovanni Rivara Fu Luigi 1802 shop https://www.rivara1802.it is world famous for its Genoese mezzari, large cotton or linen cloths, richly decorated with brightly colored flowers. Alberto Issel, a Genoese painter who loved painting en plein air, had perhaps entered this shop to buy his red Garibaldi shirt. Born in Genoa in a June day in 1848, he was painter and sculptor. He frequently painted landscapes various oil and watercolor seascapes, until after 1880, when an ocular malady impaired his ability to paint. In 1872, he worked like the earlier Macchiaioli in painting out of doors. Alberto Issel http://www.skira.net/en/books/alberto-issel was a pupil of the Accademia Ligustica, studied in Florence and moved to Rome, painting military subjects. He repeatedly stayed in Rivara, where he frequented the Piedmont landscape painters and refined his experiences on painting en plein air.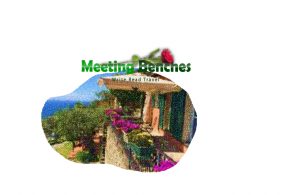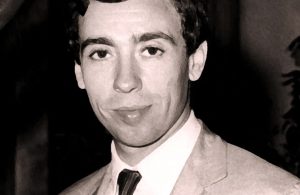 Here in Genoa, between the Porto Antico and Piazza de Ferrari, where the wind brings you the scent of the sea ruffling your hair, your itinerary start on the roads of Ligurian singer-songwriters. At the beginning, you will have to think of Fabrizio De Andrè and Gino Paoli, but along with the aroma of fried fish, the memory of the man who hated words and loved music will also come back to your mind. To know the world of Umberto Bindi, stop at the Le Pale farmhouse https://www.agriturismolepale.it/. In summer, excursions to the Porto Antico, Portofino, Portovenere and the Cinque Terre waiting for you by boat, from the nearby Bogliasco pier. He called himself "the songwriter who hated words and loved music". Musically well prepared, he created elegant classical melodies, Umberto Bindi https://www.blmagazine.it/umberto-bindi-il-cantautore-dellamore-universale/ died in Rome in 2002. He was born in Bogliasco (Genoa), on a day in May 1932, becoming a famous singer-songwriter of the so-called Genoese school. His best compositions (Arrivederci, Il nostro concerto and Non mi dire chi sei), have the lyrics of one of his fellow citizens. With Gino Paoli (also a Genoese singer-songwriter), he wrote Il mio mondo.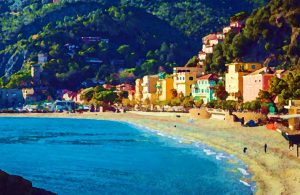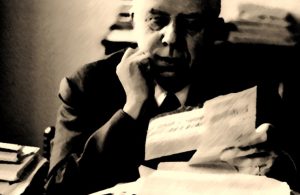 The most northern of the villages that make up the Cinque Terre is that of Monterosso, divided into two parts by a 10-meter tunnel. Characterized by typical houses in various shades of pastel colors, the village is part of the Cinque Terre National Park. With its beauty, it has inspired artists and poets from all over the world, including Eugenio Montale, who spent part of his existence in what is know as Villa Montale. His father was a co-owner of a chemical products company, but he became a journalist and poet, Nobel Prize for literature. Eugenio Montale https://library.weschool.com/lezione/eugenio-montale-ossi-di-seppia-commento-3139.html was born in Genoa in a building on the current Corso Dogali (area above Principe), on an October day 1896. Because of his precarious health, he followed the shorter technical studies instead of the classical ones, graduating in accounting, but he cultivated his literary interests, attending libraries and attending private philosophy lessons.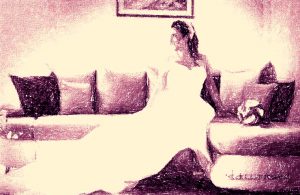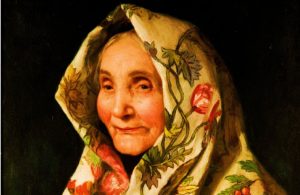 For a long time it has been a source of strong interest for travelers, photographers and painters. As G. Chabrol de Volvic wrote in 1824, among the varieties of Ligurian costumes, the brigasco stands out, which gives a lot to women. In its variants for work and holidays, it constitutes a unicum in western Liguria. This traditional clothing, which consisted of a canvas shirt (without collar and with three-quarter sleeves), is still worn today for special occasions. A crossed handkerchief was worn on the shoulders (in wool or cotton), held by the apron. There were also marriage variants, but not those that Tiziana Sidoti loves to make. Accessories for every look and unique bridal creations are enclosed in a passion that tells women the story of a job that wants to make them more beautiful. This fashion designer is the soul of the Sidoti brand. You are the manager of a company to which you devote all your energy. Tiziana Sidoti https://www.sidotifashion.com/sposa story is full of travel and trends, artisanship and boundless love for fashion. She studied at the Istituto Marangoni Milano, a school of fashion and design.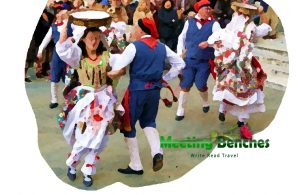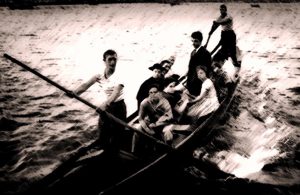 Varigotti awaits you with its pastel-colored houses, a bay on the clear sea and paths that lead you to the Saracen cave. Toirano is a village famous for its caves, where you can stop at the famous pastry shop to produce the most famous artisan nougat in Italy. Liguria is a region normally chosen for beaches, but this beautiful land has a lot to offer you, such as charming villages and the unforgettable Cinque Terre, but like the photographer Gianni Berengo Gardin who was born here, you will have to have your reflex ready to capture the fleeting moment. His eye, attentive to different realities, makes him a photographer required in image communication. Gianni Berengo Gardin https://www.nikonschool.it/sguardi/85/gianni-berengo-gardin.php is a photographer born in Santa Margherita Ligure in 1930. Over the years, he has collaborated with major newspapers. His eye captured the kisses of Italy where kissing in public was forbidden, the life of the gypsies and the passage of large ships in his beloved Venice. His work and creativity has been exhibited in hundreds of exhibitions, such as the Museum of Modern Art in New York and the National Library in Paris.
The intellectual properties of the images that appear on this blog correspond to their authors. The only purpose of this site is to spread the knowledge of these creative people, allowing others to appreciate the works. If you want to know our author travel already published, you can type http://meetingbenches.com/category/author_travels/.