Peru, because it is absolutely mind boggling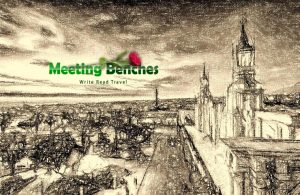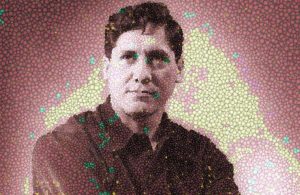 Arequipa, the "White City," is guaranteed to impress; you too will stand awestruck in the Plaza de Armas, the most grandiose in Peru. Towering over the plaza is the city cathedral, built from a type of white volcanic rock, common throughout the city center. For a different perspective of the city, head away towards Yanahuara, where you will find an eclectic mix of colonial era churches and elegant archways surrounding a leafy plaza. Trip memoriers? Calle Santa Catalina and nearby streets, where you can find several antiques shops, but not a Teodoro Nuñez Ureta mural (you need to enter Hotel Libertador).
If you wish to admire one of his murals, the campaign of Arequipa (1.70 x 7.00 meters, 1948), awaits you in the Hotel Libertador of Arequipa. In his adolescence, he practiced watercolor on the field with his older brother. His training was self-taught, but he became director of the National School of Fine Arts in Lima. Teodoro Núñez Ureta http://www.teodoronunezureta.com/, Peruvian painter, was born in Arequipa in April 1912. As a child, he loved going to the fields to paint, so his teacher encouraged him when he saw his extraordinary portraiture and landscape.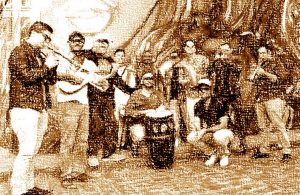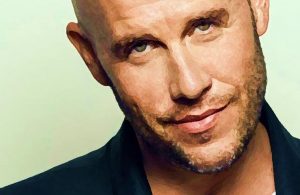 Best places for partying all night long? El Dragon del Barranco, considered in Lima as the the best and most lively dance spot in Lima,  where you can find very specially electronic, dance, rock, reggae and some jazz. Etnias Bar Cultural https://www.facebook.com/pages/category/Bar/ETNIAS-BAR-CULTURAL-324136894212/, focuses in providing their customers ethnic art experiences and original live shows. A large dance floor and a cheerful local crowd. The most beautiful girls in Lima are to be found here. Tequila Rock it is a dance club, open every night, during all the year. No, here you will not listen Gian Marco Zignago music.
His songs have sold millions of copies and his nomination as a "Goodwill Ambassador" by UNICEF is one of the awards he has received in his years of professional experience. Her mother is an actor and a singer, just as her father is a composer and a singer. Gian Marco Javier Zignago Alcóver (nickname art Gian Marco), https://www.amazon.com/Gian-Marco-Zignago/e/B004NJMAIO, was born in Lima in August 1970, establishing himself as a Peruvian singer and songwriter.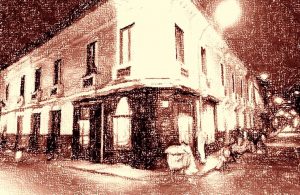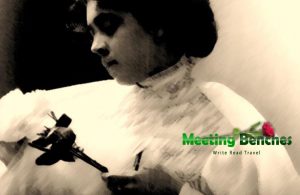 A Literature Lover's Guide to Lima? The city has inspired writer novelist Mario Vargas Llosa, the every travelers' go-to novelist. It was the drinking place for international thinkers. The famous Hotel Bolivar, has served pisco sours to the legendary writer Ernest Hemingway. Bar Queirolo https://antiguatabernaqueirolo.com/ has served Peruvian writers for generations, and remains a home for Peruvian artists. Librería El Virrey is a quaint bookstore with walls of options (from Peruvian and international authors). Maybe, you will find some Angélica Palma books.
She almost learned to write before speaking, forming in a house where literature was a daily presence. She gained her education under the supervision of her father. Angélica Palma, the daughter of a famous Peruvian author and scholar was born in Lima, 1878. She was a writer, journalist and biographer from Peru. In 1892, she and her brother accompanied their father on a trip to Spain. On the death of their father in 1919, she devoted themselves to the task of publishing her father's princip work.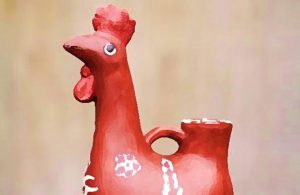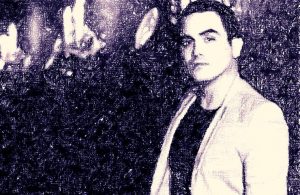 The climate of Peru is varied, due to the difference in altitude between the countries and its large extent. Do not forget hat, k-way and sunscreen, as well as light gym shoes. Any advice for your travel memories? Red dishes made with Quinua ceramics, or torito de pucara (a bull-shaped amphora used to mix local beer). Peruvian fabrics are like living pieces of history. Bring a wooden bowl with you to remember your time in Peru. To buy Yirko Sivirich's clothes you can also browse his online catalog.
The Yirko Sivirich brand bears that name in reference to its designer. Since 2012, he has participated in various fairs and catwalks all over the world. He traveled to Thailand, where he shone with his drawings. Since leaving his native Ica, Yirko Sivirich https://www.facebook.com/YIRKOSIVIRICH/, has worked as a waiter and packager at the supermarket, but at the age of 30, he joined Ermenegildo Zegna, where he discovered his true passion: being a designer. At his Miami Fashion Week show, actor Antonio Banderas was fascinated by his creative proposal.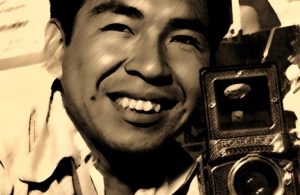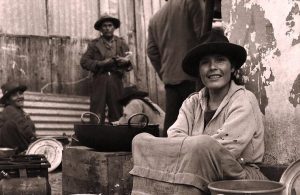 Reportage photography is seeing and telling through images. From Lima to the Sacred Valley of the Incas; from Machu Picchu to Lake Titicaca; from Paracas to Cusco, Peru, it is not only to see, but also to photograph inside your exciting journey http://travelvisionjourneys.com/tour/peru/, between nature and archeology in the footsteps of the Incas. The alternative to organized travel is to follow the style of Carlos Domínguez, a photographer who was able to tell his country through images.
He learned the photographic technique with a Japanese photographer, participating in his first art competition with a poster. Carlos Domínguez traveled to Argentina, working at a photography institute. In 1954, back in Peru, he worked as a graphic reporter in some newspapers, gaining notoriety for his audacity in getting the best images. He illustrated an infinite number of books. He was considered the best graphic reporter of the twentieth century in Peru.
The purpose is to spread the knowledge of these artists and that other people enjoy their works. The property of the images in this blog correspond to their authors. If you want to know our author travel already published, you can type http://meetingbenches.com/category/author_travels/.