There are many wonders, even in a cow's head.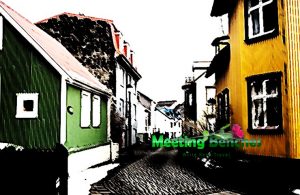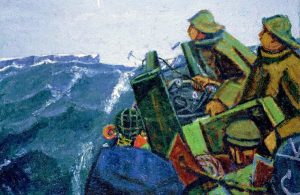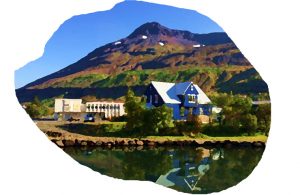 This is an http://meetingbenches.com/ journey, where creative places and people invite you to travel. After our author's journey in Azores Islands http://meetingbenches.com/2019/03/the-eden-you-should-not-want-to-leave-azores-islands-the-destination-at-your-tipping-point/, your basket of memories will enrich with something new, this time crossing the creative rainbow that embrace a piece of Iceland.
City Walk Reykjavik https://citywalk.is/ is a free walking tour. In all public swimming pools of Reykjavík, thanks to the abundance of geothermal energy, it is possible to swim outdoors throughout the year. One of the few beaches where the temperature of the water allows swimming without a protective wetsuit is that of Nautholsvik (south-west of the Oskjuhlid hill). The National Gallery of Iceland contains works of art by local artists, including those of Gunnlaugur Scheving, a very creative Icelandic native of this city.
A large collection of his works is host in the National Gallery of Iceland http://www.listasafn.is/english/. He is know for his realistic images of the Icelandic business sector. He lived in Seyðisfjörður for a long time, but he showed up in Reykjavík. His work you can found in numerous collections in the Nordic countries. GUNNLAUGUR SCHEVING made an exhibition for the first time at Charlottenborg in 1929, then holding several solo exhibitions in Reykjavik and Copenhagen.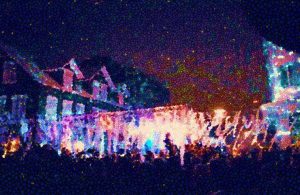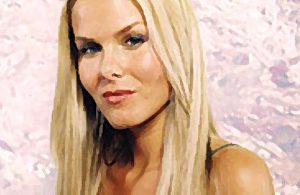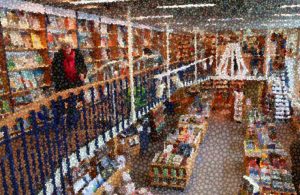 When that cultural evening was born, nobody could imagine that it would become so famous. On the first Saturday after 18 August, the Menningarnótt is celebrate in Reykjavík, becoming an event that has become the biggest festival in Iceland. You too can join the many people who celebrate the creativity of life through a day of music, dance and art. In the squares and streets, in the courtyards and in the museums, you can treat yourself to the unforgettable memory of this city, where Svala Björgvinsdóttir started singing at the age of 16.
Being her father is backing vocalist, she started singing at a very young age. Rose to major fame with her song "The Real Me", she represented Iceland in the Eurovision Song Contest 2017 in Kiev. SVALA BJORGVINSDOTTIR https://www.facebook.com/svalakali/ is an Icelandic singer and songwriter, born in Reykjavík into a February day, 1977. She had her first number one hit in Iceland when she sang a Christmas duet with her father.
What better way to get to know a country than diving headfirst into its literary world? Dive yourself into Iceland's rich literary history, hearing from a writer inspired by Iceland. You can choose a bookstore in downtown Reykjavik. We advise you to choose a novel by Halldór Laxness, very useful for learning about Iceland's soul landscapes. Mál og Menning http://www.bookstoreguide.org/2008/06/ml-og-menning-reykjavik.html, it's one of the two biggest bookstores (also with plenty of English selections). It has a great café upstairs, with walls decorated by local artists.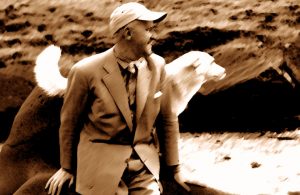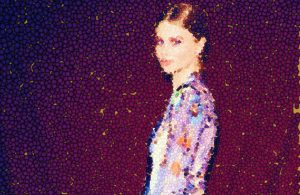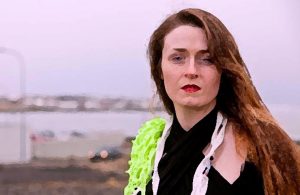 His major influences included Sigmund Freud, Bertolt Brecht and Ernest Hemingway. Born in Reykjavík, into an April day, 1902, he is the only Icelandic Nobel laureate. HALLDOR LAXNESS wrote novels and poetry, travelogues and short stories. His parents moved to a farm when he was three, where hstarted to read books and write stories at an early age. He attended school in Reykjavík. By the time his first novel he had begun his travels on the European continent. In 1922, he joined an abbaye in Luxembourg.
If you do not pack the right items, you will be even turn into a meat Popsicle. What to wear and what to bring (no matter the season), visiting Iceland? Thermal Gear. Shoes that are comfortable, lightweight, and water-resistant. Flip Flops, they are perfect for when you need to shower. A versatile jacket that is preferably warm, a windbreaker, and a rain jacket. A Vest? A simple fleece lined, or down vest can go a long way in keeping you warm. You will be fine in jeans (but only wearing something underneath them). Do not forget a swimsuit and a sarong (there are wonderful opportunities to enjoy the geothermic waters). Before leaving Reykjavik, where buy clothes that remind you of your Icelandic holiday? Entering a Boutique in Skólavörðustigur 22b.
She was born in Reykjavik on a December day, 1983. She studied at the Art School of Iceland, spending a few years at the Berlin art school. Take a look her wonderful Euphoria collection https://www.hilduryeoman.com/euphoria. Beauty and spring are the fundamental aspects of her Venus collection. Drawing inspiration from the goddess of love, Icelandic fashion designer HILDUR YEOMAN http://www.hilduryeoman.com/, celebrated a great love for nature.
If you want to know our "author's journeys" already published, you can type http://meetingbenches.com/category/boutique_travel/.The property of the images in this blog correspond to their authors. The purpose is to spread the knowledge of these artists and that other people enjoy their works.