A great escape into bright colors, bare landscapes and two books.
Your "author's journey" to Canada (398 miles, or 641 km if you prefer), https://us-keepexploring.canada.travel/ start dining on a roof terrace in Montreal, listening to the soothing music of a singer who lives here (but which was born in California), while look in the horizon for the bright colors of a creative woman who was born in this city. After Belleville (birthplace of a Canadian poet), you can visit the Tyendinaga caves. Arrived in Toronto buys a novel by Morley Callaghan and give yourself a lunch at Maquette (an Art Deco restaurant). You will complete your creative itinerary in Brantford, where a special painter was born who loved painting the bare landscapes of northern Canada.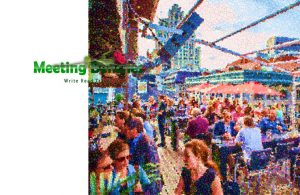 It is absolutely stunning! Terrasse Nelligan (106 Rue Saint Paul, Montreal), http://terrassenelligan.com/home/ your favorite terrasse, happens located in the heart of Old Montreal. The views are amazing, and they have amazing fish tacos. Here you will discover their different summer menu options, developed by our renowned chef, Anthony Joyce. Cocktails? Don't forget "Bellini/Mimosa à la peche", purée de pêche, peach schnapps, jus d'orange, bulles peach puree, peach schnapps and orange juice. Do not forget that here was born a painter who loved to paint female portraits, visible at the Montreal Museum of Fine Arts.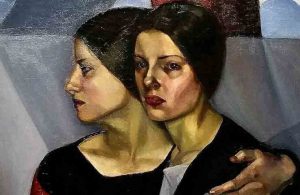 She was a painter known for her figure painting, with brilliant colours and an intense quality. PRUDENCE HEWARD, born in Montreal in a July day, was a member of the Canadian Group of Painters. She was educated at private schools, showing an interest in art at a young age, with drawing lessons at age twelve at the Art Association of Montreal school. During World War I she lived in England, serving as a volunteer with the Red Cross. Returning to Canada, in 1924 her works were given their first public showing at the Royal Canadian Academy of Arts in Toronto, however it wasn't until 1932 that her first solo exhibition came at the Scott Gallery in Montreal.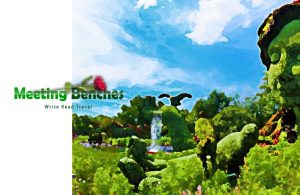 Montreal is the most populous municipality in the Canadian province of Quebec. Among its notable people, you can find a special songwriter. It's named after Mount Royal (a hill, in the heart of the city). Many archaeological evidence, demonstrates that First Nations native people occupied the island of Montreal as early as 4,000 years ago. The Old Montreal? It's a area southeast of downtown, containing special sites such as the Old Port of Montreal, the Bonsecours Market and the Montreal Science Centre). Its "Jardin botanique de Montréal" http://espacepourlavie.ca/en/botanical-gardenpresents a diverse array of plants to visitors. You too can explore its beauty, through themed gardens and its 10 exhibition greenhouses.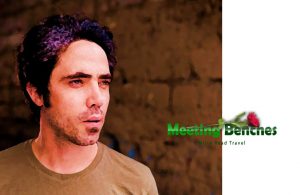 He studied music at Vanier College in Montreal. He is a Canadian singer-songwriter from Montreal (Quebec), whose blend of cabaret pop and classical music influences with indie rock has been compared to Pink Floyd, for its experimental musicianship. PATRICK WATSON was born in California in 1979, beginning his musical career in high school as a member of a band called Gangster Politics. He has toured with several artists (such as John Cale, Cold War Kids and James Brown). With guitarist Simon Angell, percussionist Robbie Kuster, and bassist Mishka Stein (after releasing albums in various styles), he formed a group. His song "The Great Escape" was featured on episode 16 of Grey's Anatomy.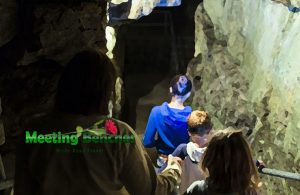 Belleville http://www.city.belleville.on.ca/ is a city located at the mouth of the Moira River, just on the Bay of Quinte in Ontario. The directions to 100,000 years back in time? If you travelling from Belleville, is to follow Old Highway 2 until the grounds of Tyendinaga Cavern and Caves. Here you can visit Tyendinaga Caves, http://tyendinagacaves.blogspot.com/ a neat place with some cool things to see. To make the caves accessible, they had to build trails. To make poetry lovable, she build words.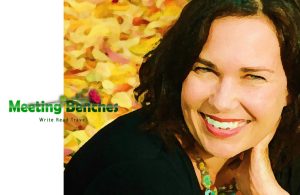 AISLINN HUNTER was born in Belleville (Ontario), but now lives in Vancouver. She teaches part-time and is also studying for a PHD from the University of Edinburgh. In late 2004 she gave readings and workshops in the Highlands, for the Scottish Poetry Library. The brevity of a poem is important, because it highlights gift for poetic economy and the deceptive simplicity. In this way, she is taking us into what we think of as familiar territory, revealing what was missed. In 2017, her third book of poetry will be published by Gaspereau Press.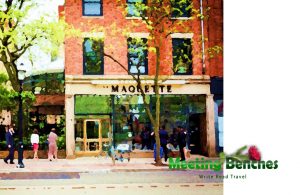 Looking for an amorous spot to romance in Toronto? You'll have plenty of restaurants to choose, but we suggest you our most romantic night out possible. Where? At the La Maquette, https://berkeleyevents.com/venue/la-maquette/ the most romantic restaurant in Toronto due to its prize-winning architecture and its beautiful waterfall in the Sculpture Garden. Situated in the core of Downtown Toronto (at 111 King St. East), La Maquette is an Art Deco, two story gem.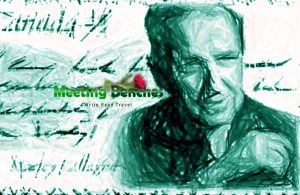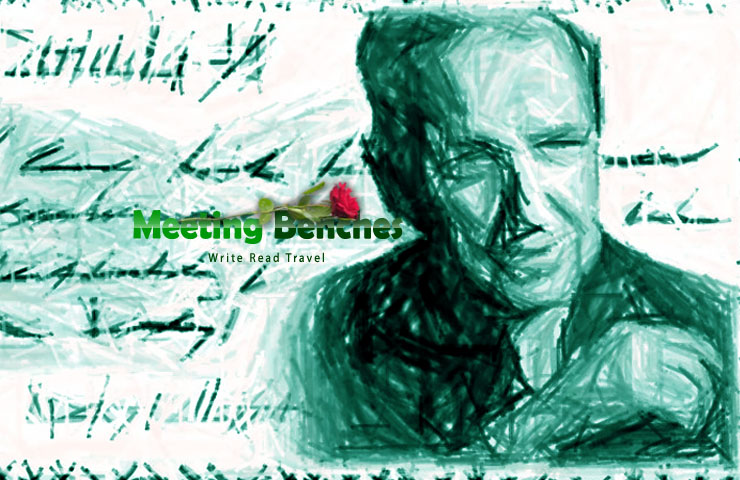 He was born in Toronto in a February day,1903, where has become novelist, short story writer and playwright. He was graduate the University of Toronto and Osgoode Hall Law School, but did not practice law. During the 1920s MORLEY CALLAGHAN became friends with fellow reporter Ernest Hemingway, beginning writing stories that were well received. In 1929, he was part of the great gathering of writers in Montparnasse (Paris), such as Ernest Hemingway, F. Scott Fitzgerald and James Joyce. His first novel was Strange Fugitive (1928). His novels are marked by undertones of Catholicism, focusing on individuals whose personality is a weakened sense of self. He married Loretto Dee, with whom he had two sons. After outliving most of his contemporaries, he died in Toronto at the age of 87, and was interred in Mount Hope Catholic Cemetery (Ontario).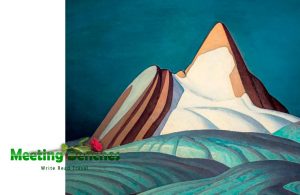 On 2009, an his oil sketch (The Old Stump), had sold for $3.51 million at an auction. He was born into an October day in Brantford (Ontario). During the 1920s, his works became more abstract (especially his stark landscapes of the North Canada). LAWREN HARRIS also stopped signing his works, so that people would judge his works on their own merit and not by the artist. On 1910, he married Beatrice Phillips, but later he fell in love with the wife of an his school-time friend. In 1940 they moved to Vancouver (British Columbia), where he entered his abstract phase. He died in Vancouver, as a well-known artist.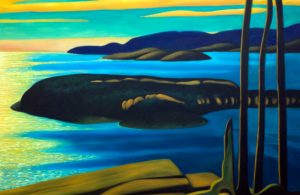 He is best known as a member the "Group of Seven", who pioneered a distinctly Canadian painting style in the early twentieth century. In 1919, he financed boxcar trips for the artists to the Algoma region, painting in areas such as the Montreal River and Agawa Canyon. In 1921, he ventured beyond Algoma to Lake Superior's North Shore, where the discovery of Lake Superior subject material catalyzed a transition to a more simplified style. In 1924, a sketching trip to the Canadian Rockies marked the beginning of his mountain subjects, exploring areas around, Yoho National Park and Mount Robson Provincial Park. In 1930, he went on his last trip, travelling to the Arctic aboard an supply ship, completing over 50 sketches.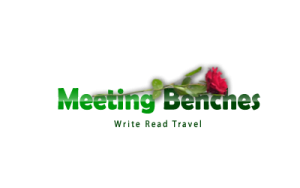 The intellectual property of the images that appear in this blog correspond to their authors. The sole purpose of this site, is to spread the knowledge of these artists and that other people enjoy their works. To pursue this issue, you can digit: http://meetingbenches.com/2018/06/adventures-in-your-own-back-share-our-vision-and-passion-for-wilderness-and-creativity/