Continuing to paint and travel, until a distant December day.
It's one of the most popular restaurants in Hahndorf. The Haus Restaurant, you showcases an selection of dishes created from the in local produce (which changes with the seasons). http://www.haushahndorf.com.au/ You too can enjoy theyr friendly service, also enjoy one of theyr tempting pastries. Here you can visit the Hans Heysen Art Studio http://www.hansheysen.com.au/hans%20studio/studio_hans.html the oldest artist's studio in Australia (just a 5 minute stroll from The Cedars shop).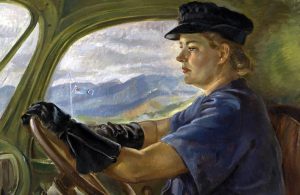 She was born in Hahndorf (South Australia) in a January day, becoming an Australian artist, the first woman to win the prestigious Archibald Prize in 1938 for portraiture. That fourth child of Hans and Selma Heysen inherited an interest in painting. In her teens, NORA HEYSEN studied at the School of Fine Arts in North Adelaide. Once the war began she did some volunteer work and in 1943 she was appointed an official war artist, to depict the women working at everything they did. She went to London to continue her studies, alsotravelling throughout Europe. Coming home, she moved to Sydney.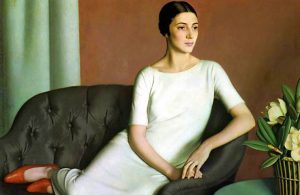 Altogether she completed 170 works of art while an official artist. https://www.awm.gov.au/visit/exhibitions/fiftyaustralians/23 During this time NORA HEYSEN met a doctor, whom she later married. After WWII she travelled widely. Her great pleasures were home, cats and garden. In 1993 she was awarded the Australia Council Award in the Arts. Her works are being held in the collections of the National Gallery of Australia, the Australian War Memorial and the National Portrait Gallery.
The intellectual property of the images that appear in this blog correspond to their authors. The sole purpose of this site, is to spread the knowledge of these artists and that other people enjoy their works. To pursue this issue, you can digit: https://www.artgallery.nsw.gov.au/collection/artists/heysen-nora/