CHIYO KITAHARA loves music and ballet. She plays her poems in Tokyo, Osaka, Kyoto and she began writing poetry at the age of 16. At the age of 20 she gave up writing, concentrating on how to play the piano. In 2002 there was a key moment in her life, when she grew up in a local poetry after raising her children. She likes to consider that her books are individual projects, always different in style and subject matter.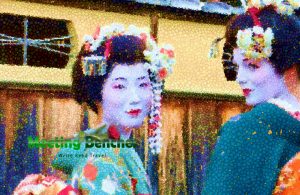 Chiyo Kitahara published her first book of poetry in 2005. It is a book inspired by literary realism, where she described the activities and experiences of daily life inherent in predestination and free decision. The second book covers life in the country, closely watching the place, where she grew up and lived. The idea of the "spirit of the place" is the theme of her third book, where she entered the atmosphere and self-perception of a place. At the present, she divides her time between piano and writing.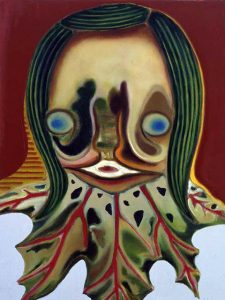 THE KEYHOLE – Destruction may be the result, a silver key put to a dark place. On insertion – deep inside – softly, something crumbled. Enter, said a voice tumbling down a staircase of atonal music. The discarded key – or perhaps me falling asleep. Round the nape of a peacock's neck, arms entwine. Longingly, scenting a fragrance for the first time face up, I think I may well bloom.
The intellectual property of the images that appear in this blog correspond to their authors. The sole purpose of this site, is to spread the knowledge of these artists and that other people enjoy their works. To pursue this issue, you can digit: http://regency-explorer.net/museum-of-creativity/modern-japanese-poetry-poems-by-chiyo-kitahara/book4/