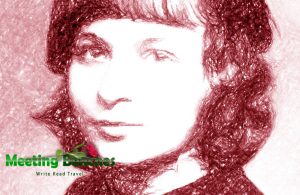 She began writing poetry already in her early childhood, debuting as a poet at the age of 18. Her father was a professor of art history and her mother was a talented pianist. Marina Tsvetaeva was born in Moscow, but with the family traveled a lot, also attending the Sorbonne school in Paris. A collection of her poems – composed between 1917 and 1921 – was published in 1957. In 1922 she emigrated with her family, publishing collections of verses, dramas and essays abroad. https://www.youtube.com/watch?v=FvrKn_BGENM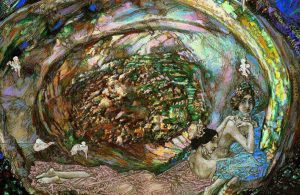 The last collection published during her life (After Russia), appeared in 1928. More and more isolated, she lived in Paris in poverty. To earn for life, she also wrote stories and memories. She returned to the Soviet Union in 1938, where her husband were executed and her daughter was sent to a labor camp. When the USSR was invaded by the German army in 1941, she was evacuated to Elabuga, http://visit-tatarstan.com/en/locations/sights/excursion/tciyelabuga a town in Russia located in the present autonomous Republic of Tatarstan with her son.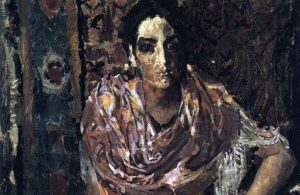 GREY HAIRS – These are ashes of treasures, of hurt and loss. These are ashes in face of which granite is dross. Dove, naked and brilliant, it has no mate. Solomon's ashes, over vanity that's great. Time's menacing chalkmark, not to be overthrown. Means God knocks at the door, once the house has burned down! Not choked yet by refuse, days' and dreams' conqueror. Like a thunderbolt, spirit of early grey hair. It's not you who've betrayed me on the home front, years. This grey is the triumph of immortal powers.
The intellectual property of the images that appear in this blog correspond to their authors. The sole purpose of this site, is to spread the knowledge of these artists and that other people enjoy their works. To persue this issue, you can digit: https://www.amazon.com/Complete-Poems-Anna-Akhmatova/dp/0939010275/ref=pd_lpo_sbs_14_img_1?_encoding=UTF8&psc=1&refRID=62VGJP60SBHNVZC1YSCN