EXPLORING THE MULTIPLICITY OF ARTISTIC TECHNIQUES – When Painting Aesthetics becomes an attitude of taste and thought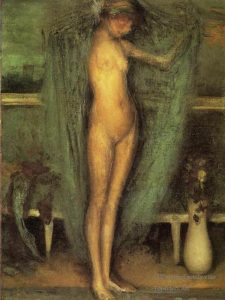 JAMES ABBOTT MCNEILL WHISTLER 1/3 – For him, the sole purpose of a painting was to be a source of delight, evoking sensual pleasures of visual and auditory nature, without worrying about emotions for its purposes. He was born in Lowell in 1834, living his first years in house Nr. 234 in Worthen Street (now museum, in honor), but he spent much of his childhood in St. Petersburg, because his father had to build a railway line connecting St. Petersburg to Moscow. Lover of design, his parents entrusted him to a private designer teacher, then enrolled at the Imperial Academy of Fine Arts. Visiting the Detroit Institute of Arts http://www.dia.org/ you have the opportunity to watch his oil painting on canvas 60.3 cm × 46.6 cm (Falling rocket, 1872).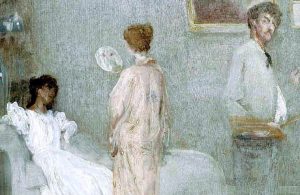 JAMES ABBOTT MCNEILL WHISTLER 2/3 – In 1847-48 he had been in London, where a relative, enhancing his vocation, led him to visit museums and art collections, teaching him also the watercolor technique. For his family's economic difficulties, he left Europe, moving to Pomfret, Connecticut. In 1851, by the will of his mother, he began his three-years career at the West Point military academy, where he had to pass strict discipline, but soon expelled. He became a remarkably prolific artist, a creative man, who explored many possibilities in the field of art techniques. Self-portrait with hat (one of his oil on canvas, 1858, 46.3×38.1 cm) is visible in the Freer Gallery of Art, Washington, D.C. https://www.si.edu/museums/freer-gallery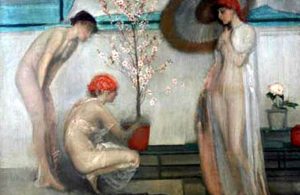 JAMES ABBOTT MCNEILL WHISTLER 3/3 – To improve the technique of water, he moved to Baltimore, where he gained confidence in his potential, deciding to go to Paris in 1855 to give further impetus to his pictorial training. In this city, his pictorial formation was cultivated by his master disciple of Ingres, but also by visits of Louvre museum. Important was to meet Henri Fantin-Latour, who introduced him to the realist group of the Hautefeuille brewery. "Blue and gold (its oil on canvas 66.6 × 50.2 cm) is waiting for you to see in Tate Gallery http://www.tate.org.uk/ in London.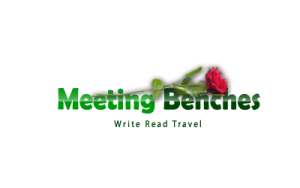 To pursue this issue, you can digit: http://meetingbenches.com/2017/05/american-art-trip-crossing-united-states-coast-coast/
The intellectual property of the images that appear in this blog correspond to their authors. The sole purpose of this site, is to spread the knowledge of these painters and that other people enjoy their works.