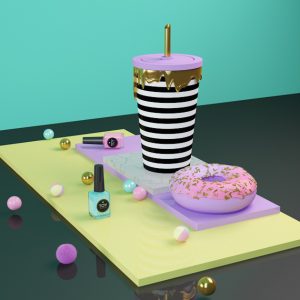 DANIEL ARISTIZÁBAL 1/3 – He is graphic designer and art director from Colombia. He studied graphic design in Medellín and Motion graphic in Barcelona, where he became interested in the emergence of 3D rendering technologies. He works as a freelance graphic designer doing work primarily for different brands and magazines focusing on surrealism, experimentation, typography, colors and odd stuff.
DANIEL ARISTIZÁBAL 2/3 – He considers himself of a retro person. He likes old stuff, telling that the past is the base of the future. Drawing inspiration from everything around him and the various topics he reads about, Aristizábal is concerned with the preservation of humanity and the future of Earth.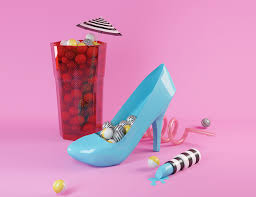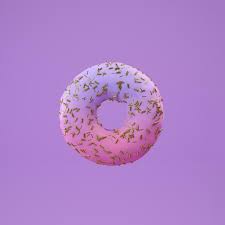 DANIEL ARISTIZÁBAL 3/3  – He created a world in which everything is bright, usually made of chrome or shiny plastic, or patterned. The style of his artworks represents the illustrator's interest in geometry, Dada, pop art and candy-colored futurism in his surrealist renderings. He is inspired with Wayne White, Dali, Magritte, Yves Tanguy and Ettore Sottsass and as he said also the comedy and comedians are his biggest trigger.
See his digital artwork in gallery: http://meetingbenches.com/2017/04/daniel-aristizabal-retro-genius/

Note: The intellectual property of the images that appear in this blog correspond to their authors and to those who have given them. The sole purpose of this site is to spread the knowledge of these painters and that other people enjoy their works.