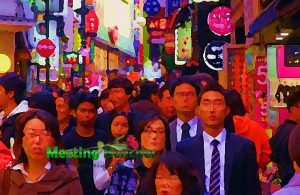 Where Confucian tradition collides with ultra modern fashion and design. Traveling in South Korea, you can discover, that it is a country of various juxtapositions, with serene mountain valleys bump against pulsing lights of the cities. http://www.korea4expats.com/article-tourism-seoul.html You need to experience the calm countryside and the rapidly growing cities, to understand the depth and vibrancy of this country.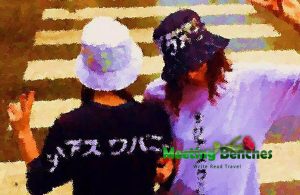 http://meetingbenches.com/2017/04/korean-landscapes/
You can dive into an special dynamic mash-up of night markets, K-pop music, majestic palaces and temple lined streets, skyscrapers and design. Seoul – capital of South Korea – is a powerhouse of modern buildings, interspersed with historical treasures. One of the most beautiful palaces in Seoul, the Gyeongbokgung, was the first royal palace built by the Korean Joseon Dynasty.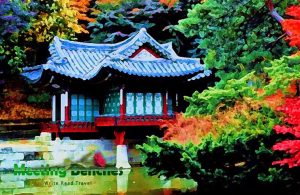 The buildings are used as traditional restaurants and tea houses, making it perfect places to absorb the atmosphere of historic Korea. Keep an eye out for beautifully restored courtyards, decorative outer walls and dark-tiled roofs, because discovering the picturesque village of Bukchon, you can see, this village has the largest cluster of privately-owned traditional Korean wooden homes. http://english.visitkorea.or.kr/enu/ATR/SI_EN_3_1_1_1.jsp?cid=561382
Bukchon Hanok Village is within the city of Seoul itself, but it is a preserved village dating back 600 years to the Joseon Dynasty. Its features include narrow streets and traditional one-story homes with classic pagoda roofs.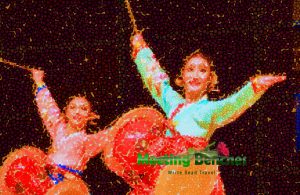 Jeju is the largest island and also home of the country's tallest mountain (Hallasan), which is ideal for hiking and taking in views of the natural surroundings. http://www.ijto.or.kr/english/ It is a semi-tropical island, found off the coast of the southernmost point of South Korea's mainland. At the top of the mountain, you can discover crater of a volcano (wake up 90 minutes before dawn and follow the path to the peak of Seongsan Ilchulbong). The Cheonjiyeon waterfall is another natural attraction, but there are also plenty of quiet beaches for those, who look simply relax.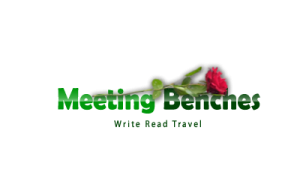 To pursue this issue, you can digit: https://www.amazon.com/Insight-Guides-South-Korea/dp/1780059310/ref=zg_bs_16828_6?_encoding=UTF8&psc=1&refRID=W7YAXC5SXZAQM765V964
The intellectual property of the images that appear in this blog correspond to their authors. The sole purpose of this site, is to spread the knowledge of these painters and that other people enjoy their works.