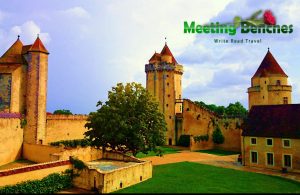 Known as the land of thousand châteaux, the Dordogne's landscape is embellished with castles built between 1337 and 1453, when this land marked the frontier between French and English territories. Mesmerising prehistoric cave paintings, standout cuisine and castle-strewn river lands. Welcome to Dordogne, http://meetingbenches.com/2017/03/dordognes-inner-landscapes/ where you can listen croak of frogs, hidden among weeping willows. The Dordogne is one of France's great rivers and it runs for 300 miles west, meeting the Atlantic Ocean. https://www.youtube.com/watch?v=Prubpda4ViI Across the valley from Castelnaud, you can find the Château de Beynac (full example of medieval martial architecture).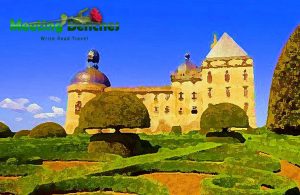 This limestone edifice anchored on the banks of the river Dordogne became the object of many pages of history. On a massive keep, Château de Beynac http://www.beynac-et-cazenac.com/2011/11/chateau-de-beynac.html employed a range of then cutting-edge technology (armoured gateways and a network of murder holes). The castle was built in the 12th century on the sheer cliff face, being sufficient to discourage any assault from that side. The castle has featured in a couple of well known films set in the Dordogne, including Chocolat (with Juliette Binoche) and The Joan of Arc Story (with Dustin Hoffman). Visiting the castle, you can see sumptuous tapestries showing hunting and other scenes from the lives of the lords of the period. In March 1761, the last heiress of the lords and barons of Beynac married the marquis de Beaumont there. After eight centuries of history the line of the Beynac disappeared.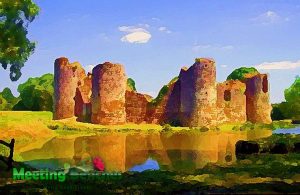 You will admire the rare 15th-century frescoes (which are in incredibly good condition), an impressive 17th century staircase and some fine bedrooms and salons. The castle has a magnificent view of the river and surrounding countryside, and Beynac itself is one the favourite villages in the Dordogne area. https://www.youtube.com/watch?v=cF12kIO5e-o This is one of the most beautiful villages in France, and is found on the banks of the River Dordogne, to the south-west of Sarlat. Opposite the Chateau de Beynac (across the river), is its traditional enemy: the Chateau de Castelnaud. On the rivers edge, you get some lovely views with the river, a long stretch of wonderful stone houses and the imposing chateau of Beynac.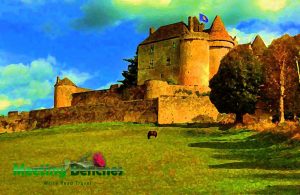 In high season, La Petite Tonelle restaurant http://www.restaurant-petite-tonnelle.fr/ requests you reserve ahead (for a spot on the sunny terrace), in the centre of Beynac village, where you'll get an array of seasonal local specialties like truffles, duck, lamb and river fish. Make a gourmet stop at La Petite Tonnelle and taste homemade dishes with delicacy according to the seasons. The perigourdine region is honored with its perigourdine salad or homemade duck foie gras (and also its confit of figs). Fish are also recommended to taste (including smoked salmon by the Chef and his team).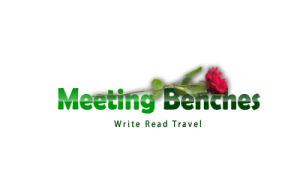 The intellectual property of the images that appear in this blog correspond to their authors. The sole purpose of this site, is to spread the knowledge of these painters and that other people enjoy their works. To pursue this issue, you can digit: http://meetingbenches.com/2017/03/castles-dordogne-journey-land-thousand-castles/