Knowing a nation, it is also "feel" its poetry. Welcome to the German-language poetry. The Meeting Benches way: a perfectly proportioned man, was created by Leonardo da Vinci, correlating the symmetry of human anatomy to the symmetry of the universe. That geometrical way of the mind, could live with the simplicity of the sides of a charming square, where joy, surprise, expectations and approval are four emotions in motion. What you see, hear, eat and feel, it's all inside Meeting Benches way: the Vitruvian approach to life.
A PAGE FROM FIRST ELEGY
Who me to cry loudly udrebbe I never, from the ranks of the angels. And even if one of them took me to the heart, I would come less for its strongest presence. Because beauty is only the beginning of the tremendous, we endure just, and we admire him so beautiful, because it disdains to destroy us careless. Every angel is terrible. And so I restrain myself and my cry repress, obscure hiccup. Ah, who we never are able to help you? Not angels, not men, and realize how smart animals that we are not properly at home, in the interpreted world. It remains for us perhaps some tree, there on the side, to see him every day. It remains the road yesterday and flawed allegiance to a custom that he loved being with us, so he stayed and did not go away. Oh, and the night, the night when the wind full of celestial space we face fraud. Who does not remain the coveted mild delusional that single heart waits fatigue. It is for lovers lightened? Ah, they only cover one another fate. Do not you know yet? Throw the emptiness from the arms to the spaces we breathe. Ah, perhaps birds feel the air flared with more intimate flight.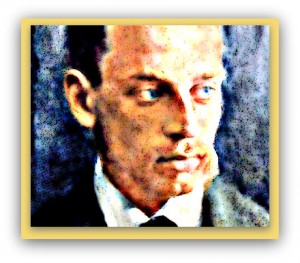 UNA PAGINA DALLA PRIMA ELEGIA
Chi se io gridassi mi udirebbe mai, dalle schiere degli angeli. Ed anche se uno di loro al cuore mi prendesse, io verrei meno per la sua più forte presenza. Perché il bello è solo l'inizio del tremendo, che sopportiamo appena, e il bello lo ammiriamo così, perché incurante esso disdegna di distruggerci. Ogni angelo è tremendo. E così mi trattengo e il mio grido reprimo, di oscuro singhiozzo. Ah, da chi mai siamo capaci di aver aiuto? Non d'angeli, non da uomini, e gli astuti animali si avvedono che noi non siamo propriamente di casa, nel mondo interpretato. Rimane a noi forse un qualche albero, là sul versante, per rivederlo ogni giorno. Rimane la strada di ieri e la viziata fedeltà ad una consuetudine che amava stare con noi, così rimase e non se ne andò. Oh, e la notte, la notte, quando il vento pieno di spazio celeste il viso ci rode. A chi non rimarrebbe l'agognata mite delusiva, che il singolo cuore attende a fatica. È per gli amanti più lieve? Ah, essi si coprono solo l'un l'altro la sorte. Non lo sai ancora? Getta il vuoto dalle braccia agli spazi che respiriamo. Ah, forse gli uccelli sentiranno l'aria slargata con più intimo volo.
(Rainer Maria Rilke)
http://www.amazon.com/Duino-Elegies-Bilingual-Edition-German/dp/0865476071
http://www.amazon.it/Elegie-duinesi-Testo-tedesco-fronte/dp/880790134X