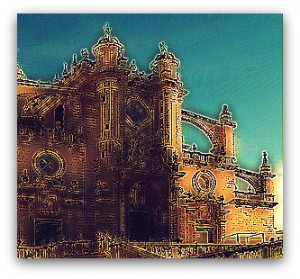 Jerez de la Frontera, one spring morning, two glass of wine on our table, the taste of the Atlantic Ocean and the scent of Andalusia. Thank you for being with me in this region of Spain. The winter, as always happens was humid and temperate, but we can expect a hot and dry summer, and that is why I have invited you to come now, away from the 38 degrees of summer.
In 1264, during the reconquest,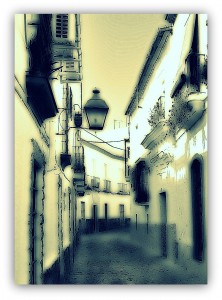 the Kingdom of Castile had brought Christianity to Xerez (as at that time the city was called), but the Muslims who in 1492 also lost control of the nearby city of Granada, for two hundred years had continued to fight in the border area, where two kingdoms and two religions continued their confrontation. Of those distant years, was also a special name, "de la Frontera", which is why the two of us, right now we are enjoying not only wine, but a piece of the history of Europe.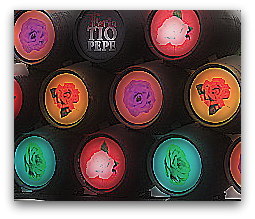 Jerez is related to the wine industry for almost three thousand years, but the wine in those days was different from what we drink now, because it was baked and had a drink the alcohol content is very high. What we drank the Phoenicians, had also been eaten by the Romans though in a different way, because their "gurum" they added vinegar. When in 966 AD an Arab caliph decided to uproot the vines, the third part of them was saved, and Alfonso X (along with his soldiers and their horses) had been able to drink what the British called "Sherish", ie the "sherry "that the two of us are drinking at this time.
1492 was an important year for this town, because the discovery of America and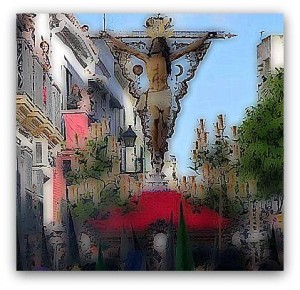 the conquest of Granada had offered great prosperity throughout Andalusia. Jerez, Seville and Cadiz were strategically important port cities, and a waterway linking the ocean to the one that was no longer a frontier city, but it retained the past, what you can observe during the coming Holy Week Easter, where many religious processions coexist with the music of flamenco districts, where the gaudy clothes of beautiful girls Andalusian eyes of fire, yet you tell the story of that time, singing and dancing.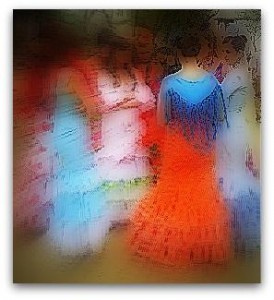 Jerez is also "buleria," but to understand what these four words mean, I'd be happy to have you as my guest this evening. No, I'll take you to observe a religious procession, and even the Jerez Cathedral or the Church of St. James, but I shall lead you in a typical local city where your eyes will see flamenco dancing, the music of the heart, the one you accompany you on the way home.