To capture and investigate a conclusion, with own eyes
Hamaya Hiroshi https://www.shashasha.co/en/book/hiroshi-hamaya-photographs-1930s-1950s , one of the foremost Japanese documentary photographers of the 20th century, was born in Tokyo in 1915. After his aeronautical photographic experience, began documenting his hometown inoriginal way: from the sky and the streets. Interested in traditional customs of people and the climate of the region, in 1939, he travel to the coast of Japan. Developing an ethnographic approach toward photography, over two decades he captured many coastal prefectures life.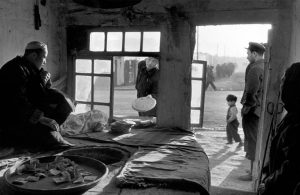 Within the New Photography movement, he became famous in his country before World War II. In the 1950s, Hamaya Hiroshi https://www.moma.org/artists/2475 settled in Ōiso, where he began to rethink his photographic work with a view to making books out of it. Later he returned to the urban way to perceive photography, also chronicle demonstrations against the renewal of the US-Japan Security, editing Record of Anger and Grief, a photobook of that Japan's protest. The result of his creative vein consists in having made humanist photographic shots with urban or rural environments of Japan inside.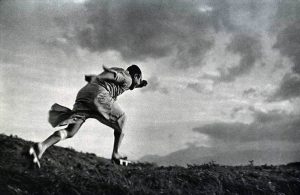 Travelling within Japan and abroad, Hamaya Hiroshi https://ibashogallery.com/artists/99-hiroshi-hamaya/overview/ reportaged photographycally a series of landscapes, documenting complex natural Japanese features and nature of its people. His accolades include a Master of Photography Award from the International Centre of Photography and a Hasselblad Award. In 1955, his work was a Japanese contribution to The Family of Man, an Edward Steichen's photography exhibition. He become first Japanese photographer to enter Magnum Photos.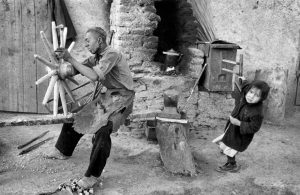 Although he has traveled extensively abroad, he is best know for his images of Japan where, in particular, he documented pre-war, WWII and modern Tokyo. In 1993, he has been the subject of a solo retrospective at the Tokyo Metropolitan Museum of Photography. In 2012, he was honour with a two-man show at the J. Paul Getty Museum. Hamaya Hiroshi works https://www.artsy.net/artist/hiroshi-hamaya are included in private and public collections worldwide, such as the New York Museum of Modern Art and the London British Museum.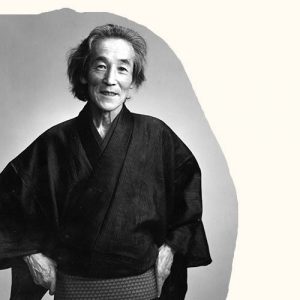 During his creative life, he captured images of people and landscapes in rural Japan. His black and white photographs document postwar relations between Japan and the United States. A photograph taken by Hamaya Hiroshi https://www.michaelhoppengallery.com/artists/125-hiroshi-hamaya/overview/ with an overhead view in 1955 (dancers in kimono led by his wife), was included in the Museum of Modern Art's traveling exhibition The Family of Man. The following year he published Snow Country, a photo book with photographs taken in the Japanese Tōhoku region. He died at the gates of one spring, in 1999.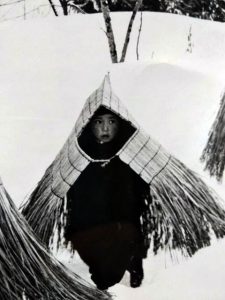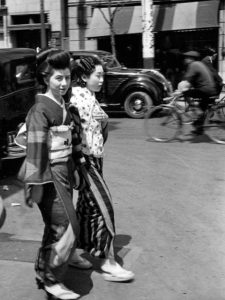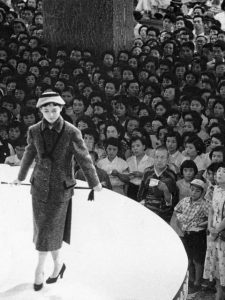 If you want to know already published photographic stories, you can type https://meetingbenches.com/category/photography/. The intellectual properties of the images that appear on this blog correspond to their authors. The sole purpose of this site is to spread the knowledge of these creatives, allowing others to appreciate the works.