A pioneer of the first color street photography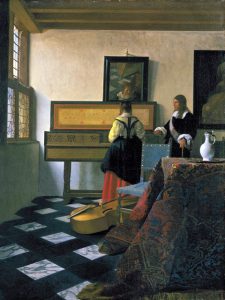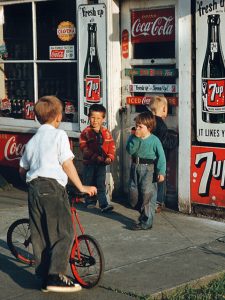 Like the characters painted by Jan Vermeer, those he photographed also perform gestures and actions of daily life. The publisher Hatje Cantz published Fred Herzog-Modern Color in 2017 https://www.amazon.com/Fred-Herzog-Modern-Color/dp/377574181X, a volume with over 230 of his color photographs. His first professional recognition came in 2007 with a retrospective exhibition at the Vancouver Art Gallery. In the early 1950s, when professional and artistic photography was in black and white, color photography was not consider from an artistic point of view. This is why Fred Herzog https://www.artsy.net/artist/fred-herzog is to be consider as a forerunner of what New color photography was in the seventies. Having come into possession of a folding plate camera, he sold it for a Kodak Retina, thus starting to photograph his friends.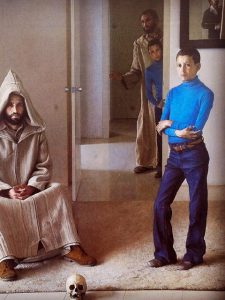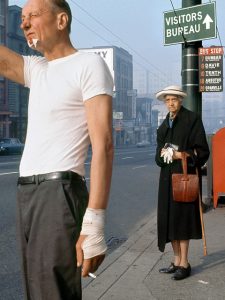 In the same way as Claudio Bravo's hyper-realistic paintings, even in his brightly colored photographs there are details of meticulous realism. The city of Vancouver in the mid-twentieth century serves as the backdrop to his shots. Fred Herzog https://www.theguardian.com/artanddesign/2019/oct/16/fred-herzog-obituary died in 2019 on a September day in Vancouver (British Columbia), yet, he was born in Stuttgart (Germany) in 1930, where he lost his parents during the war and was thus force to work in his grandparents' shop. In 1953, he immigrate to Canada and settled in Vancouver where he studied photography magazines until he was hire as a medical photographer in a hospital. He was later hire as an Instructional Specialist in the Simon Fraser University Department of Fine Arts in 1967. Such colour photography pioneer, known for his vivid images of Vancouver's streets, he found fame rather late in life.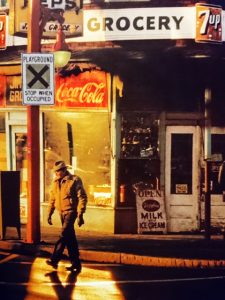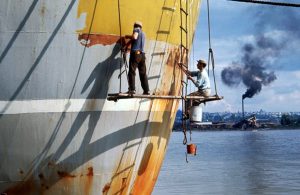 As a photographer he was ahead of his time; in fact, his wanderings through Vancouver and his ability evolved in symbiosis without being affect by any drift of a commercial nature. In 2001, he was award the Audain prize for lifetime achievement in the visual arts. In Vancouver, Fred Herzog https://www.equinoxgallery.com/our-artists/fred-herzog/ has to know photographers and residents who offered him the chance to peer into the daily life of the city. In decades of business, through the unusual use of color photography and using Kodachrome slide film, he captured images of shops and neon signs, people and city streets. He remained unknown until the mid-seventies, when he was able to make prints that corresponded, in color and intensity, to what he had previously cataloged.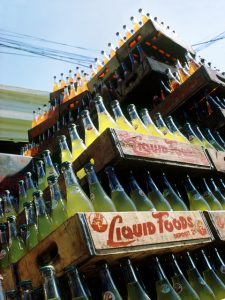 His 2011 monography, Fred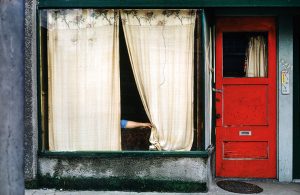 Herzog: Photographs https://www.amazon.ca/Fred-Herzog-Photographs/dp/1553655583, was publish and acknowledged by retrospective exhibitions in Berlin and Toronto. His brightly colored photographs of Vancouver are full of life. During the day, he worked as a medical photographer, but in his spare time, he carried his camera on the street, documenting the daily life of his adopted city. The most famous photographic image captured by Fred Herzog http://www.laurencemillergallery.com/artists/fred-herzog portrays a man with a bandaged hand and an elderly woman looking at him from a distance. If you observe her, she finds that the man winks at the sun, while he is holding white gloves.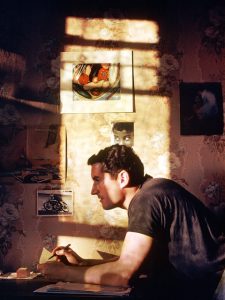 Regarding Fred Herzog's best exhibitions https://www.gallery.ca/magazine/books/dont-take-my-kodachrome-away-a-review-of-fred-herzog-modern-color, we like to remind you of the Vancouver Art Gallery of 2007, of 2015 at the Haus der Photographie in Hamburg (Germany) and of Photography of 2017 in Canada, of the National Gallery of Canada, Ottawa. If you are looking for publications of him, Photographs of Vancouver, Photographs of Berlin and Modern Color, with essays by David Campany and Hans-Michael Koetzle.
If you want to know already published photographic stories, you can type https://meetingbenches.com/category/photography/. The intellectual properties of the images that appear on this blog correspond to their authors. The sole purpose of this site is to spread the knowledge of these creatives, allowing others to appreciate the works.