The longest-running female vocal group in history, after more than four decades
As for the discography of The Three Degrees https://thethreedegrees.com/, we like to recall at least one moment of their climb to success, namely the 1974 studio album When Will I See You Again – When will I see you again? When will we share precious moments? Will I have to wait forever? Will I have to suffer, and cry the whole night through? When will I see you again? When will our hearts beat together? Are we in love or just friends? Is this my beginning or is this the end? When will I see you again? When will I see you again, love? Are we in love or just friends? Is this my beginning or is this the end? When will I see you again? Sweet, sweet love of mine. Come on, come on, tell me, yeah. My sweet lover, yeah when will I see you again? https://www.google.com/search?hl=it&q=The+Three+Degrees+-+When+Will+I+See+You+Again&sa=X&ved=2ahUKEwio4byqwpP2AhWFxqQKHVLFA8cQ1QJ6BAgJEAE&biw=1366&bih=625&dpr=1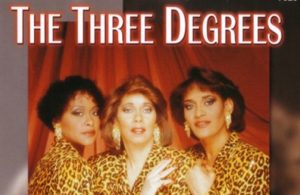 Although 16 women have been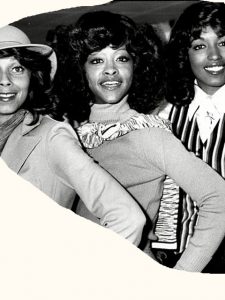 members over the years, the group has always been a trio. This all-female American vocal group, which began as a 15-person choir, was born in Philadelphia in 1963. The original core of The Three Degrees https://www.discogs.com/it/artist/36807-The-Three-Degrees included Shirley Porter, Lina Turner and Fayette Pinkney. The current line-up is made up of Helen Scott, Valerie Holiday and Freddi Poole. The talent of the vocal trio had been perceived by Richard Barrett, who in 1965 produced Gee Baby (I'm Sorry), their first song.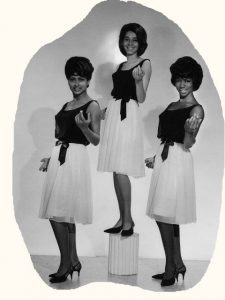 For decades, beauty, choreography and vocal qualities remained her essential qualities of the trio. Linda Turner and Shirley Porter played in The Three Degrees https://www.allmusic.com/artist/the-three-degrees-mn0000572106/biography only in the initial period. In 1970, they released Maybe, their first album, whose title song took them to fourth place on the US record chart. As for Pinkney, she was replace by Helen Scott in 1976. Valerie Holiday joined the group in 1967, while Sheila Ferguson was part of it from 1966 to 1986. The most stable lineup of the group was with Cynthia Garrison, from 1989 to 2010.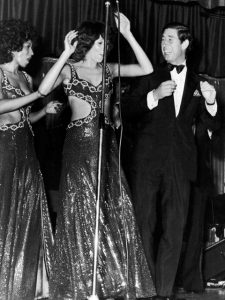 In 1971, performing their Everybody gets to go to the Moon in a nightclub scene, they made an appearance in the action thriller The French Connection. Anyone who hears the name of the trio immediately associates it with three women with ebony skin and their most famous song: When will I see you again. In 1978, that is when The Three Degrees https://www.google.com/search?hl=it&q=The+Three+Degrees+- began to collaborate with the record producer Giorgio Moroder, they were guests at the 30th birthday party of Prince Charles, as well as in 1981, before the wedding with Diana Spencer.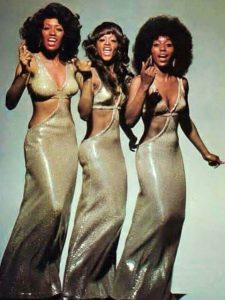 If you want to get to know international music scene, you can type http://meetingbenches.com/category/music/. The property of the images that appear in this blog correspond to their authors. The sole purpose of this site is to spread the knowledge of these artists and that other people enjoy their works.