Five new shades, for your concept of creativity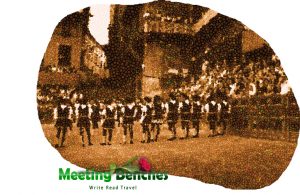 Trip to Tuscany? Chianti area, between villages and abbeys, to devote yourself to good food and good wine. Val d'Orcia, by sinuous hills dotted with cypresses and vineyards. Florence, an open-air museum that houses priceless works. Siena https://www.discovertuscany.com/siena/tourist-info/, a medieval city known worldwide for its historic Palio. The main street for shops is Via Banchi di Sopra, where you can find mostly for clothes, bags and shoes. Colors, sounds and atmospheres of the Palio are one, as well as the soundtrack of a film. Even the Palio di Siena has its own, created by a musician born under this sky.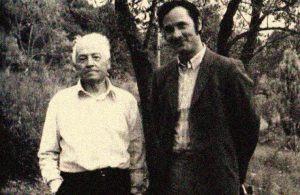 The Amici del Palio di Siena Committee, custodian of that ancient city tradition, has taken care of the memory of this important musician over the years. Chapel master of the cathedral of Siena, he was a pianist author of sacred music and piano pieces. Born in Sinalunga (Tuscany) in 1829, the musical composer Pietro Formichi https://www.ilpalio.siena.it/5/Personaggi/83 died in Siena in 1913. He founded an Orchestral Society, the third philharmonic ensemble of Siena of the period, together with the Municipal Band.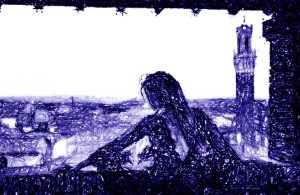 On the Tuscan hills, Siena https://www.thecrazytourist.com/15-best-things-siena-italy/ retains its 13th century appearance. Unesco has entered this city on the world heritage list, for having preserved the characteristics of its medieval structure. During the years of the wars with Florence, within its walls many great artists (such as Duccio di Boninsegna and the Lorenzetti brothers), were able to express their art. Arriving in Via di Città, you will find shops with souvenir items, local crafts and jewelers-costume jewelery. A few steps from the Cathedral of Siena, on their shelves you can find art and fiction books. In memory of your trip, treat yourself to Ruggine, a novel written by a very special Tuscan woman.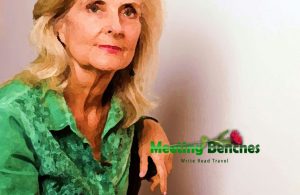 Showing an interest in the culture of the host countries, she made his debut in 1989 with a book dedicated to the Guatemalan ethnic groups of Mayan origin. Her books are used in Italian language and literature courses at a US university. Born in Asciano (Tuscany) in 1952, the writer Anna Luisa Pignatelli https://giuliaciarapica.com/2019/04/11/intervista-ad-anna-luisa-pignatelli-da-ruggine-a-foschia/ has long lived abroad, participating in the cultural life of Italian overseas communities.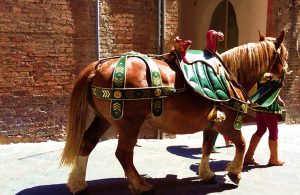 Your visit to Siena http://www.italyheaven.co.uk/siena.html starts from Piazza del Campo, the same where the Palio takes place, where tourists and inhabitants admire the palaces and the monuments that surround it. With its trapezoidal shape, the square is slightly downhill towards the center, where a copy of the fifteenth-century work by Jacopo della Quercia, the Fonte Gaia, awaits you. Walking near the Duomo, you will certainly also be attracted to the shops that sell artistic ceramics. If you are born here and have a creative vocation, the colors of the Palio and the magnificence of the ceramics enter the style of your clothes, just like what happened to a woman from Siena.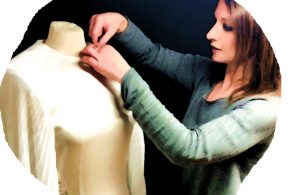 Graduated in Business Studies Economics Irene Mattei was born in 1985 in Siena. From an early age, she had fun with colored pencils, drawing lines and blurring the outlines on sheets of paper. The passion for beautiful things, combined with the care of a work that it has been passed down over time, allows the clothes produced by Asia Neri https://www.asianeri.it/ original tailoring expressions, meticulously attentive to the details of Made in Tuscany. Her artisanship finds expression in manual skills, bringing with it the ancient Tuscan tradition of art. With her brand, where everything is delicacy, flair and linearity, Irene Mattei https://it.linkedin.com/in/irene-mattei-a8688192 offers you simplicity and elegance.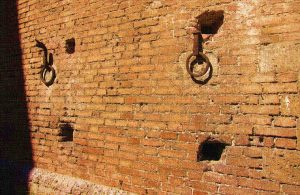 All around the stench, the churches of San Domenico and Santa Maria dei Servi, but also small streets full of shops, where you can taste the Sienese cantucci, obviously accompanied by a good glass of Vin Santo. Looking for shops with cheaper leather goods, go to Via delle Terme, where at number 20 and 32 you will find a great variety of bags, jackets and wallets. The territory of Siena is divided into 17 districts, but only ten participate in the Palio race https://www.ilpalio.org/. Before the Palio, a procession with costumed participants travels around the Piazza del Campo, on July 2 and August 16 each year. For a lasting memory of your stay in Siena, nothing better than a good photo book by a photographer who was born under this sky.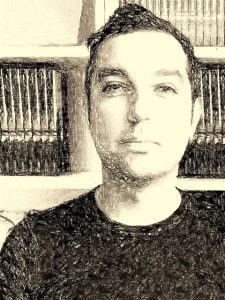 The strength of his digital photographs is the filter offered to the viewer to imagine innovative visions of known subjects. He produced a photographic catalog (and a corporate report) of the best works of a lighting company. The Cesare Olmastroni Gallery in Siena hosted his exhibition Forma/ae – Siena inside and outside, a photographic book divided into two volumes (Intra and Extra), which tell the story of his city, inside and outside the walls. Stefano Vigni https://stefanovigni.com/ is an Italian photographer and publisher, based in Siena (Tuscany).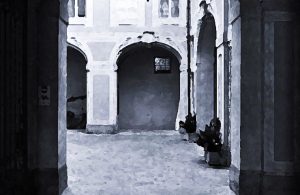 For your stay in Siena, choose a period residence equipped with every comfort. A few meters from the great masterpieces of Siena, the Palazzo Coli Bizzarrini https://www.palazzocolibizzarrini.com/en/home-en/ is one of the best examples of the Renaissance period. Today, it has been converted into an accommodation with impeccable services, where history is intertwined with the city's treasures. Sienese creativity also has its smells and flavors. With its culinary specialties (crostoni, salami, ribollita), Osteria la Mossa https://it-it.facebook.com/osterialamossasiena/ awaits you at 29 in Piazza del Campo. A late nineteenth century painter, born not far from here, ate in the same way.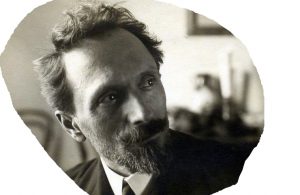 The Reader is one of his paintings visible at the Luxembourg Museum in Paris. Musicians, for much of his life have surrounded his creative talent. He was born in Cetona (Siena) in 1872, starting his studies at the Rome Academy of Art, to complete them in Naples. In 1897, Lionello Balestrieri https://museorevoltella.it/english/ moved to Paris, winning the gold medal at the Universal Exposition with Beethoven, a painting that increased his notoriety, then purchased by the Revoltella Museum in Trieste.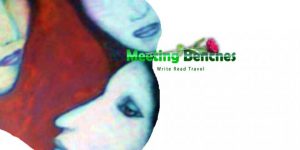 The intellectual properties of the images that appear on this blog correspond to their authors. The only purpose of this site is to spread the knowledge of these creative people, allowing others to appreciate the works. If you want to know our author travel already published, you can type http://meetingbenches.com/category/author_travels/.