A pictorial photographer of the early 20th century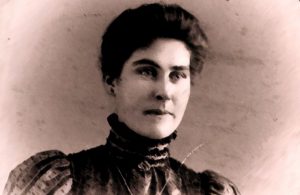 Cambridge has its own identity and charms. From the world-renowned Harvard University to the city's many squares, whether you're interested in history, art or just want to experience the city's wealth restaurants. Its Mount Auburn Cemetery https://mountauburn.org/?cache was the country's first garden cemetery and it is filled with artwork and landscaping. Famous names buried here include Winslow Homer and Amy Lowell. A truly special woman, a pioneer of modern photography, was born and lived always here.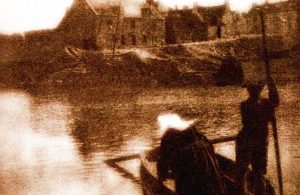 A bound album of fifty albumen prints, exposed by Mary Devens in 1884 https://www.historicnewengland.org/explore/collections-access/capobject/?refd=PC009.051. This album's photographs are of good pictorial quality. Dated and identified, the majority of these images are, such as the 344 Beacon St. (Boston, MA), and the 101 Brattle St. (Cambridge, MA). Her interior photographs document decorative elements of the period, including wallpapers. Beginning in 1897, she showed regularly in the annual presentations, exhibiting her work both at home and abroad. In 1902, she had become a member of England's preeminent group of art photographers, the Linked Ring Brotherhood.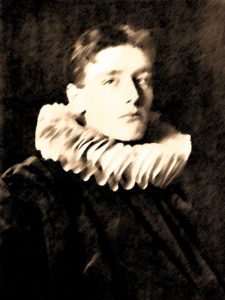 Before venturing into pictorial work, by 1884, she was making photographs of individuals, landscapes, and architecture. Never married, Mary Devens http://www.luminous-lint.com/app/photographer/Mary__Devens/ABCDEF/ was born (and lived her entire life) in Cambridge, Massachusetts. She befriended a fellow who promoted her work in lectures and exhibitions. Over the years, her work appeared in photographic salons, such as in Chicago and Philadelphia. In 1905, she began to lose her eyesight, causing her to cease photographing and even exhibiting.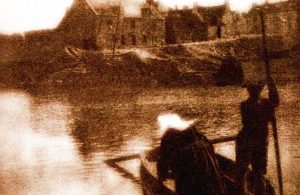 Embracing her photographs on many levels, Camera Notes, periodical by Alfred Stieglitz, ran a photogravure of her Charcoal Effect image. She was praised for creative portraits, gum prints, and ozotypes (type of print that allowed handwork to the image). In 1895, Mary Devens http://www.photography-news.com/2011/05/remembering-early-20th-century.html joined the Old Cambridge Camera Club, traveled to Europe and learned the gum-bichromate process. Becoming one of the earliest Americans to master it, she had sharing information on this technique with her Club. From 1899, she was a member of the Boston Society of Arts and Crafts, until her death, a March day, in 1920, in her Cambridge home.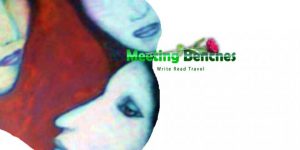 If you want to know photographic stories already published, you can type http://meetingbenches.com/category/photo/. The intellectual properties of the images that appear on this blog correspond to their authors. The only purpose of this site is to spread the knowledge of these creative people, allowing others to appreciate the works.