When photography becomes the story of a human story
13 kilometers from Palermo, overlooking the Tyrrhenian Sea and dominated by the mountains, Bagheria awaits you, a city that preserves a large amount of villas built in Baroque architecture. Palazzo Butera https://citbagheria.it/palazzo-butera/, aristocratic residence of 1658, is the most visited by tourists. Villa Cattolica, built in 1736, houses an art museum dedicated to the painter Renato Guttuso. A corner of paradise awaits you instead between the coast of Aspra and Capo Zafferano, where the French Beach https://siviaggia.it/notizie/bagheria-riapre-baia-dei-francesi-palermo/292222/ is surrounded by vegetation incredibly luxuriant, just like the creative talent of Ferdinando Scianna, a native photographer of Bagheria.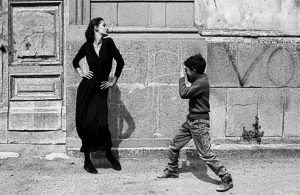 The world, life, people are passionate about him. That is why he photographs them, knowing them to get to know each other. His parents wanted him to be a lawyer or doctor, but he had other ideas when his first portraits of people were full of expressive intensity. Born in Bagheria, Sicily, in 1943, Ferdinando Scianna https://www.ferdinandoscianna.it/ is an Italian photographer who began to devote himself to photography by telling his homeland through images. Without ever abandoning social reporting, advertising and commercial photographs, together with portraits and journalism, become his expressive horizon.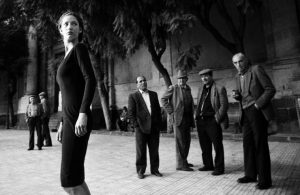 In 1961, his passion for photography began to express itself fully, exploring new visual horizons. As well as the bond with Sicily, Ferdinando Scianna's https://pro.magnumphotos.com/C.aspx?VP3=CMS3&VF=MAGO31_10_VForm&ERID=24KL53ZX4A political consciousness follows the evolution of his photography. Leonardo Sciascia is the Sicilian writer with whom he publishes his book Feste Religiose in Sicilia. Self-portrait of a Photographer, created by him in 2011, contains the autobiography of his professional and personal life.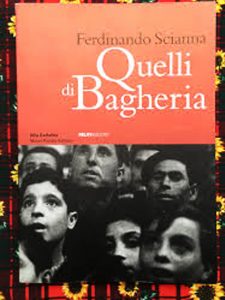 For him, photography is story and memory. Ferdinando Scianna https://www.amazon.co.uk/Autoritratto-fotografo-Ferdinando-Scianna/dp/8861596185/ref=sr_1_1?dchild=1&qid=1592901268&refinements=p_27%3AFerdinando+Scianna&s=books&sr=1-1moves to Milan, works as a photojournalist from Paris, where he found himself writing and photographing. He met Henry Cartier Bresson and became a member of the Magnum agency, an instrument of a group of independent photographers to enhance the photographic work. In Milan, he makes social reportages. Breaking the monotony of fashion photography, he began to collaborate with Dolce&Gabbana – even in the context of his Sicily – with photographs by the model Marpessa.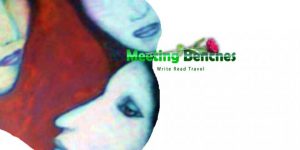 If you want to know photographic stories already published, you can type http://meetingbenches.com/category/photo/. The intellectual properties of the images that appear on this blog correspond to their authors. The only purpose of this site is to spread the knowledge of these creative people, allowing others to appreciate the works.