Paint with penetration, depth and subtlety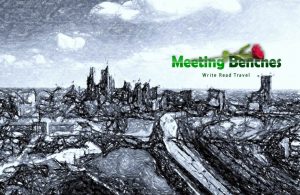 Departing from Penn's Landing, with Spirit of Philadelphia Dinner Cruise https://www.spiritcruises.com/philadelphia/cruises/dinner-cruises get ready for three hours of fun, with an dinner cruise and city skyline views. If you are looking for a romantic night on the water, or enjoying the company of old friends. Only in this way, you can truly say that you liked this city "in every sense", as did the painter Thomas Eakins, who is waiting for you with his canvas oil from 1920/1925 at Gallery 218 of the Philadelphia Museum of Art https://www.philamuseum.org/.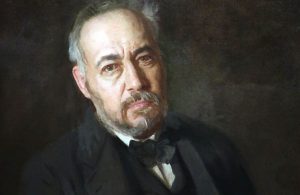 He was our first painter to accept the realities of contemporary urban America. As a realist, he appeared vulgar to a public that thought of art in terms of a sentimentality. He was born on a July day 1844, in Philadelphia. Leading naturalist, he was the most powerful figure painter of his time in America. After his graduation from Central High School, Thomas Eakins https://www.thomaseakins.org/ studied at the Pennsylvania Academy of the Fine Arts. In 1866 he left for Paris, where he went academic training at the École des Beaux-Arts. One of his most important work was the Gross Clinic (1875), portraying a surgeon operating before his students. The Gross Clinic, is exhibited in the Philadelphia Museum of Art and the Pennsylvania Academy of Fine Arts.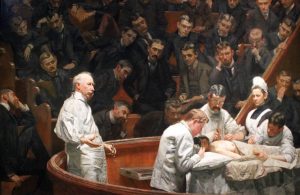 In his works, you perceive the result of his heart and his mind. He had many shades of artistic and scientific gifts, but the science of perspective played a big part in his painting. His first American paintings were scenes of outdoor life in and around the city. Thomas Eakins http://hoocher.com/Thomas_Eakins/Thomas_Eakins.htm entered Jefferson Medical College, toking the courses in anatomy. He traveled in Italy and Germany and in 1869 to Spain, to discovery of 17th-century Spanish painting. In 1884, he collaborated in photographing the motion of men and animals, by using a single camera. He have preserved for us the American life which. To be delighted with his The Swimming Hole (1884–85), you will need to go to the Amon Carter Museum (Fort Worth, Texas).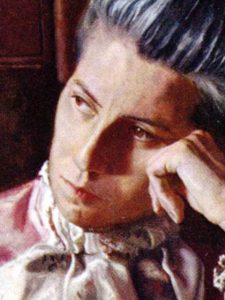 Starting 1880, he was using photography as an aid to painting. His works had the sense of form and the clarity of vision that were to mark his style. In 1870, he returned to Philadelphia, where he would live for the rest of his life. Here, Thomas Eakins https://americanart.si.edu/artist/thomas-eakins-1380 took for subjects the life of Philadelphia of the 1870s. His works revealed an emotional attachment to his community. He died on a June day, 1916, and is buried at The Woodlands, near the University of Pennsylvania (West Philadelphia). His Portrait of Maud Cook (1895), waiting for you at Yale University Art Gallery.
To broaden your horizon of knowledge about other painters, you can type http://meetingbenches.com/category/paintings/. The sole purpose of this site is to spread the knowledge of these artists and that other people enjoy their works. The property of the images that appear in this blog correspond to their authors.