Journey into Spanish creativity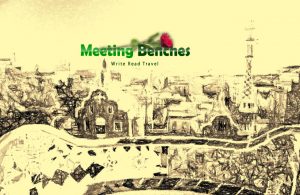 Traveling can be one of the most surprising and rewarding experiences of your life, but doing it in Spain https://www.spain.info/en/ becomes unforgettable. En boca cerrada no entran moscas, el hábito no hace al monje, y no hay que ahogarse en un vaso de agua (flies do not enter a closed mouth, the habit doesn't make the monk, and it is not necessary to drown oneself in a glass of water). By reminding you of these three Spanish idioms, you too are finally ready to face our special author journey in their way of conceiving life, as well as on what they are able to achieve with their life.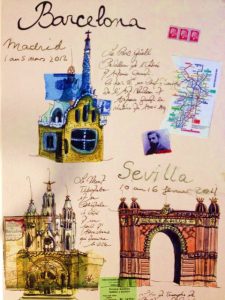 Come to Spain, where you will remember I have seen dawn and sunset on windy hills, coming in solemn beauty like slow old tunes. Here you will discover how easy it is to make friends, because it is like a dream to come to Spain, where get somebody to teach you Spanish music. Traveling Spain https://www.lonelyplanet.com/spain, you will discover the dead are more alive than the dead of any other country in the world are. Bring with you a writing pen and a travel notebook, because in Spain the best way to keep your secret travel memories is to write a diary book.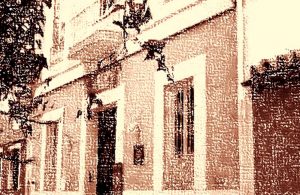 Journey into Spanish creativity / first stop – If you are interested in creative hobby, a visit to a Spanish fair that takes place in Malaga can help you create an unforgettable memory of your trip to Spain. In fact, connecting events to the places where they take place contributes to prolonging the memory of lived experiences. A five-minute walk from El Palo, the old-fashioned area of the city, we recommend that you use the Hostal Las Acacias http://www.lasacaciashr.com/ as a friendly and colorful, peaceful and pleasant base for your stay in city.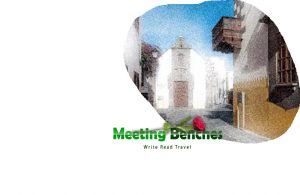 Journey into Spanish creativity / second stop – The city was founded in 1478, becoming an important stopover on the Americas route. Ermita de San Antonio Abad, is the place where Christopher Columbus prayed before continuing his first trip to the Americas. The Christopher Columbus House Museum is located in the historic district of Vegueta, in Las Palmas de Gran Canaria http://www.grancanaria.com/turismo/en/. During the nineteenth century, the island received European immigrants also from Portugal and Italy. Here you to can find an ocean of beaches, around every corner, listening Priscilla Hernandez songs.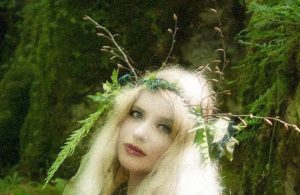 He who interprets songs he has composed is a songwriter. They are often also musicians, because preferably the process of processing a song requires knowing how to play an instrument. A songwriter can also create music on his laptop. The list of songwriters is very long https://en.wikipedia.org/wiki/List_of_singer-songwriters, but to focus on the island that hosts us we suggest you listen to music by Priscilla Hernandez.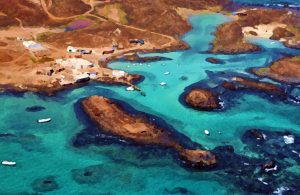 Journey into Spanish creativity / third stop – From 2019, a permit must be requested from the Fuerteventura council to access the islet. It houses 130 species of plants and several species of birds. Its name is because in the past sea lions lived on the island. To get to the islet, there is a regular maritime transport service that connects with Corralejo. It is an islet of approximately 6 km² of surface and 13.7 km of coast. Islote de Lobos https://www.spain.info/en_GB/que-quieres/naturaleza/espacios-naturales/parque_natural_del_islote_de_lobos.html is a small island in the Atlantic Ocean, north of Fuerteventura (Canary Islands). The channel that separates Fuerteventura from Lobos does not exceed 10 meters in depth. Daughter of the lighthouse keepers, poet Josefina Plà was born here.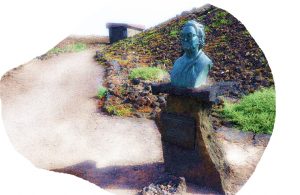 Journey into Spanish creativity / fourth stop – A narrow road leads to the top of Mount Sant'Antonio, from which you can admire a wonderful panorama of sea and mountains. With its medieval houses, the harbor and the walk to the lighthouse, you can photograph the Gothic Church of San Salvador, built in the fifteenth century. If there is one thing this city is famous for, it is its txakolí. On the coast of Guipúzcoa, 30 kilometers west of San Sebastián, Getaria https://www.spain.info/en_GB/que-quieres/ciudades-pueblos/otros-destinos/getaria.html is not only a fishing village that devoted itself to whaling, but also the birthplace of the fashion designer Cristóbal Balenciaga.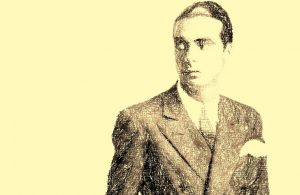 The first step in creating their own design is to research a fashion trend, imagining future ones. They contribute to the creation of clothing and accessories, purchased every year by consumers. To create a basic model, they draw sketches and test the garments on the mannequins. In doing so, what was a creative mental intuition it transforms into a visual expression. A fashion designer can also choose models and control a fashion show, but he is rarely able to do what only a few, like Cristóbal Balenciaga, were able to do.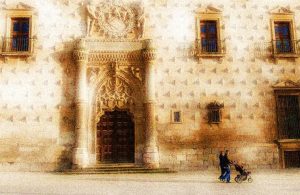 Journey into Spanish creativity / fifth stop – At this location, not far from Madrid, a bloody battle took place in 1937 between the nationalist insurgents and the republicans. Guadalajara https://www.spain.info/en_GB/ is an industrial city on the undulating plain of Central Castile. UNESCO has declared its Palazzo dell'Infantado, a World Heritage Site. As a trip is destined to preserve the smells and flavors of the places visited, we recommend you to taste two of the most representative gastronomic specialties of the province: lamb or roast kid. You can go home with a pack of morteruelo serrano (spread on bread) and a jar of La Alcarria honey, but a photographic book by José Ortiz Echagüe would be absolutely the best.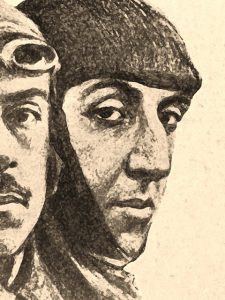 The photographic image is on a par with the pictorial disciplines, that is why we can talk about art photography as we talk about painting. The artistic panorama has widened enormously with the advent of digital, so useful to catalyze the potential of each person who feels within himself what we commonly call creative vocation. In remarkable cases from the artistic point of view, which have nothing to envy compared to painters, the process of artistic creation is concretized with the research of the subject, the laying and the development by hand by the artist-photographer, as in the case of José Ortiz Echagüe, a native by Guadalajara.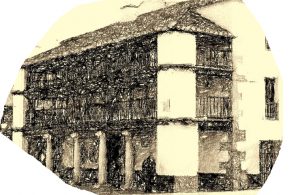 Journey into Spanish creativity / sixth stop – Tomelloso http://www.tomelloso.es/, a Spanish municipality located in the province of Ciudad Real, is an arid land where plantations of vines and cereals extend. In its Spanish Steps, in the second half of the seventeenth century, a hotel for travelers had built – the Posada de los Portales – which retains its original structure with long wooden balconies on the upper floors. It currently hosts traveling exhibitions that you can also visit. Among its museums, we recommend you not to miss the Antonio Lopez Torres Museum http://museoantoniolopeztorres.es/es/, dedicated to an uncle of the painter Antonio López García, a native of this city.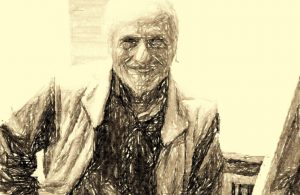 Brushes are their fingers. They decide whether to use paper or canvas, wooden board or plaster for pictorial support. Like all the arts, even to a painter requires a deep knowledge, which similar to a pictorial alphabet form allows us to realize a creative magic inside a painting. Creative people come to express their pictorial talent by following two important paths, that of technique and that of creativity. In the case of Antonio López García there is also a third, that of inbreeding.
The intellectual properties of the images that appear on this blog correspond to their authors. The only purpose of this site is to spread the knowledge of these creative people, allowing others to appreciate the works. If you want to know our author travel already published, you can type http://meetingbenches.com/category/author_travels/.