Typical of the tradition, each inserted into a larger one. Like the vocation of its inhabitants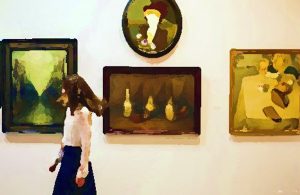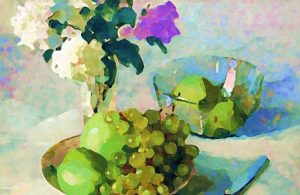 What to buy in St. Petersburg? Matryoshkas and handicrafts, but also rare books and paintings in art galleries. Entering the Didi Art Gallery https://www.inyourpocket.com/st-petersburg-en/didi-art-gallery_10469v, in Bolshoy Perspective you can admire some interesting sculptures and some small installations, as well as paintings by the most talented contemporary Russian painters, but not those by Taisia Afonina. Her most known painting, Still Life with Pussy Willows, was paint in April 1964 in Leningrad on Zverinskaya Street, in the apartment where she lived until 1994. Regarded as one of the representatives of the Leningrad school of painting, Taisia Afonina http://www.leningradschool.com/afonina-taisia.htm was born in Nikolaev on a May day 1913. She graduated in city Taganrog, caming to Leningrad (now Saint Petersburg) to obtain an art education, and had become painter and watercolorist, living and working in that city. She also engaged in the evening classes for working youth.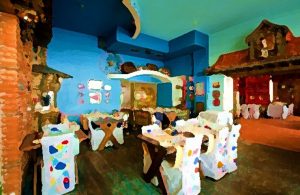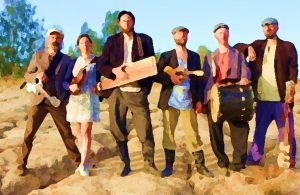 For your culinary evenings, enter restaurant with excellent Russian cuisine, the Na Zdrovie https://www.facebook.com/pages/Na-Zdorovie-Restaurant/287102478078049, in Bolshoy Prospekt, 13/4. The decor is reminiscent of Old Russian homes, and sometimes you find balalaika players. Do not forget to try to drink at least one Kvass! Walking on the Fontanka riverside, at number 13 you will find Purga http://a-a-ah.com/purga, a small but eccentric place, ideal for an evening of extraordinary madness, listening to music by Otava Yo. With a vigorous and energetic sound, the group is characterized by unpredictable arrangements where traditional timbres and electric instruments are mixed. It is an ensemble of professionals of folk music born with the aim of creating new interpretations of Russian folk music. They used to busking together on the streets of St. Petersburg, with positive feedback from their listeners. This inspired them to form a band in 2003. Initially the band played Celtic punk, and then they changed their name to Otava Yo https://otava-yo.spb.ru/en/band, dedicating themselves to traditional Russian music. Of the initial members, only one had formal musical education.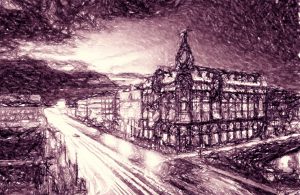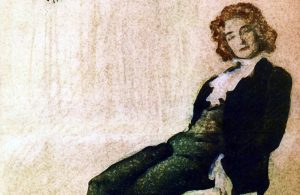 There are beautiful bronze sculptures and the glass roofed atrium. At the intersection of the Nevsky Prospekt and the Griboyedov Canal, you will find a beautiful and richly decorated art nouveau style building. It is the Singer Building http://www.spbdk.ru/. Its interior you offer art nouveau decorations and many books. Once you have worn yourself out, you can relax at the Singer Cafe, without forget to buy a book by Zinaida Gippius and enjoy your views of the Prospekt. Zinaida Gippius https://russiapedia.rt.com/prominent-russians/literature/zinaida-hippius/ was born in Belëv on a day in November 1869. Poet and essayist, she became a well-known representative of Russian symbolism. Thanks to her frequent interventions at literary evenings during which she read her verses, all St. Petersburg had learned about that slender blonde-haired person with golden hair who enchanted him with his emerald eyes.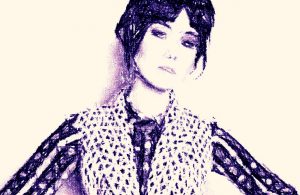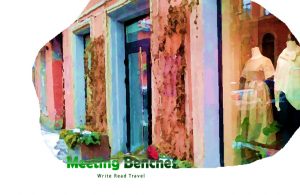 Comfortable shoes, because you will walk a lot. The weather in St. Petersburg is unpredictable, that is why you will have to use the suitcase well, putting only indispensable things in it. Valuables in hand luggage. What to buy? To buy typical Russian products, start from the Kuznechny market. If you love antiques, go to the Udelka flea market, perfect for buying an original piece for a little. St. Petersburg is home to numerous boutiques and shops for shopping. Those who want to discover a local fashion designer can look for Sonya Marmeladova, at 40 Rubinstein St. With a number of accessories to spice up your profile, they carry several brands, which are impossible to find elsewhere in city. Unique Fabric https://uniquefabric.ru/ is a shop with a lovely women's collection. Here you can find Han Kjøbenhavn and Our Legacy, but their brands include Red Wing Shoes and Eastpak backpacks. Mint https://mintstore.ru/ specialises in men's fashion, smart-casual or practical outfits. The brand's popularity goes to prove that traditional designs are alive. Sonya Marmeladova dresses are dresses for the cultured women, with long skirts and floral patterns.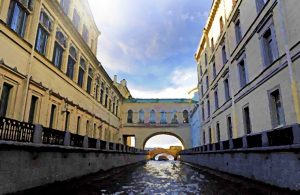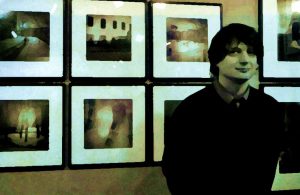 Russia today is different from the Soviet one, but if you want to relive the atmosphere of the latter, stop in a Sovetskaya Kvartirka cafe, where you will find authentic Russian food. During the winter, its canals are not practicable, but from May to October, the boat tour is one of the most intriguing tourist attractions. You will photograph Hermitage Museum and St. Isaac's Cathedral. You will stop for a long time to capture the charm of Nevsky Prospect, which is in St. Petersburg as the Champes Elysées are in Paris. Erarta Museum, and Peter and Paul Fortress will conclude your photo safari, although unlike Alexey Titarenko. He was born in Saint Petersburg into a November day 1962, but today he lives and works in New York. Alexey Titarenko's work has made him one of Russia's most prominent artists. His City of Shadows series images https://www.alexeytitarenko.com/cityofshadows encapsulate the dramatic atmosphere of his native Saint Petersburg in the 1980s. His street photography, creating powerful images through superimposed negatives and long exposure, merges the Russian soul.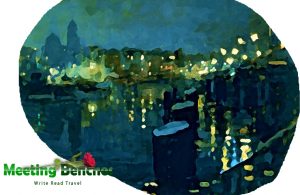 The intellectual properties of the images that appear on this blog correspond to their authors. The only purpose of this site is to spread the knowledge of these creative people, allowing others to appreciate the works. If you want to know our author travel already published, you can type http://meetingbenches.com/category/author_travels/.