Living where it is not enough be right. You need to have nerve.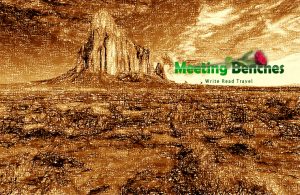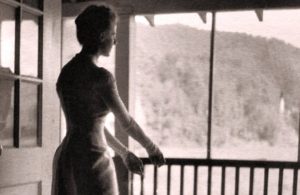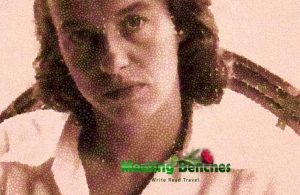 The best months for good weather in Santa Fe (New Mexico), run from May to October. In this period, the thermometer reaches a temperature of 18 degrees. For your souvenirs, El Nicho https://www.elnichosantafe.com/ it is amazing, the owner is the sweetest person on earth and local artists make all of the items. Amazing place to get Turquoise Jewelry? Sunwest on the Plaza https://www.sunwestontheplaza.com, with authentic handmade Native American & Southwest style turquoise jewelry, Pueblo pottery, Art & Sculpture from the finest artisans in New Mexico. Nothing better for remember your trip and the photographer Hazel Larsen Archer.
She was born in Milwaukee (Wisconsin), into an April day, 1921, growing up with two brothers and a sister. Having contracted polio Hazel Larsen Archer http://edenhall.blogspot.com/2006/04/new-light-on-hazel-larsen-archer.html studied at home. During her years at Black Mountain College, she also studied with photographers Beaumont Newhall and Nancy Newhall. After graduation, she became that school's first full-time teacher of photography.
A tour of the Mojave Desert https://traveltips.usatoday.com/mojave-desert-tours-60753.html, inspired American songwriter Carrie Jacobs-Bond to compose the song A Perfect Day https://www.youtube.com/watch?v=1GaJ1z-DAgQ. Mojave Desert is one of the most popular tourism spots in North America, for its scenic beauty-playing host to Mojave National Preserve. There are other areas of tourist interest, such as the Red Rock Canyon National Conservation Area, 17 miles (27 km) west of Las Vegas. A tour of the Mojave Desert inspired American writer Mary Hunter Austin.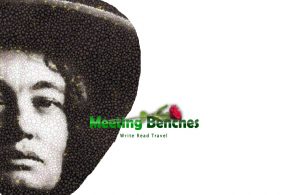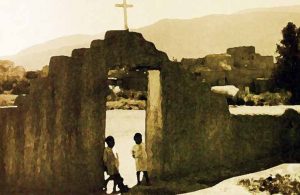 Sometimes she couples women and nature, through mutual strength to male domination. She was active in movements to preserve Native American culture. Born into a September day, 1868, she become novelist and essayist who wrote about culture and social problems. Mary Hunter graduated in 1888, and soon afterward moved to California, where learned to love the desert and the Native Americans who lived in it.  Both constituted her fist book, Mary Hunter Austin, https://www.amazon.it/Land-Little-Rain-English-ebook/dp/B07NH9P7WN, which was an immediate success.
In every corner of New Mexico, visitors can find festivals, performances, concerts and music. Among its annual music events, Taos Solar Music Festival https://taos.org/events/music-festivals/, you offers entertainment from the best of national and regional artists each June. Many musicians call Taos home, and its energetic wineries and brewpubs bring in artists and crowds from around the region. Every night, here you will find live music in eclectic venues; maybe you will find also the American Native songwriter Robert Mirabal.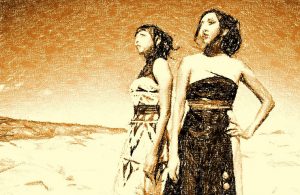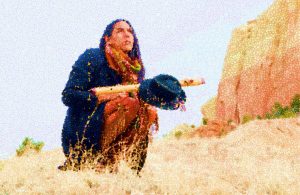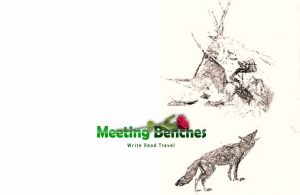 He was born in 1966. Raised traditionally by his mother and grandparents, on the pueblo. He began making flutes at the age of 19. He found his true musical voice in the traditional Native American flute. His first projects were focused on traditional music, consisting of Native American flute and percussion, where each song told a different story about the land around Taos Mountain. All his disparate interests and experiences, led him to the band Mirabal in 1995. Drawing on the legacy of other Native American pop/rock musicians, in 1997, Robert Mirabal https://www.facebook.com/RobertMirabalFanpage/ released an album that fused rock and other forms of music with traditional music,
Welcome to Santa Fe (New Mexico), where Canyon Road is a wonderful open-air museum (with sculptures, paintings and works of art), which is absolutely worth a visit. The Loretto Chapel is an ancient Catholic church (now used as a museum and wedding chapel), characterized by its spiral-shaped spiral staircase. The Georgia O'Keeffe Museum https://www.okeeffemuseum.org/visit/, is dedicated to the life and artistic heritage of the painter Georgia O'Keeffe.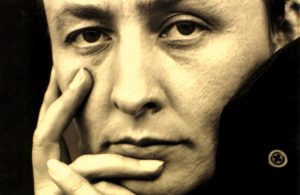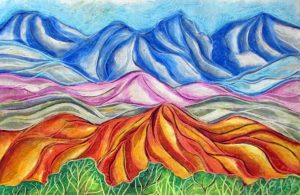 For her, it was only by selection, elimination and emphasis that we get at the real meaning of things.  In 2014, one of her 1932 painting sold for $44,405,000, more than three times the previous world auction record for any female artist. She has been recognized as the mother of American modernism. Her maternal grandfather was a Hungarian count who came to the United States. She was born on a November day, 1887, in a farmhouse located in the Wisconsin. Becomed an artist, Georgia O'Keeffe https://www.okeeffemuseum.org/ was best known for her paintings of enlarged flowers and New Mexico landscapes.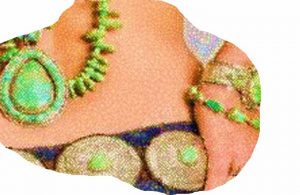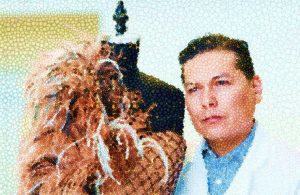 Jessica Metcalf opened a fashion boutique in Gardena (North Dakota). Kelly Holmes founded the first Native American fashion magazine. Indigenous designers https://www.newmexico.org/nmmagazine/articles/post/native-fashion/ incorporate motifs and customary materials into their wearable artworks. Urban Outfitters created a collection featuring underwear and other items, with art based on traditional Navajo rugs. Native American fashion encompasses design and creation of high-fashion clothing (and fashion accessories). About the notable Native American fashion designers, we suggest Tammy Beauvais and Tishynah Buffalo, Eliana Paco Paredes and Orlando Dugi.
He live a commitment to continuing his traditions and sharing them with women, becouse he is a part of Navajo culture. The stars hold deep meaning to his people. Stargazing in the desert of Arizona, while spending summer vacations on his paternal grandparents' sheep ranch; he had draws inspiration from his childhood memories. Using traditional techniques in dyeing, weaving, and ornamented with an assortment of accessories, Orlando Dugi https://orlandodugi.com/ walk in beauty, close to garments made by hand, woven of wool or sewn of cotton or silk.
The purpose is to spread the knowledge of these artists and that other people enjoy their works. The property of the images in this blog correspond to their authors. If you want to know our author travel already published, you can type http://meetingbenches.com/category/author_travels/.