Reflect, between traditional and modern Lima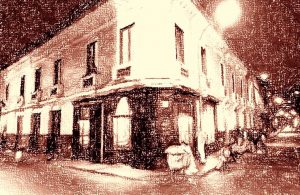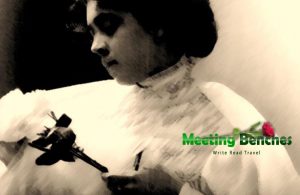 A Literature Lover's Guide to Lima? The city has inspired writer novelist Mario Vargas Llosa, the every travelers' go-to novelist. It was the drinking place for international thinkers. The famous Hotel Bolivar, has served pisco sours to the legendary writer Ernest Hemingway. Bar Queirolo https://antiguatabernaqueirolo.com/ has served Peruvian writers for generations, and remains a home for Peruvian artists. Librería El Virrey is a quaint bookstore with walls of options (from Peruvian and international authors). Maybe, you will find some Angélica Palma books.
She almost learned to write before speaking, forming in a house where literature was a daily presence. She gained her education under the supervision of her father. Angélica Palma, the daughter of a famous Peruvian author and scholar was born in Lima, 1878. She was a writer, journalist and biographer from Peru. In 1892, she and her brother accompanied their father on a trip to Spain. On the death of their father in 1919, she devoted themselves to the task of publishing her father's principal work. https://www.amazon.com/Cr%C3%B3nicas-Marianela-Spanish-Ang%C3%A9lica-Palma/dp/1517581958. Despite not being a feminist militant, she never stopped claiming a vote for women. From 1921 to 1923, Angélica Palma lived in Madrid (where she edited her father book Tradiciones Peruanas), also traveling through France, Belgium and England. In Spain, before finally returning to Peru in 1931, he manages to finish his last novel, The Amazing Shadow, which would not be published. Returned to Lima, in 1935 she lectures and participate in various activities in honour of her father. After traveling to the city of Rosario, she fell ill and died from an attack of pneumonia. Her remains were buried in 1935 the cemetery of Lima.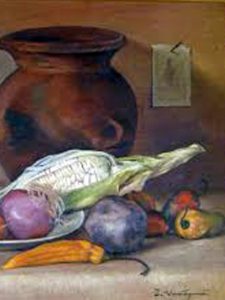 EPILOGO – Terminaron los cuentos del abuelo con los alegres dias del verano; envuelto en los cendales de sus nieblas, el otono romantico anunciaba a los ninos el retorno a la ciudad, a los bancos de la escuela, al bullicio de las calles, tan distinto al rumor del oceano. Volveremos el ano entrante, abuelo, hablaron a una voz primos y hermanos, y en este mismo sitio de la playa nos haras tus relatos. (EPILOGUE – The grandfather's stories ended with the happy days of summer; wrapped in the cendales of its mists, the romantic autumn announced to the children the return to the city, to the banks of the school, to the bustle of the streets, so different from the rumor of the ocean. We will return next year, grandfather, cousins and brothers spoke in a voice, and in this same place on the beach you will tell us your stories).
To get to know other writers, you can type http://meetingbenches.com/category/library/. For shades of poetry around the world, you can type http://meetingbenches.com/category/poetry/. The sole purpose of this site is to spread the knowledge of these artists and that other people enjoy their works. The property of the images that appear in this blog correspond to their authors.