Producing works of thematic content, reflected by commitment for social justice and progressive ideals.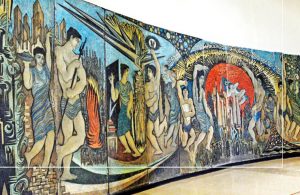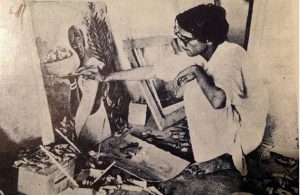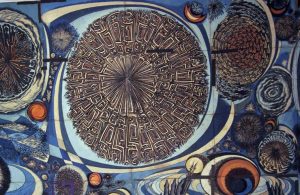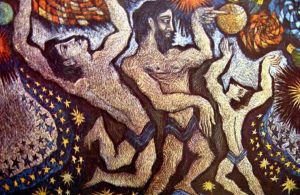 He completed many celebrated commissions, such as the ceiling of Lahore Museum and the ambitious mural The Treasures of Time for the State Bank of Pakistan. In 1964, he was award the commission to illustrate a new edition of Albert Camus' novel L'Etranger, published in 1966. He was born in Amroha in 1930 to Indian Shia family. Little is know of his early life; however, he travelled to Delhi in 1944 and began working as a calligrapher-copyist. SYED SADEQUAIN https://www.sadequainfoundation.com/paintings/ worked here until 1946 before graduating, following partition he moved to Pakistan.
His colors used are simplistic, yet provide strong structural elements through contrast of etched strokes. His rise to fame began in 1955, when SYED SADEQUAIN https://sk-sk.facebook.com/pg/SadequainLegend/posts/ exhibited his works at the residence of a liberal patron of the arts. Soon afterwards, he received important governmental commissions for municipal murals, and held numerous solo exhibitions of his work. In 1960, he won the Pakistan National prize for Painting, and left for Paris later that year, were he began to achieve international critical acclaim.
In 1957, SYED SADEQUAIN https://www.amazon.com/Lines-Drawings-SADEQUAIN-Salman-Ahmad/dp/1505588766 visited the remote seaside location of Gadani, encounterong spikey bushes of cactai, which were to become a metaphor of his work throughout his life. In the anatomy of these plants, he also found the essence of calligraphy, which in itself issues from the structure of the cactus. During the early 1960s, he travelled to Pakistan as well as throughout Europe and to the USA, helding numerous solo-exhibitions. He died 1987, in Karachi.
The property of the images that appear in this blog correspond to their authors. To broaden your horizon of knowledge about other painters, you can type http://meetingbenches.com/category/paintings/. The sole purpose of this site is to spread the knowledge of these artists and that other people enjoy their works.