When the beauty of the places induces creativity.
The memory of your holiday "beyond the Canal" will last a long time, even by listening to some pieces of music by a famous British singer-songwriter. From Edinburgh to the Lake District, via Stoke-on-Trent, before getting to know South Kensington, Hastings and West Dean House. This is our "journey of authorship" in Great Britain, the itinerary where a poet and a painter will accompany us to know the places that have marked their path of creative growth. As always, even the suggestion of overnight stay in some hotel (or in a typical restaurant) will improve the quality of your trip. Ready to go?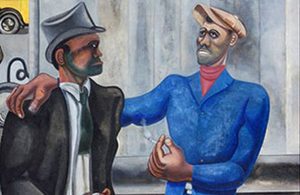 Welcome to Scotland. His works are included in many collections (such as the Tate Gallery in London, the National Galleries of Scotland in Edinburgh, and the Art Institute of Chicago). His first solo show was at the Leicester Galleries in 1929. In May 1929, and showed with the English Surrealists later in the 1930s. EDWARD BURRA studied at Chelsea School and at the Royal College of Art, under drawing tutors, becoming a painter, best known for his depictions of the urban underworld.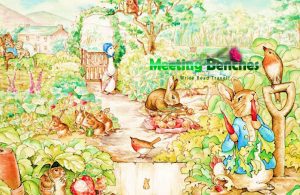 Going south, we arrive in Cumbria. For a week's holiday, writer Alfred Wainwright at 23 he went to the Lake District, where fell in love with the natural beauty of the Lakelands. Poet William Wordsworth lived for most of his life in the Lake District. Over the years, many famous Lake District residents have contributed to the area´s popularity. Windermere (the largest natural lake in England, within the county of Cumbria and the Lake District National Park.), it has been one of the country's most popular places for holidays and summer homes. In addition, writer Beatrix Potter lived exclusively in the Lake District.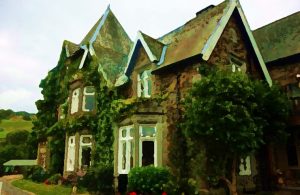 Cumbria's food scene? Local produce (especially dishes such as curly sausage and Herdwick lamb), features heavily on most menus. Once belonged to the fifth Earl of Lonsdale, but arriving now to the Holbeck Ghyll restaurant, https://www.holbeckghyll.com/dining/dinner/ you can find a 19th-century hunting lodge, it is one of the Lakes' most sought after dinner venues. Unforgettable gourmet food with foie gras with puy lentils or lamb with swede purée. Its dining room is a civilised place, with bay windows overlooking Windermere. Are you tired? Windermere Manor Hotel, https://www.windermeremanorhotel.com/ nice clean and friendly, where you feel a bit like a visitor in an old people's home. Lovely staff (great for dogs) and good-sized rooms.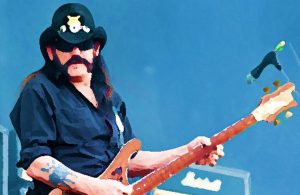 We will have to cross the East Cheshire to learn about the sky-inducing music. He saw the Beatles perform when he was sixteen, learning to play along on guitar to their first album: Please Please Me. Ian Fraser Kilmister was born into a December day, 1945 in Stoke-on-Trent and growing up between there and later Anglesey, he was influenced by early works of the Beatles. Better known as LEMMY, was an English singer songwriter who founded the rock band Motörhead's, which success peaked in 1981 (with the hit single "Ace of Spades"). He continued to tour with Motörhead until his death in December 2015.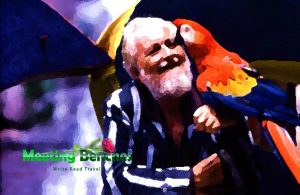 When his father died, he inherited a huge property in Sussex. The Prince of Wales reputedly fathered EDWARD JAMES. He was born in West Dean House estate (Sussex), into an August day, 1907. Growing, he become a British poet, best known for his patronage of the surrealist art movement. In the early 1930s, he married an Austrian female dancer, and he had several productions created expressly for her. Four years later, he divorced, accusing her of adultery. He provided practical help Dalí, and allowed Magritte to stay in his London house to paint, in thisway becoming an supporter of Surrealism (a movement that out a world of fantasy and irrationality).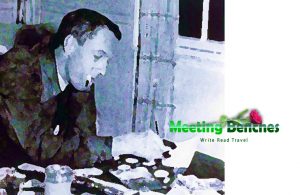 We arrived in East Sussex, finding the smell of the sea, suggestions of ancient battles and the last sky of a painter. He studied at Chelsea School and at the Royal College of Art, under drawing tutors, becoming a painter, best known for his depictions of the urban underworld. EDWARD BURRA was born in South Kensington (London, England), into a March day, 1905. The Tate Gallery held a retrospective of his work in 1973. He died in Hastings in 1976, and Tate Gallery Archive holds materials relating to Burra.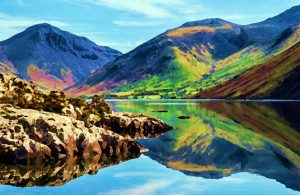 The property of the images that appear in this blog correspond to their authors. The sole purpose of this site is to spread the knowledge of these artists and that other people enjoy their works. To pursue this issue, you can digit: http://meetingbenches.com/2019/01/authors-travel-great-britain-and-scotland/