Meet German artists, because shared creativity is double joy.
The exploration of nature in art can take endless forms, because its provides us with a vast wealth of inspiring phenomena. Trees that can draw and what life will be like as an Arctic explorer in the year 2100. All you need it's e special zone. Brilon is a special town in North Rhine-Westphalia (Germany), that lies between the Arnsberg Forest nature reserve and the Lake Diemel nature reserve. The Haus Hövener Museum, next to the Ostsauerlandes geological history, shows the "oldest Sauerlander", a dinosaur, which was modeled in 1978. The museum also deals with the history of mining and metallurgy (the history of the foundry of Junker bells). Among the sons and daughters of the city, painters Engelbert Seibertz, Franz Kornemann and Moki Mioke.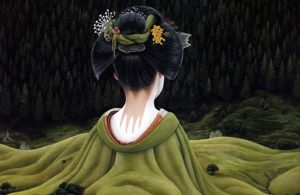 While in kindergarten, she decided that wanted to become a painter. She grew up in the countryside, in a creative working class family, where she discovered her passion for drawing and painting early on. MOKI MIOKE was born in 1982 in Brilon (Germany), but she has been living and working in Hamburg, where she also graduated with a Masters Degree from the Academy of Fine Arts. At that time, students had time to develop their own ideas, also for her interaction with other students were of bigger importance, than the lessons.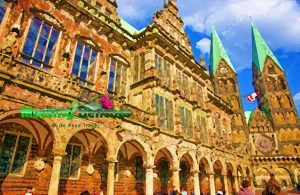 Martin Heidegger argued back we should break away from a commonplace notion of language, to give voice to the feelings. When humans confront a poetic text, our world into a new focus, also growing into an old town. In Medieval times, Bremen https://www.bremen-tourism.de/must-see-attractions-in-bremen-1 grew as a Free Hanseatic City from the 12th Century. Now, into this town you can find maritime neighbourhoods, museums of all descriptions. Its St Peter's Cathedral has 1,200 years of history, with a mishmash of styles. Its Weser from Marktplatz is a 100-metre street, that was transformed by an architectural project during the 1920s. Somethin unforgettable? To the northwest of Bremen you can find a submarine factory (from the Second World War), where follow reminders of the human cost are interlaced with technical details about the factory. Here was born a woman who weaves history with the present: do not forget to buy her book of poetry.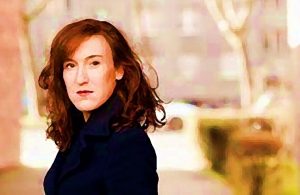 Apart from novels, she also published two volumes of poetry. She spent ten weeks in New York on a fellowship in 2008. Her latest work (Rotlicht), examines the business of sex. In her novels she interweaves history with the present, remaining adept at subtly observing the interplay society and literature. She was awarded the Peter Huchel Prize, the Berlin Art Prize and the Roswitha Prize. She was born in 1982 in Bremen. She studied literature at the German Institute for Literature, as well philosophy and comparative literature inother universityes. Her poetry have been published in individual newspapers and literary journals. In 2006, NORA BOSSONG published her debut novel. She was 2001 Fellow of the first Wolfenbüttel literature laboratory. She lives in Berlin.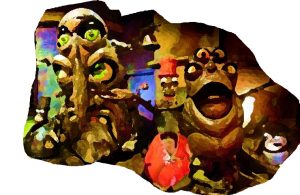 Books can be powerful. They have the ability to take us on adventures, influencing the way we think. If you're looking for life-changing books to read, you may buy special one in Berlin. Part art gallery, part haunted house, the robotic art display Monster Kabinett is a terrifying experience. Created in Berlin by an art collective, is a warehouse full of costumed people, all waiting to put on a show (each Thursday and Friday night). Something special to visit? Design Panoptikum, a surreal museum of extraordinary industrial objects where troubling imagery lends to a spooky yet world of mechanical monsters, all designed from historical objects from the medical field or the film industry. In this special town you too can scan the menu at a brewery, for something light and refreshing, choosing Berliner weisse (it's tart and fizzy, with original herbaceous savour). Among the many creative people who were born (or experienced) in this great city, we suggest you buy one of her books, the one that she had written from an exquisitely feminine point of view.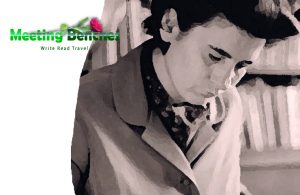 In 1949, as the GDR came into being, she studied literature at Jena and Leipzig universities. Her novel "The Divided Heavens" won the GDR's Heinrich Mann prize in 1963, bringing her international recognition. Starting 1965, CHRISTA WOLF began a long process of disenchantment with socialism, in her view not in the right direction. Her study trip to Greece, brought an late epiphany about the her sex's marginalisation. The times have changed, but the need for voices such as her's, human and compassionate, is greater than ever. In 1951 she married the writer Gerhard Wolf. She ended her life in Berlin.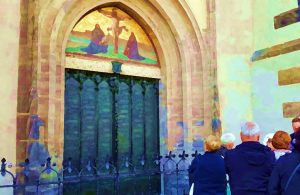 Everyone listens to music, to dance or to study. "If I were not a physicist, I would probably be a musician". Albert Einstein often was think in music, seeing his life in terms of music. In Wittenberg, Martin Luther was not only a theologian, he was also a musician and a composer. Its old market square has been a UNESCO World Heritage Site. The lovely old town of Wittenberg lies on the north bank of the River Elbe. A number of important sites in the town are associated with Luther (including the old Augustinian Monastery). Lutherhaus, was built in 1504 and soon after became the Reformer's home. In a room once occupied by Luther, are displays of Luther's writings. Here, you can visit the Cranach House (home of the famous German artist Lucas Cranach the Elder). He was responsible for painting portraits of many figures connected to the Reformation. Among its prominent figures, this city also boasts a famous songwriter.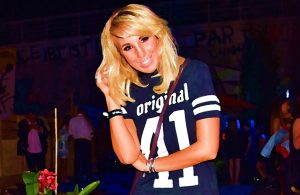 She was born into a May day, 1990 in Wittenberg (Saxony-Anhalt). ANNEMARIE EILFELD https://annemarie-eilfeld.de/ is a German singer and songwriter, released her first single in May 2010. Between 2005 and 2008, she occasionally performed on stage with different local bands. She is the daughter of a music teacher and at the age of seven, she began an education in music. Over the years, she took part in various song contests. Since June 2009, she has acted in guest appearances on Germany's popular soap opera, and has also been touring Germany with her band, which she founded in 2008. On 2010 she released her single "Animal Instinct" (under her new pseudonym Annemie), and it was met with good reviews. She is socially committed, supporting various projects of shelters for women and bone marrow donation in Germany.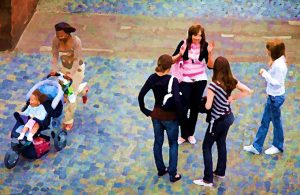 The property of the images that appear in this blog correspond to their authors. The sole purpose of this site, is to spread the knowledge of these artists and that other people enjoy their works. To pursue this issue, you can digit: http://meetingbenches.com/2018/11/german-creativity-where-medieval-meet-modernity-when-small-creative-amounts-add-up-to-something-bigger/