The mission to improve the life of Indian woman.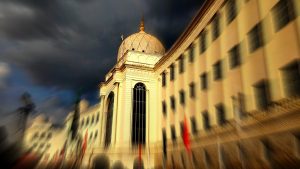 It was an artistic and cultural center and a scholarly mecca. It's a city of palaces and forts, a site that flourished under the influence of its Nizams. Hyderabad was one of the grandest cities on the planet. Here, you to can walk up the steps for magnificent views of the city. Not only. There are also various markets around the area where you can find jewellery and other handicrafts. The Salar Jung Museum is one of India's three National Museums. The antique collection of this museum is currently the world's largest antique collection owned by one man. Among its treasures, you can admire paintings by Raja Ravi Varma, without forget poems of a woman born under this sky.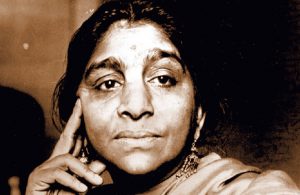 She was born in Hyderabad, and her parental home was in present-day Bangladesh. Her father administered Hyderabad college, while her mother used to write poetry in Bengali.Her poems serve as mirrors to the time in which she lived, abìnd her work is noted for is expression of shades of romantic sensibilities. SAROJINI NAIDU was one of India's most famous female poets. Her themes poems? To search for pure love also into everyday experiences of life. As a prodigious child, she wrote the play "Maher Muneer". Her collection of poems earned her literary acclaim. In 1905, she published her first poems book under the title of "Golden Threshold". She was an Indian poet and politician, often known by the moniker "The Nightingale of India". In 2014, her 135th birth anniversary was marked by a Google Doodle on Google India's homepage. Her ashes it's kept at Golden Threshold, in Hyderabad.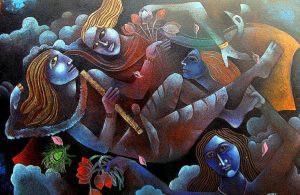 THE ILLUSION OF LOVE – Beloved, you may be as all men say only a transient spark of flickering flame set in loam of clay. I care not, since you kindle all my dark with the immortal lustres of the day. And as all men deem, dearest, you may be only a common shell, chance winnowed by the sea-winds from the sea, the subtle murmurs of eternity. And tho' you are, like men or mortal race, only a hapless thing that Death may mar and destiny efface, I care not, since unto my heart you bring the very vision of God's dwelling-place.
The intellectual property of the images that appear in this blog correspond to their authors. The sole purpose of this site, is to spread the knowledge of these artists and that other people enjoy their works. To pursue this issue, you can digit: https://www.amazon.com/Sarojini-Naidus-poetry-Indian-English/dp/3659358061