Canary Islands, Andalusia and Castile-La Mancha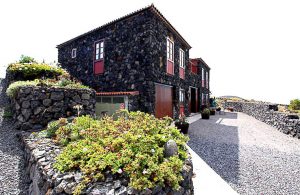 Located in the Atlantic Ocean, La Palma is one of the Canary Islands that attracts travelers due to its natural beauty (volcanoes and black beaches). The whole island of La Palma is cone-shaped and its tallest peak is located 2426 meters above sea level. Don't worry: the last eruption was recorded in 1971. Its coast is permanently inhabited by dolphins (not only, here you may be able to see cetaceans as well. The main part of the local diet is fish, but the inhabitants (among which a woman singer-songwriter), are very fond of thick vegetable soups (with either potatoes or fish). The restaurant atmosphere is rustic, but with an intimate dining room. La Casa del Volcán http://www.lacasadelvolcan.es/ is one of the best places on the island to enjoy exquisitely prepared Canarian dishes.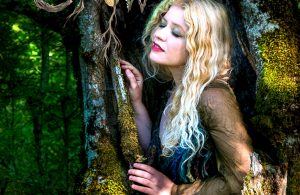 In 2006 she released her official debut album which compiles 19 of her songs (as well as two booklets with her illustrations). Her music, based in the spectral spellbinding of fairytales, can be classified as "ethereal gothic". She is a singer-songwriter and fantasy illustrator. Born in La Palma (Canary Islands), PRISCILLA HERNANDEZ https://priscillahernandez.com/ is now based in Barcelona. Her second album was released as an illustrated digibook, late 2011. She premiered in the United States (both in the West Coast and East Coast), along with bands like Faun and Trillian Green. Melodies that weave a unknown kingdom. Listening her music, you to can discover angelic voices and meaningful lullabies, together the spellbinding dark side of fairytales.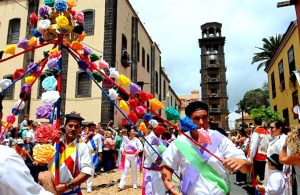 Until the Kingdom of Castile's conquest, the place where San Cristóbal de La Laguna is built belonged to the one of nine aboriginal Guanche kingdoms on the island. Recently, after a survey, La Laguna was listed as the city with the best reputation in the Canary Islands (third provincial capital city of Spain, with the best reputation). The second Sunday of July is celebrated the Romería de San Benito Abad, an event which involves groups coming from all corners of the archipelago, it's a pilgrimage that is considered the most representative of the Canary Islands. Among its important historical figures, were Amaro Pargo (one of the famous corsairs of the Golden Age of Piracy), José de Anchieta (Catholic saint and missionary) and Oscar Dominguez (surrealist painter).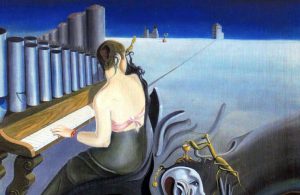 He was born into a January, in San Cristóbal de La Laguna (on the island of Tenerife), becoming surrealist painter. OSCAR DOMINGUEZ spent his youth with his grandmother in Tacoronte, devoteing himself to painting at a young age, after suffering a serious illness that had caused a deformation of his bones. He went to Paris, where he worked for his father in the central market of Les Halles (spending his nights in cabarets). He frequented some art schools, visiting galleries and museums. He was attracted by avant-garde painters (such as Tanguy and Picasso), whose influences were visible in his first works. He also painted a self-portrait as he showed himself with with the veins of his arm cut. He chose to kill himself 27 years later, by cutting his veins.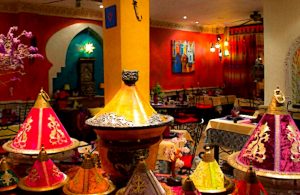 The experience starts when you enter. Al Medina, in Seville, http://www.restaurantealmedina.com/carta/ you're in for a treat at this Moroccan/Arabian restaurant. The owner and his little helper make you feel so welcome, as if they have invited you into their own home. When you walk in to this quaint little restaurant, you remain mesmerized, experiencing the best of Moroccan cuisine. Entering the Museo de Bellas Artes, in Seville, you can observe "Imposición de la casulla a San Ildefonso" (Oil on canvas, 165 × 115 cm, painting by Diego Velazquez).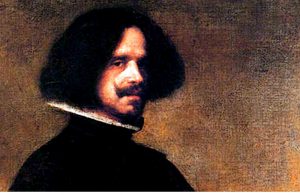 He was baptized in Seville June 6, 1599, becoming one of the most important painters of the Spanish Golden Age. DIEGO VELAZQUEZ was an artist of the contemporary Baroque period. In addition to renditions of scenes of historical and cultural significance, he painted portraits of the Spanish royal family, commoners and notable European figures. From the first quarter of the nineteenth century, his artwork was a model for the realist painters. Since that time, famous modern artists have paid tribute to him, by recreating several of his most famous works.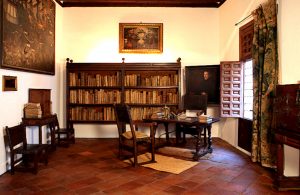 Its main tourist artery runs the Metrópolis building to the Plaza de España. Here you will find shops and bars, for more than a kilometre. Visiting a city as big as Madrid is no easy task. Every corner you turn uncovers a spot that draws in (tourists and locals). Exploring the Madrid's Art Triangle, you can admire the Museo del Prado, the Reina Sofía and the Thyssen-Bornemisza. Its skyline is one of the most attractive in Spain, and there's a perfect place to take it all in: it's from the rooftop terrace at the Círculo de Bellas Artes. The Teatro Lope de Vega has hosted the most successful musicals on the Madrid stage. He lived in it until he died, in 1635. The Lope de Vega House Museum (on Calle Cervantes), http://casamuseolopedevega.org/en/ was purchased by the great writer in 1610.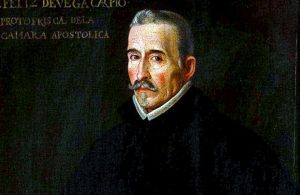 He was an outstanding dramatist of the Spanish Golden Age (author of as many as 1,800 plays and several hundred shorter dramatic pieces). The duke of Alva took him into his employment as secretary. LOPE DE VEGA was born at Madrid on a November day, 1562. His relations gave him the basis of a liberal education. He passed years in exile and lost his wife, that grief which he felt added to his patriotic zeal, so he took service with the "Invincible Armada." On his return to Madrid he remarried, lived happily, but the death of his second wife determined him to renounce the world.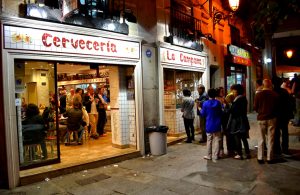 Talk about seafood in Madrid? Although it might sound strange, this is a tradition that you should never be missed! Bocadillo de Calamares en Plaza Mayor, a place that it's full of small, family run seafood bars. They offer cheap calamari sandwiches every day. You can go to "La Campana" (6, Calle de las Botoneras), https://www.yelp.com/biz/la-campana-madrid-2 the place it's delicious and the fried calamars so tender and well seasoned. Of course, a writer who was born in this city are used to eating fried calamari.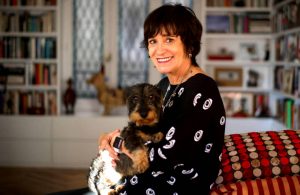 She was born into a January day, 1951, in Madrid. That daughter of a bullfighter and a housewife, in Madrid she entered the Beatriz Galindo Institute and began her university studies in Madrid's School of Philosophy and Arts. Acclaimed (as both a journalist and a novelist), she has been able to create incredible narratives and fascinating interviews. ROSA MONTERO http://www.rosamontero.es/index.html currently works for El País, her novel (The Delta Function) has been regarded as a brillant work of contemporary feminist thought. Her later novel (The Lunatic of the House), won both for best book published in Spain and the Italian Grinzane Cavour Prize (for best foreign book).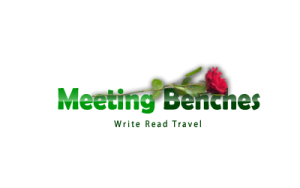 The intellectual property of the images that appear in this blog correspond to their authors. The sole purpose of this site, is to spread the knowledge of these artists and that other people enjoy their works. To pursue this issue, you can digit: http://meetingbenches.com/2018/08/the-spain-like-a-nasrid-king-flavors-and-creative-atmospheres-of-spain-through-twenty-images/