Becoming eternal, employing azurite and vermilion.
The experience starts when you enter. Al Medina, in Seville, http://www.restaurantealmedina.com/carta/ you're in for a treat at this Moroccan/Arabian restaurant. The owner and his little helper make you feel so welcome, as if they have invited you into their own home. When you walk in to this quaint little restaurant, you remain mesmerized, experiencing the best of Moroccan cuisine. Entering the Museo de Bellas Artes, in Seville, you can observe "Imposición de la casulla a San Ildefonso" (Oil on canvas, 165 × 115 cm, painting by Diego Velazquez).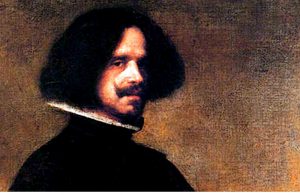 He was baptized in Seville June 6, 1599, becoming one of the most important painters of the Spanish Golden Age. DIEGO VELAZQUEZ was an artist of the contemporary Baroque period. In addition to renditions of scenes of historical and cultural significance, he painted portraits of the Spanish royal family, commoners and notable European figures. From the first quarter of the nineteenth century, his artwork was a model for the realist painters. Since that time, famous modern artists have paid tribute to him, by recreating several of his most famous works.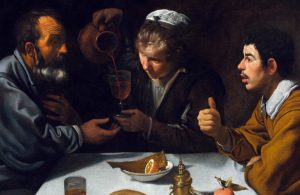 He was educated by his parents, receiving good training in languages and philosophy. Influenced by many artists, he showed an early gift for art and began to study under a painter who disregarded the Italian influence. When he was 12 years old, he began to serve as an apprentice under an artist teacher in Seville, where he remained for five years, studying proportion and perspective. By the early 1620s, his position and reputation were assured in Seville. Then, he married Juana Pacheco (the daughter of his teacher). DIEGO VELAZQUEZ went to Madrid in 1622, with letters of introduction to Don Juan de Fonseca. Here, through the bust portrait of the king, he secured admission to the royal service.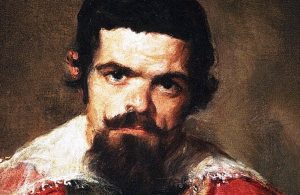 In 1629, he went to live in Italy for a year and a half, an Italian visit that is recognized as a crucial chapter in the development of his style. King Philip wished that he return to Spain; accordingly, DIEGO VELAZQUEZ returned to Spain, taking with him many pictures and pieces of statuary. He using to mix the available paints with great skill, to achieve varying hues. His pigments were not different from those of his contemporaries (he mainly employed azurite, smalt, vermilion, red lake, lead-tin-yellow and ochres). He is estimated to have produced among 120 canvases, however, are many widely known and influential works. "El Triunfo de Baco" (oil on canvas, 165 x 225 cm, 1629), you can admire at the Museo del Prado, in Madrid.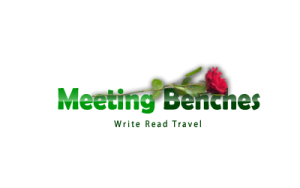 Music by: https://www.bensound.com The intellectual property of the images that appear in this blog correspond to their authors. The sole purpose of this site, is to spread the knowledge of these artists and that other people enjoy their works. To pursue this issue, you can digit: https://www.youtube.com/watch?v=B95AMm_Zg54