Painting delicate faces, with pronounced features.
Its cathedral is an absolute wonder and a UNESCO World Heritage Site. In hts crypt, you'll can find the tomb of the Duke Jean de Berry (responsible for Bourges' boom years, in the 1300s9. This enchanting medieval city, Bourges, was the capital of the historic Province of Berry. Live music fans? Here a special festival happens in April: Printemps de Bourges. Born around 1430, a miniaturist painter became one of the masters specialized in manuscripts, he died in his hometown in 1498.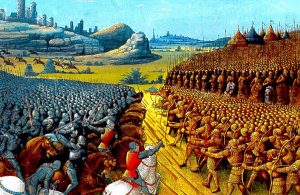 Together with his son, he gathered many artists in his workshop, which characterized their works for the presence of a trademark (a verse of the Psalms). He was born in Bourges around 1430. JEAN COLOMBE was a French miniature painter (best known for his work in "Très Riches Heures du Duc de Berry"). Around 1472, he created the miniatures of the Hours of Louis de Laval, and between 1485 and 1490 he completed the decoration of the "Très Riches Heures". When the Limbourg brothers painters died in 1416, the "Très Riches Heures du Duc de Berry" was left unfinished and it was by him brought to its present state. After 1490 he moved to Bourges, where he produced illuminated works commissioned by French dignitaries (the Romuleon and the History of the destruction of Troy).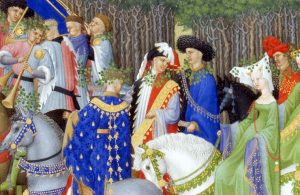 His illuminated manuscript has been decorated with gold or silver, brilliant colours, or elaborate designs or miniature pictures. After a youthful phase based on a Gothic orientation, JEAN COLOMBE was inspired, obtaining manneristic effects, to Fouquet's perspective researches and to Renaissance models. "Le Christ devant Pilate" (one of his miniatures, extracted from a book of hours), you can admire it in Paris at the Louvre Museum. By 1471 he had built a house on a plot of land in Bourges, and he lived there until 1493 (when it was occupied by his son Philibert), then, he retired to a house he owned on the outskirts. The "Très Riches Heures du Duc de Berry" waiting for you in the Musée Condé, in Chantilly.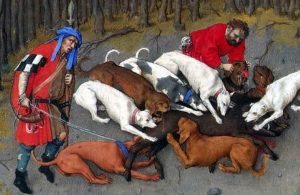 Music by: https://www.bensound.com The intellectual property of the images that appear in this blog correspond to their authors. The sole purpose of this site, is to spread the knowledge of these artists and that other people enjoy their works. To pursue this issue, you can digit: https://www.youtube.com/watch?v=5Wnvp2JGCtk