China. When the name makes you want to pack up.
Maybe you can choose the tour to Badaling Great Wall (the symbol of China), a small group private tour available everyday. Xian Classic Tour? You will visit the greatest archaeological findings of the century, appreciate the marvelous Terracotta warriors in full battle array of Emperor Qin's tomb. http://chinatour.net/ We offer you an art itinerary in five cities, places where two painters, a singer and two writers have been able to express their creative abilities.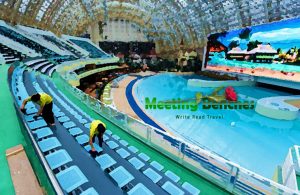 Chengtu it's one of the three most populous cities in Western China. Under the Han, its brocade became fashionable, and was exported throughout China. The world's largest building (the New Century Global Centre), is located in the city. https://edition.cnn.com/travel/article/china-largest-building-chengdu/index.html Here you can find not only retail outlets, but also the Paradise Island waterpark, an pirate ship and a fake Mediterranean village. The Chinese superlatives continue with a songwriter, Li Yuchun, born under this sky.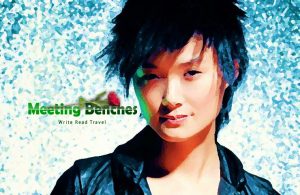 Released on 2012, Old if Not Wild, is the fifth studio album by Chinese singer LI YUCHUN. This album begins with "Years Like Fire", a song that speaks about the passion, seizing life when you're able. A song that it's really pleasant. Old If Not Wild tends to favoring simple, piano-driven pop songs. She was born on a March day, 1984, debuting her singing career in 2005. The next year, she released her debut album The Queen and the Dreams. Born in Chengdu (Sichuan, China), after she finished her high school studies she attended the Sichuan Conservatory of Music. Also known as Chris Lee, is also a Chinese actress and fashion muse.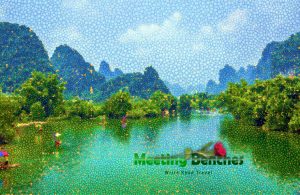 Here you can admire Shengshui Temple and Zizhong Confucius Temple. In medieval times this locality was an important salt-producing area. Its geographic location puts it in southern Sichuan. Neijiang is the hometown of Zhang Daqian (one of the best-known and most prodigious Chinese artists of the twentieth century), such as the Realist painter Zeng Chuanxing. Don't forget visit Yangtze River Forest Park of Dongxing.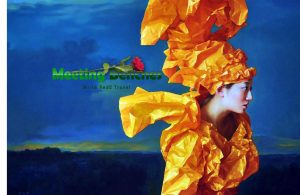 ZENG CHUANXING'S paintings reflect a return to classicism and the influence of Western society on modern day China. He was born in Neijiang (Longchang County), in 1974, majoring in oil painting at the Central University for Nationalities. He like to paint attitudes towards life, through the tone of colours. He is familiar with ethnic groups life. Minority girls, are a his special theme. They are girls where you can observe depiction of his characters' eyes and hands.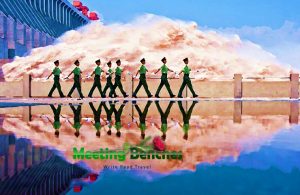 Hubei is a province located in the Central China region, where was born poet Yu Xiuhua. The territory was part of the powerful State of Chu. The most celebrated element of Hubei cuisine, is the Wuchang bream (a freshwater bream that is steamed). Its Shennongjia area, is the alleged home of the Yeren, a wild undiscovered hominid that lives in the forested hills. Here you can find natural attraction of the Three Gorges of the Yan (gorges can be visited by one of the numerous tourist boats).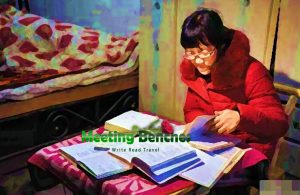 She was born in Hengdian (Hubei, China), to a family of farmers, where she was born with cerebral palsy. In her second year of high school, she gave up her study and stayed at home out of work. The woman who has become one of China's most-read poets, spent most of her years in a farmhouse surrounded by wheat fields. One of her poems turned her into a celebrity overnight and has been translated often into English. In a village in the central province of Hubei, in the shade near the house, YU XIUHUA wrote at a low table, always struggling to control her shaking body. She rarely read literature. She only started to read more famous works on her mobile phone, after 2006. But she knew how to write, before read.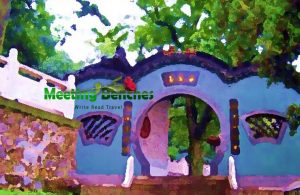 Its name means "Oyster Wharf" in Chinese. Here was born Realist painter Zhao Kailin. Bengbu is a city in northern Anhui Province, China. Its dishes are one of the three flavors of Anhui cuisine. Here there are beautiful and tranquil place. In the south Huaiyuan County, White Milk Spring gets the name after its milk white spring water. Its spring sprouts, gushing mineral-rich water all seasons in the center of Chunyang Temple. Don't forget, the spring water is suitable for making tea.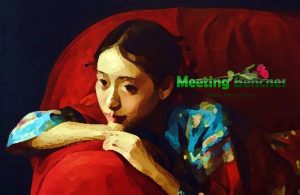 He currently lives and works in Los Angeles, but he was born in Bengbu (China) in a December day. Drawing from the Western tradition as well as Chinese culture, ZHAO KAILIN narrates the direct gaze of his subjects with a quiet aesthetic that speaks of beauty. A master of the contemporary realist oil painting movement, he studied at the Central Academy of Fine Arts, in Beijing. Each painting evolves from personal stories. He is one of the most important Chinese artists of contemporary realism, with his original personal narratives of Chinese females.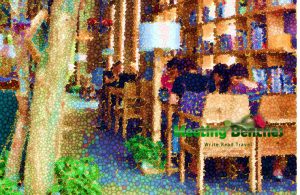 Visiting Beijing you can go to the Maan Coffee, http://www.timeoutbeijing.com/venue/Food__Drink-Cafes__Teahouses/16636/Maan-Coffee.html in the strangest coffee shop y've ever visited. Its honey toast is bathed in salted butter (and nestled within a crust that comes with three dipping sauces of maple syrup, condensed milk and berry compote). This understated dessert earns every mouthful. Here – in the city where the poet Li Yiyun grew up – romantics can rendezvous (or lounge with a laptop), feeling hopeful. But don't forget: whatever happens you will find something to make you swoon.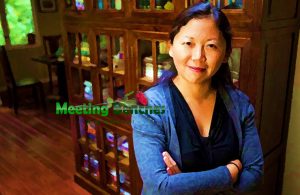 She had a breakdown in 2012, attempting suicide twice. After leaving the hospital, for a whole year she focused on reading several biographies and diaries. LI YIYUN was born in a November day, 1972. She is a Chinese American writer http://www.yiyunli.com/ Her novels have won several awards. She grew up in Beijing (China), where her mother was a teacher and her father worked as a nuclear physicist. In 1996, she moved to the US, where in 2005 she earned a MFA degrees in creative nonfiction and fiction. Two of the stories from her novel A Thousand Years of Good Prayers, were adapted into 2007 films.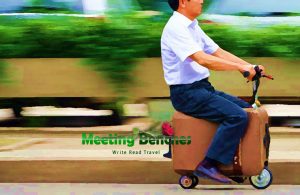 The intellectual property of the images that appear in this blog correspond to their authors. The sole purpose of this site, is to spread the knowledge of these artists and that other people enjoy their works. To pursue this issue, you can digit: http://meetingbenches.com/2018/03/china-through-twenty-pictures-perceiving-the-soul-of-a-country-through-the-expressions-of-human-creativity/