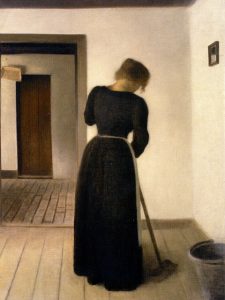 PAINTING FAMILY ROOMS AND LANDSCAPES OF HIS HOUSE
VILHELM HAMMERSHOI 1/3 – His most compelling works depict rooms eerily empty or occupied by a single woman. His cool and gray interior attracted new attention to their elegance, but also to the evocative calm that each of them encloses. Https://www.youtube.com/watch?v=0eLJcUIxRz4 Minor star during his lifetime was almost invisible during the twentieth century. Auguste Renoir had admired his paintings wrapped in an impalpable and silent realism. "Portrait of a Young Girl", his oil canvas, made in 1885, is the portrait of her sister Anna.
VILHELM HAMMERSHOI 2/3 – Vilhem was born in Copenhagen in 1864. He studied painting from the age of eight, later attending the Academy of Fine Arts in Copenhagen. Http://www.smk.dk/en/visit-the-museum/exhibitions/past-exhibitions/2012/hammershoei-and-europe/about-hammershoei/ He performed portraits and paintings of architecture and interior works almost exclusively in his home town. His works are preserved in many international museums. His paintings are best described as muted in tone. He refrained from employing bright colours, opting always for a limited palette consisting of greys, as well as desaturated yellows, greens, and other dark hues. His simplicity and recording of the "banality of everyday life, first enjoyed critical acclaim. But his melancholic vision has now regained its place in the public consciousness and he is now one of the best-known artists in Scandinavia.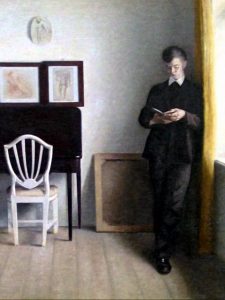 VILHELM HAMMERSHOI 3/3 – His interiors with a hypnotic atmosphere preserve the echo of a Flemish painter of the seventeenth century, along with the silence and loneliness of his characters. Although he is aware of the artistic trends of his time, he remains loyal to his style, outside of any attempt to classify himself. Perhaps you have discovered, that the real element of his works is the silence, which seems to wrap around the house. "Interior with the floor and woman dressed in black" is a delicate painting of 1901, which you can admire in the Ordrupgaard Museum in Copenhagen http://ordrupgaard.dk/en/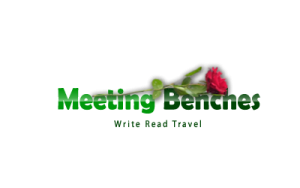 The intellectual property of the images that appear in this blog correspond to their authors. The sole purpose of this site, is to spread the knowledge of these artists and that other people enjoy their works. To pursue this issue, you can digit: http://meetingbenches.com/2017/07/learn-creative-development-danish-artists/