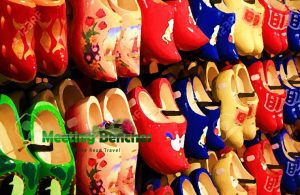 You will need a car and nine hours to create an unforgettable 700 km journey (about 430 miles). In the country partially recovered by the sea, with about half of its land below the North Sea level, eight people (five men and three Dutch women) have left their indelible creative footprint, giving you the opportunity to get to know the places and museums, where these artists lived and created their artworks. As always, before starting the trip in Netherlands http://www.touropia.com/tourist-attractions-in-the-netherlands/ we suggest you take a soundtrack, maybe Sharon Den Adel to accompany you while travelling.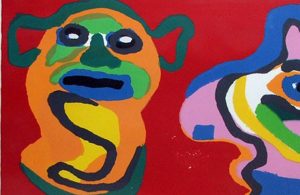 Our trip to the Netherlands, a marshy land and several rivers, the one up to a thousand miles, intersected the landscape, begins at one of them (the river Amstel). Small town built here in 1275 near the natural dam of the River Dam, is how Amsterdam was born. If you want to admire the world's largest flower garden (the Keukenhof, a dream place), you need to travel 35 kilometers from the city, but if you prefer to observe the art of the painter KAREL APPEL, look for the Rijksakademie van Beeldende Kunsten.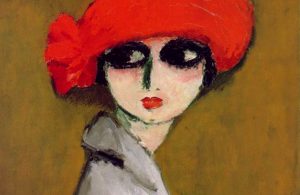 Visiting the Stedelijk Museum, you can admire "Old Clown", a painting by KEES VAN DONGEN, from 1910. https://www.rijksmuseum.nl/en?lang=EN&gclid=CJux4ODo9tQCFQ-eGwodvCcIDg  On display in Rijksmuseum https://www.rijksmuseum.nl/?lang=EN&gclid=CJmQ36ju9tQCFc8K0wod6JcLww is "Man Who Sends a Letter to a Woman at Home", a painting made by Pieter de Hooch in 1670.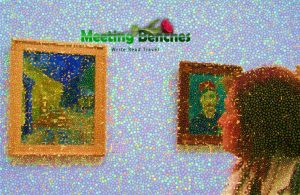 From Amsterdam you can head to Amstelveen, 20 km (about 12 miles) in 30 minutes drive, to know the wonders of the Museum of Modern Art Cobra http://www.cobra-museum.nl/en/ All the exhibited masterpieces, refer to the COBRA artistic movement. Walking in the halls of this art scene, you will know the intellectual heritage left by Appel, Corneille and Constant. This movement was founded in Paris in 1948, during an artistic conference attended by artists from Copenhagen, Brussels and Amsterdam. These artists wanted to oppose the academic world and return to primitive or outsider art. All their works are characterized by innocence and spontaneity.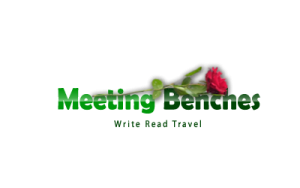 From Amstelveen, after 60 km (about 37 miles), in 1 hour drive we will be at Amersfoort, http://www.vvvamersfoort.nl/en Hieronymus Bosch birthplace located in the province of Utrecht, surrounded by a double circle of channels. The center of the town is exquisitely medieval, and is the place, where you can see one of the highest towers in Netherland. Inside, there are two bell chimes, built in 1664 and 1997. (From July to September – Tuesdays and Sundays – you can climb the 364 steps of the tower, admiring the grand open horizon of the surrounding countryside.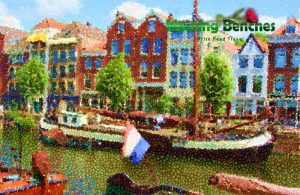 From Amersfoort to Otterloo, 40 km (about 25 miles) in 30 minutes by car, you can see a special artwork entitled "The Return on Yourself" (an ink, pencil and watercolor on painted paper By Jan Taroop in 1883), which is visible at the Kröller-Müller Museum https://krollermuller.nl/ Thanks to her husband's money, a woman managed to buy 11,500 art objects, inaugurating in 1938 the place, that allows you to admire also the private collection of Van Gogh's greatest works in the world.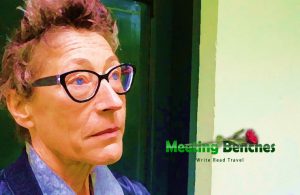 We will leave Otterloo in the direction of the nearby Schaarsbergen, 15 km (about 9 miles) in 15 minutes by car, to know the silent poetic horizon of ANNEKE BRASSINGA, which was born here in 1948. Her first collection of poems was created in 1987. As a way of living as a hermit, this poet states, that isolation is good for creative concentration, because it is through the unspoilt nuances of innocence that are the best things to come.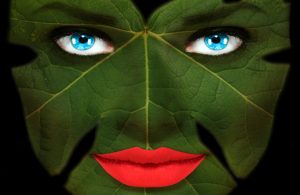 A detour to Hengelo, 90km (about 56 miles) in 1 hour and a half drive, will take us from Schaarsbergen, where the Oscar winner Digital Face Art Artist ROBIN WAGENVOORT was born. https://www.hengelo.nl/Welkom-in-Hengelo/Actueel/Talen/Welcome-to-Hengelo.html Incredible creative ability allows him to make amazing images from a tree trunk or his photograph maple leaves. He achieved the ability to replace the contours of faces with the natural extensions of other objects, including a simple maple leaf.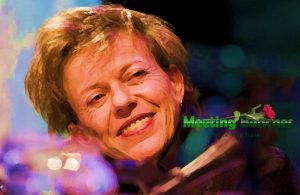 From Hengelo to Sint Odilienberg, 210 km (about 130 miles) in 2 hours and 15 minutes by car. We arrive here to get to know Aldegonda Petronella Huberta Maria Palmen – CONNIE PALMEN, the Dutch writer, who was born in this small village in central Limburg http://www.netherlands-tourism.com/limburg/ During your trip throught the Netherlands, we suggest you read a novel, The Reads, the story of a young woman's life, who senses the need to understand the universe, in which she lives. Through meetings with an astrologer, woman tries to understand the world or the role, which we cover in it.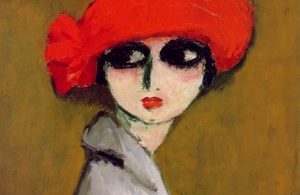 180 km (about 112 miles) in 2 hours by car, we reach Delfshaven, the birthplace of the painter KEES VAN DONGEN. He studied at the Academy of Fine Arts in Rotterdam. Delfshaven is one of the nicest neighborhoods in Rotterdam, where you can explore really special places, such as the reconstruction of an eighteenth-century warship, the Pellegrini Fathers Church or a city brewery. Try this unforgettable dinner in Restaurant 't Ouwe Bruggetje http://www.historisch-delfshaven.nl/, where you can enjoy tasting various wines.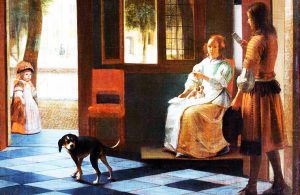 From Delfshaven to Rotterdam, 5 km (about 3 miles) in 15 minutes drive, the town, where the painter PIETER DE HOOCH was born. Growing up, his career took place between the Hague, Amsterdam and Delft, where he painted scenes of family life, patriotic compositions and single portraits. "Blank Glass", an example of 1652, is now in the Boijmans Van Beuningen Museum http://www.boijmans.nl/en/#FjrmZZeOQJKATc1T.97 If you still have available time, you can also visit Museum Boijmans van Beuningen http://www.boijmans.nl/en/#O60ruDWYqI5tUQgL.97 to admire "Yellow door interior", an oil canvas made by Kees Van Dongen, in 1910.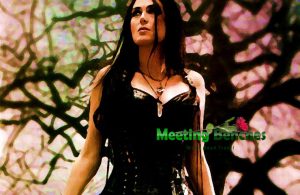 From Rotterdam to Waddinxveen (optional deviation), to find out, SHARON DEN ADEL, the songwriter. She became co-founder of a band, https://www.within-temptation.com/ 30 km (about 19 miles) in 30 minutes drive, will take us from Waddinxveen to The Hague, the Dutch Royal City, where in 1928 died the painter JAN TOOROP.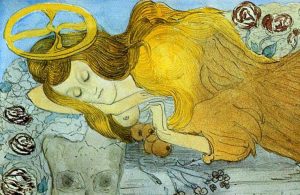 He was born on the island of Java, from Dutch parents, and his early childhood was wrapped up by the oriental suggestions of that island. He had attended the Academy of Fine Arts in Amsterdam, remaining artistically influenced by the environment of symbolic artists. This is the perfect shopping town (Hofkwartier is an indispensable destination) with characteristic brick homes and brick streets, that frame the showrooms of the trendiest stores, giving you the pleasure of Haagsche Bluf and the Haagsche Passage (the oldest gallery Holland).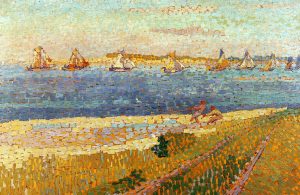 After 700 km (about 430 miles) and just over 9 hours by car, coming from The Hague – 30 km (about 19 miles) in 30 minutes by car – we will reach our final destination: Katwijk, a town preserved its more authentic and typically Dutch. Jan Taroop had settled in England, returning during the summers in this city https://katwijk.info/en/ This is one of the most well-known seaside resorts in Holland, a suitable hike if you want to spend a few hours of total relaxation, away from city traffic. When you cross the road, you will come to the beach, an apparently infinite expanse, like the waves and the creativity of painters, who continue to love this place.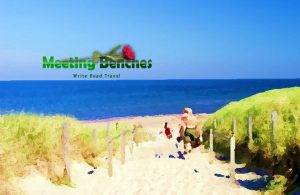 The intellectual property of the images that appear in this blog correspond to their authors. The sole purpose of this site, is to spread the knowledge of these artists and that other people enjoy their works. To pursue this issue, you can digit: http://meetingbenches.com/2017/07/many-kinds-dutch-creativity/