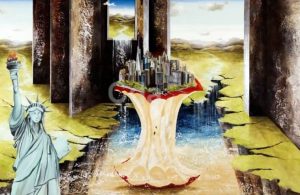 Her first novel aroused great scandal. It was published in 1950 and was titled "Presagio". The book told the story of love between two pariahs, but "Letters from a seducer" remains the best among her erotic novels. She describes the everyday life of Karl, a wealthy and amoral man, who seeks an answer to his incomprehension of life through sex. Karl writes and sends twenty provocative letters to his chaste sister. It's a uniquely grand work.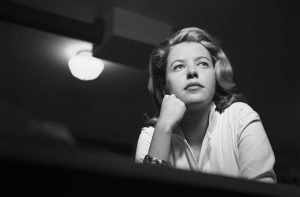 She was a poet, playwright and novelist. What she wrote, faced madness and the subject of delicate intimacy, also addressing the topic of supernatural events. Hilda Hist was born in Jaú (São Paulo State), writing poetry for nearly 50 years. In 1948 she enrolled in the Law Faculty of São Paulo, where she met Lygia Fagundes Telles, the writer who became her best friend. In 1962 she won the Premio PEN Clube in Sao Paulo, continuing to pick up literary successes until 2002, when she was awarded by Premio Moinho Santista. Her prolific work embraced different genres, such as poetry and drama, attracting great public attention. In 1966, this beautiful woman, who lived active social life moved to Casa do Sol (country house next to Campinas), where she housed writers and artists. Here she died in 2004. Some of her works have been translated into Spanish, Italian and French.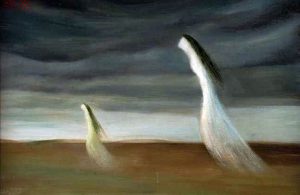 OF DESIRE – Because there is desire within me, everything glimmers. Before, daily life was thinking of heights seeking another decanted deaf to my human bark. Soap and sweat, they never came to be. Today, flesh and bones, laborious, lascivious you take my body. And what rest you give me, after the readings. I dreamt of cliffs, when there was a garden by my side. I thought of climbs where there were no signs. Ecstatic, I fuck you, instead of yapping at nothingness.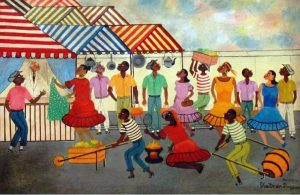 POEMS TO THE MEN OF OUR TIME – Beloved life, my death is late. What to tell him, propose a trip? Kings, ministers and all of you, politicians, what word beyond gold and darkness remains in your ears? Beyond your greed, what do you know of men's souls? Gold, conquer, profit, deception and our bones, and people's blood, and the life of men between your teeth.
FROM TEN SONGS FOR A FRIEND – This mournfulness, this restlessness the inner convulsions, an endless island, solitude within, body dying, all this I owe to you. And they were vast, these plans, ships, great walls of ivory, fine words, promises, promises. And it would be December, a jade horse above the water, doubly transparent, a line in mid-air, all this undone by the trapdoor of time in perfect silence. Some glass mornings wind, the hollowed soul, a sun I can't see, this too I owe to you.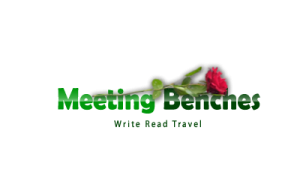 The intellectual property of the images that appear in this blog correspond to their authors. The sole purpose of this site, is to spread the knowledge of these painters and that other people enjoy their works. To pursue this issue, you can digit: https://www.amazon.com/Letters-Seducer-Hilda-Hilst/dp/1937658155