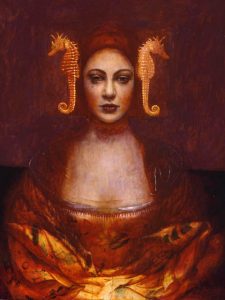 SUSPENDED FACES, A SYMBOLISM TO RESEARCH OF SIGNIFICANT
MAYA KOKOCINSKI MOLERO 1/3 – This Chilean naturalized Italian artist, she learned her early rudiments in the study of her father, a figurative painter. She has already participated in several collective exhibitions. Faces, looks and bodies are for her the opportunity to paint psychological analysis, using the colors of feelings feelings and existential shades. She is convinced that art should not start from scratch because all of our roots retain the imprint of the past, that is, the painting of the Masters and the use of traditional techniques.
MAYA KOKOCINSKI MOLERO 2/3 – She began to exhibit in 1997 at Fundación Internacional Jorge Luis Borges in Buenos Aires. Being the daughter of an actress of a painter (but also a sculptor and set designer, of Polish-Russian origin), for that little girl who was born in Chile, was the opportunity to live a special childhood, like a full immersion into the art. During time, she had shown interest in psychology and archeology, but needed a long period of reflection before discovering her vocation for art. At the age of twenty, a brief London academic education had revealed her the opportunities of conceptual art.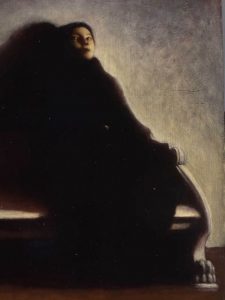 MAYA KOKOCINSKI MOLERO 3/3 – Looking at her paintings, you will find that they are the technically prepared preacher, an artist who knows how to mix the colors and make the brush with the canvas dialog. Her portraits? Perhaps you too will have the same impression as many other people who, looking at her portraits, have perceived ancient painting memories. After attending numerous exhibitions, in 2006 she won the Michetti Prize, with the work "Distant Passes". She lives and work in Rome, married to an artist, with whom she shares the room-study in Trastevere.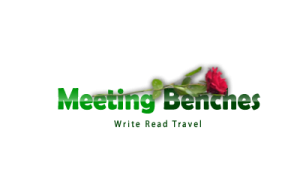 The intellectual property of the images that appear in this blog correspond to their authors. The sole purpose of this site, is to spread the knowledge of these painters and that other people enjoy their works. To pursue this issue, you can digit: http://meetingbenches.com/2017/06/travel-chilean-creativity-vicuna-san-ignacio-stars-songwriter-writers-chilean-painters/