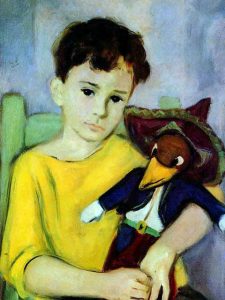 WHEN BRIGHT COLORS COMPROMISE BALANCED AND ROMANTIC CHROMATISM
CAMILO MORI SERRANO 1/3 – The evolution of his pictorial style had matured within the entire creative horizon of the twentieth century. Starting with the Creole academic style, he had come to the confines of pop art. He was born in Valparaiso on a day at the end of September, and from 1914 he began his courses at the School of Fine Arts at the University of Chile (the oldest in the country). At this stage of his artistic growth, his work was influenced by the Spanish pictorial school, which allowed him to acquire the techniques of Velázquez and Goya. A few years later, he fell in love with Maruja (the woman who would become his wife), which stimulated in him the creation of an extraordinary painting: "The Traveler".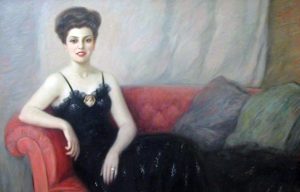 CAMILO MORI SERRANO 2/3 – In France, he met Paris with the artistic environment of Montparnasse, knowing Juan Gris and Pablo Picasso, together with Paul Cézanne's artistic style. In 1923 he returned to Chile, organizing an artistic collective with other painters (the Montparnasse group), all sensitive to the European post-impressionism innovations. In 1928, the Chilean government entrusted him with the task of selecting the best art students who would be allowed to study for five years in Paris. At the end of the thirties, it was stimulated by the ability to draw posters. In the last years of his life, spending his summers in Quisco (Central Coast of Chile, San Antonio Province, Valparaíso Region), he was very attracted to the abstractions of Impressionism.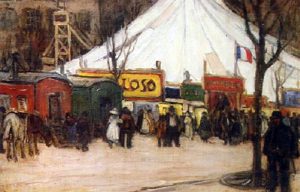 CAMILO MORI SERRANO 3/3 – In his works (mostly oil on canvas), you can recognize the decisive brushstroke that contributes to strength the design. It looks good in its bright colors, those where blue and red make up balanced and romantic chromaticities. Among his works, you can find Parisian landscapes and the Port of Valparaiso, along with daily city scenes. That multifaceted artist, who had been a professor of art for more than thirty years, died in Santiago de Chile in early December 1973, without ever ceasing experimenting with new styles and techniques in the various creative periods of his career. In that city, do not forget to visit the National Museum of Fine Arts http://www.mnba.cl/617/w3-channel.html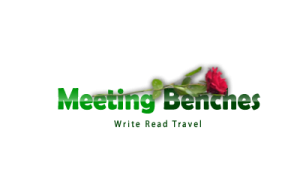 The intellectual property of the images that appear in this blog correspond to their authors. The sole purpose of this site, is to spread the knowledge of these painters and that other people enjoy their works. To pursue this issue, you can digit: http://meetingbenches.com/2017/06/travel-chilean-creativity-vicuna-san-ignacio-stars-songwriter-writers-chilean-painters/