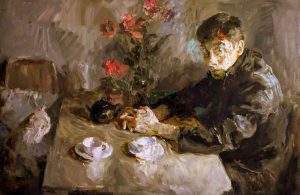 KOSTYA LUPANOV 1/3 – He studied at the State University of Culture and Art, Krasnodar. https://www.youtube.com/watch?v=Q7Zd1HYaazg He was born in 1977 in Krasnodar (Russia), where he still lives and works. http://meetingbenches.com/2017/05/krasnodar-krai-russian-inner-landscapes/ He seems to really love playing, around with paint. Almost everything that he knows about himself, he has learnt from others.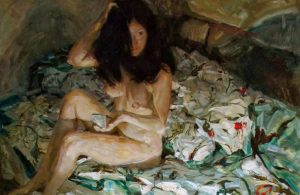 KOSTYA LUPANOV 2/3 – First from the heart and then through his hands, he talks to us about his pictures, telling of life through his own eyes. https://www.youtube.com/watch?v=sN01M21n3uQ His faces and bodies but also the trees speak of the essence of life. This talented artist strangely calls his paintings "fun and irresponsible garbage". Philip, his beloved cat together with his friends and relatives are the primary subjects of his paintings.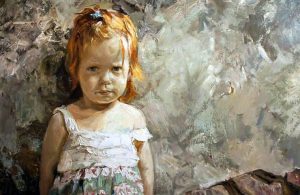 KOSTYA LUPANOV 3/3 – As the windows of the soul, the characters of his paintings seem to observe you. For him, every day there is a mystery, that fascinates him through the expressive power of the faces and attitudes of his subjects. In his mind he's always considered communication and socialization to be the goal of the creative activity.
The intellectual property of the images that appear in this blog correspond to their authors. The sole purpose of this site, is to spread the knowledge of these painters and that other people enjoy their works.
To pursue this issue, you can digit: http://meetingbenches.com/2017/05/kostya-lupanov-1977-russian-painter-seems-really-love-playing-around-paint/