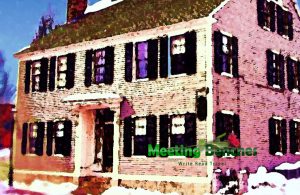 Cradle of American History, Massachusetts is also called the heart of New England. With the contributions of colonists and sailors, immigrants and artists, after almost four hundred years the historical heritage of this state has taken shape. You will visit Boston, the city, which has thrived for centuries in a vibrant multicultural atmosphere, walking along the Freedom Trail (2-mile-long red brick path), which tells you the story of American Revolution. If you are looking for relaxation, enjoy the Berkshires Hills in the west, places with wonderful landscapes, before you start our special art travel (3,094 miles, 48 hours drive) crossing the United States coast to coast. https://www.amazon.com/Roadtripping- USA-Complete-Coast-Coast / dp / 0312335695 We advise to take couple of books with you, to feel the real sensations of visited places – novel written by Lac Su (to start reading in Massachusetts), a collection of poems by Michael Casey (to read in California).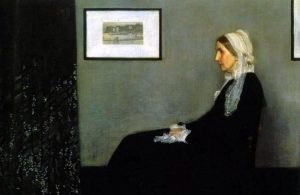 1.Lowell – place where was born painter James Abbott McNeill Whistler in 1834. Visit his old house at 234 Worthen Street (now converted into a museum). After family's economic difficulties, he moved to Pomfret (Connecticut), town, where you can stop in first part of your journey.
From Lowell to Philadelphia with the stop in New York (312 miles in 5 hours).
Your stop in New York offer you many opportunities for artistic deepening, strolling through the streets of the East Village, where painter Mark Kostabi developed his extraordinary creative talent. Remember to visit the Brooklyn Museum, if you want to admire the masterpieces of this painter.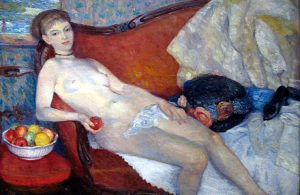 In the same museum are on display "Nude with Apple" (canvas oil painting, created by William Glackens around 1909. Finally you came to Philadelphia, the city where William Glackens was born in 1870. If you are interested in deepen your knowledge of the creative fruits of this artist, you can admire his "At Mouquin's" (oil painting on Canvas, 1905), exhibited in The Art Institute in Chicago.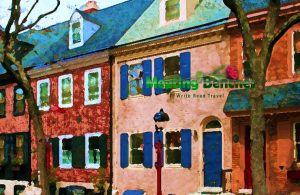 3. From Philadelphia to Washington and to Sikeston (948 miles in 15 hours) This trip will lead you to the Freer Gallery of Art, Washington, DC, to see "Self-portrait with hat" (oil on canvas) painted by James Abbott McNeil Whistler in 1858.
The first colonists came to the region of swamps, cypresses and meadows, recovered the earth (in early twentieth century) and river drainage district was formed. Sikeston (Missouri) is the town, where Michael Parkes, painter of magic realism and the true heir to Modernism and Art Nouveau was born in 1944.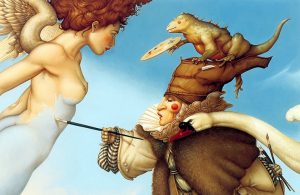 In January 1955, an unknown Elvis Presley played at the Sikeston Armory. 4. To Los Angeles (1854 miles, 28 hours). Long stretch road from Sikeston will take you to Los Angeles, with the short stop in the Marcus Ashley Gallery (4000 Lake Tahoe Boulevard, Suite 23 – South Lake Tahoe, California), to see (and buy) some of his works. Estonian immigrants Mark Kostabi was born here in 1960 and studied at Fullerton's California State University. Here in the city his artworks awaits you in Los Angeles County Museum of Art located on the Wilshire Boulevard along the so-called Miracle Mile Museum Row (next to the Page Museum and La Brea Tar Pits).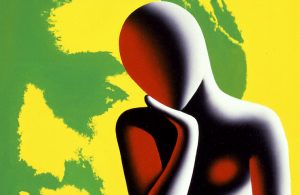 The intellectual property of the images that appear in this blog correspond to their authors. The sole purpose of this site, is to spread the knowledge of these painters and that other people enjoy their works. To pursue this issue, you can digit: http://meetingbenches.com/2017/05/american-art-trip-crossing-united-states-coast-coast/