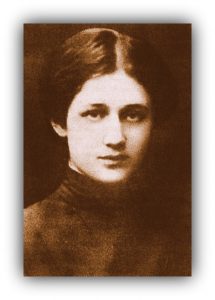 Two years before her death at the age of 76, she was chosen president of the Writers' Union. Anna Akhmatova was a Russian modernist poet, one of the most acclaimed writers in the Russian canon. Her work ranges from short lyric poems to structured cycles (such as Requiem, tragic masterpiece about the Stalinist terror). She was born into upper-class family in Odessa (the Ukraine, in 1889), and her interest in poetry began in her youth. She attended law school in Kiev and married a poet and critic in 1910. Akhmatova became a cult figure among the intelligentsia and part of the literary scene in St. Petersburg. She divorced in 1918 and married twice more, to Vladimir Shileiko in 1918 and later Nikolai Punin (who died in a Siberian labor camp in 1953). Though she was confronted with official government opposition for her work, during her lifetime she was deeply loved by the Russian people, because she did not abandon her country during difficult political times. Akhmatova died in Leningrad, where she had spent most of life, in 1966.
EVERYTHING – Everything's looted, betrayed and traded, black death's wing's overhead. Everything's eaten by hunger, unsated, so why does a light shine ahead? By day, a mysterious wood, near the town, breathes out cherry, a cherry perfume. By night, on July's sky, deep, and transparent, new constellations are thrown. And something miraculous will come close to the darkness and ruin, something no-one, no-one, has known, though we've longed for it since we were children.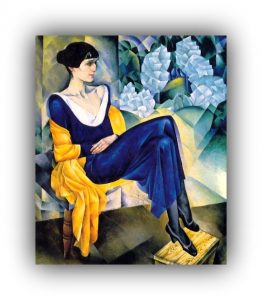 YOU WILL HEAR THUNDER – You will hear thunder and remember me. And think: she wanted storms. The rim of the sky will be the colour of hard crimson, and your heart, as it was then, will be on fire. That day in Moscow, it will all come true, when, for the last time, I take my leave, and hasten to the heights that I have longed for, leaving my shadow still to be with you.
TWENTY FIRST. NIGHT. MONDAY – Twenty-first. Night. Monday. Silhouette of the capitol in darkness. Some good for nothing, who knows why, made up the tale that love exists on earth. People believe it, maybe from laziness or boredom, and live accordingly: they wait eagerly for meetings, fear parting, and when they sing, they sing about love. But the secret reveals itself to some, and on them silence settles down. I found this out by accident, and now it seems I'm sick all the time.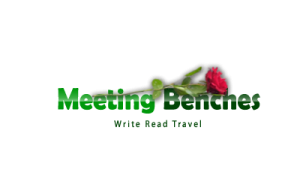 The intellectual property of the images that appear in this blog correspond to their authors. The sole purpose of this site, is to spread the knowledge of these painters and that other people enjoy their works. To pursue this issue, you can digit: https://www.amazon.com/Anna-All-Russias-Life-Akhmatova/dp/1400033780