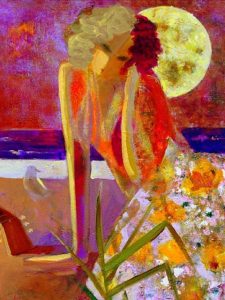 So strong is the Persian aptitude for versifying everyday expressions, that one can encounter poetry in almost every classical work. http://meetingbenches.com/2017/04/iranian-inner-landscapes/ It spans two-and-a-half millennia. Persian literature is one of the world's oldest literatures. Very few literary works of Achaemenid Iran have survived due to the destruction of the library at Persepolis. It was a spoken poetry. Rumi's poetry is direct and immediate, but it's also measured, subtle, and nuanced in a way, that earlier translations have seldom conveyed. https://www.youtube.com/watch?v=0NkHmfBsEeY He speaks directly to the heart and the full flavor of his lightness has often gone untranslated. Say Nothing captures the rich tones of a mature voice, that retains its youthful capacity for revelation. This fully annotated edition contains both short quatrains and longer ghazals, alternating forms, that reflect the shifts in Rumi's moods and inspirations. Along with poems of ecstatic flight and mourning there are moments of terse commentary, challenging dialogs.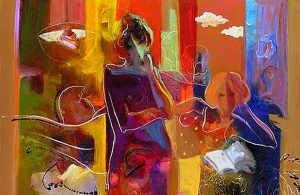 THE WAVE – Forough Farrokhzad
To me you are a wave. Never here, never there! You are, still, nowhere! Grabbing, dragging, then fleeing away, you swiftly spread, like a deadly plague, on the run for the Other Soil, your destination's vague! Watching you, from far and wide, in my seized eye, you're a rebellious tide, in an eternal glide. Insistent, impatient, then a restless errant, you must be calm in heart, fretful just in act! And I now know, the sea of regret, is your native land. Yes, you are an unruly tide! So always on the ride, in an eternal glide! But one night, I will wear a mask, made of the thirst, of the remotest shores, and their desert islands. And I'll capture you, in my absorbing sands, forever far away, from your naval natal lands.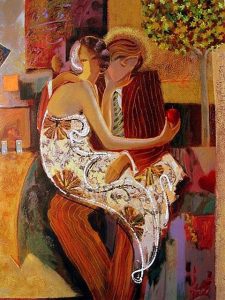 I ASKED YOU FOR ONE KISS – Rumi's Rubaiyat
I asked you for one kiss, you gave me six. What teacher taught you, that you're such an expert? You're so deep a source of goodness, so kind that you've set the world free a thousand times.
A LIZARD WALKED BESIDE ME IN THE DESERT – Mohammad Bagher Kolahi Ahari
A lizard walked beside me in the desert, demanding a loaf of bread at every step. And I, carrying a large sack, told him jokingly "My sack is bottomless, come along!". I crossed the desert, emptied the bread sack, cashed in the sack of days. And what did I beget: a monster, slumbering on my doorstep.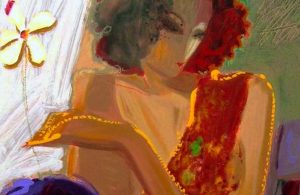 THE FACE SHE SHOWS ME – Rumi's Rubaiyat
The face she shows me is a little sour, though sugar has never tasted sweeter. Sugar would be bored by its own sweetness, if it ever came to know that sour flavor.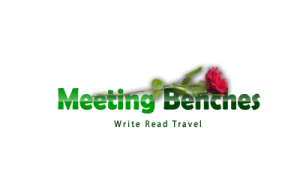 The intellectual property of the images that appear in this blog correspond to their authors. The sole purpose of this site, is to spread the knowledge of these painters and that other people enjoy their works. To pursue this issue, you can digit: https://www.amazon.com/Say-Nothing-al-Din-Persian-English/dp/1596750278