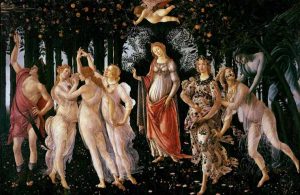 She was born between 1477 and 1482. This wonderful work of art was painted for a man named Pierfrancesco, cousin of Lorenzo dei Medici. Pictorially, this Spring http://www.florence-museum.com/ is very refined work, partly because full of hundreds of types of flowers. Whoever watch it, remains entranced with this art created by Sandro Botticelli. Perhaps it is the use of color, the elegance of the figures or its many allegorical meanings. Look at the center of this wonderful pictorial representation, you will see Venus, protector of men. https://plus.google.com/101000606642585893691/posts/Rus9vG6zWT3 If you observe the right side of the painting, you can view Zefiro chasing Flora. Inside the colorful kingdom Flora turns into spring, filling the world of flowers. To the left, can be observed dance of the three Graces, while Mercury dissolves the clouds.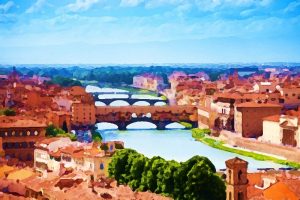 Do not forget to enter the Uffizi Gallery visiting Florence, http://www.uffizi.it/index.php?en/1/home specially made for Renaissance humanists, who gravitated around the court of the Medici. By entering this extraordinary museum, you can start your journey from the halls 10-14 (dedicated to the works of Botticelli), where you also expect second precious painting: The Birth of Venus. Even this masterpiece was born for the same reason: to promote the ideal of positive humanity. The concept of beauty and love (typical ideal of Neo-Platonism) influenced the entire culture of the Florentine Renaissance.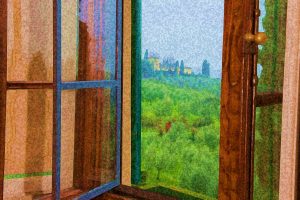 At the court of the Medici, the current aesthetic, who drew on the greek philosopher Plato, built the fusion between art and philosophy. Painting tempera on panel (203 x 314 cm), was made for the Medici Villa di Castello. The Villa Medici at Castello https://www.visitflorence.com/what-to-see-in-florence/villa-medici-castello.html is located in the hills surrounding Florence and is famous for its magnificent gardens, managed by the Superintendence for the State Museums of Florence.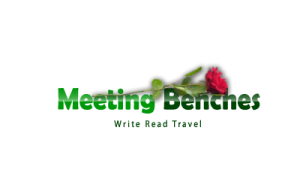 The intellectual property of the images that appear in this blog correspond to their authors. The sole purpose of this site, is to spread the knowledge of these painters and that other people enjoy their works. To pursue this issue, you can digit:
http://meetingbenches.com/2016/07/painting-the-character-of-peoples-pose-facial-expression-and-mood-expressive-magic-of-a-man-named-sandro-botticelli/
http://meetingbenches.com/2016/07/sandro-botticelli-14451510-italian-painter-altarpieces-tondi-small-panel-pictures-and-devotional-triptychs/
http://meetingbenches.com/2016/05/masterpieces-of-art-in-the-centuries-florence-sandro-botticelli-the-birth-of-venus/
http://meetingbenches.com/2015/04/sandro-botticelli-14451510-italian-renaissance-painter-the-linear-grace-of-early-renaissance-painting/