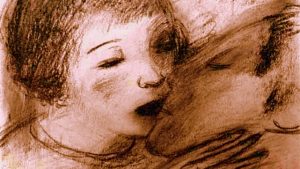 In the beginning of the 19th century, Romanticism arrived to Iceland and was dominant in the work of poets like Bjarni Thorarensen and Jónas Hallgrímsson (considered as one of the founding fathers of romanticism in Iceland). https://www.youtube.com/watch?v=Q4fPc0Gvepk The imagery in his poetry was influenced by the Icelandic landscape. Economic conditions were difficult in Iceland during the early years of his life (because of the hostilities between Denmark and England during the Napoleonic Wars), but also because weather conditions in Iceland.
Jónas Hallgrímsson, was born on 16 November 1807 at the farm Hraun, in Öxnadalur (in north central Iceland). He was the third of four children. His father had attended the cathedral school at Hólar. In the spring of 1808, his father moved farther down the valley to the farm Steinsstaðir. https://www.youtube.com/watch?v=hQCVlHugWZQ&list=PLMyc5bHi0_HPvwARBYeRXtSknmrhZ3swp This is where Jónas grew up. In the early part of the nineteenth century, his family were reasonably well off. He was an Icelandic poet, author and naturalist. In Skagafjörður (where he was taught by the Reverend Thorlacius), he studied for two years, and won a scholarship to attend the school at Bessastaðir for a further six.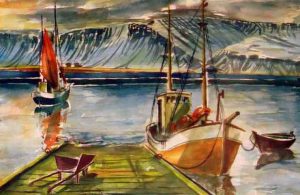 A TOAST TO ICELAND – Our land of lakes forever fair below blue mountain summits, of swans, of salmon leaping where the silver water plummets, of glaciers swelling broad and bare above earth's fiery sinews, the Lord pour out his largess there as long as earth continues!
THE STYLE OF THE TIMES – Here, over heathland pathways harried by dismal blizzards, the girded hero hurried to hug his brocaded lady. That peerless age has perished. No prickstaff-shoving lover crosses these modern meadows to meet his tucked-up sweetheart.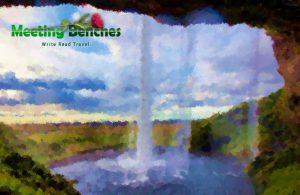 WATER MUSIC – Shadow Baldur, by my tent, bursts with reeking juices. Thor throws in his increment, opening heaven's sluices.
AFTER THE BALL – If mother had known that a foreign land holds thrills both pleasant and horrid! He hurled the golden ball from his hand and struck my glowing forehead. And now I plunge through the woods, my mind distracted, at sixes and sevens, seeking my white, my delicate hind, stars are aglint in the heavens. Ye gods! In that shadowy pool ahead, the Huntress! A sight to undo me! Hark! a halloo! It's finished! I'm dead! The hounds of the nymphs pursue me.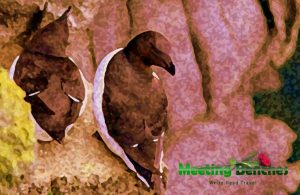 DRANGEY – Tindastóll, grey and ghostly, glimmers three leagues away. Mælifell, towering mutely, measures the darkening bay. Drangey looms in the deep there, dinning with seabird songs; under its walls go wheeling whales in clamorous throngs. Grazing its grassy summit, a grey ram wanders wide where Illugi drinks the darkness, by his dying brother's side.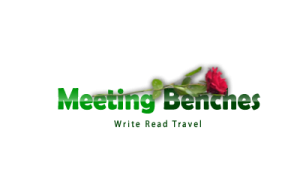 The intellectual property of the images that appear in this blog correspond to their authors. The sole purpose of this site, is to spread the knowledge of these painters and that other people enjoy their works.
To pursue this issue, you can digit:
https://www.amazon.com/Bard-Iceland-J%C3%B3nas-Hallgr%C3%ADmsson-Scientist/dp/0299177203
http://meetingbenches.com/2017/02/icelandic-inner-landscapes/