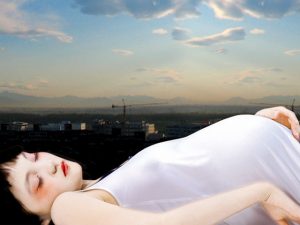 CUI XIUWEN 1/4 – For some years, we are witnessing the establish itself on the international scene of contemporary Chinese artists. The Chinese avant-garde today, creating interaction with European and oriental patterns, also develops explicit references to famous works of the past. That artist became interested in creating new representations of her work. Her first foray into the world of video installations, came when she exhibited Lady's Room (which showed women inside a restroom at a popular nightclub in Bejing).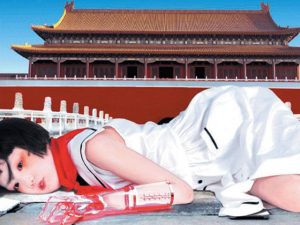 CUI XIUWEN 2/4 – In view of the current Chinese pictorial art, this painter resumes The Last Supper by Leonardo, replacing Jesus and the apostles with schoolgirls in uniform. Born in Heilongjiang province (in the north-east of the country), she is an artist and photographer who works primarily in images and video, conducting a reflection on the individual in modern China.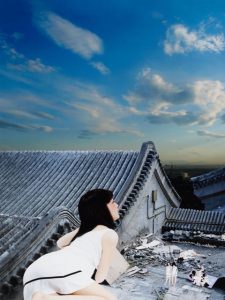 CUI XIUWEN 3/4 – Paint a female subject? Also. She creates the themes of sex, not themes of sexuality. She focuses on humans, human forms in the world. If you want to know what are human beings – you say – you must have an overview of the relationship between man and woman. Her main subjects, is a pale young student, with hair blacks. This girl has different poses and expressions (those of a Chinese woman, in front of the modern society).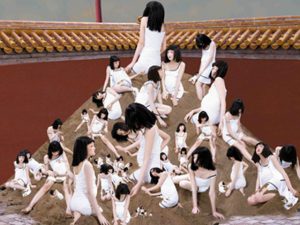 CUI XIUWEN 4/4 – Between modernity and tradition, her pictures attract the attention of the beholder, with bright and crisp colors, while the schoolgirl remains strangely dressed in white, in the same way, every time. Among contemporary Chinese artists, she is among the most appreciated for the softness of her images and urge us answers, prompting us to pause to reflect, solving the puzzle that she offers us, in the beauty of her creative work.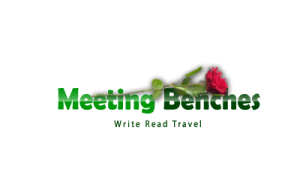 You can see more on MeetingBenches, digiting http://meetingbenches.com/2016/11/cui-xiuwen-chinese-painter-making-palely-female-students-haired-blacks/