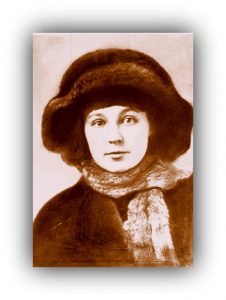 Marina Ivanovna Tsvetaeva, was the most original voices of Russian poetry of the twentieth century, as well as a leading exponent of the Russian Symbolist movement. In her poems, you can distinguish a kind of musical score, where she combines eccentricity and rigorous use of language. https://www.amazon.com/Soul-Passion-Tsvetaevas-Classical-Ariadne/dp/0615608140 At 18, it takes place the debut of her genuine talent, when she published her first poetry collection. She is unconventional, beautiful and rich, married in 1911. Two years later she write a poem dedicated to her husband: "Read, of buttercups and poppies caught a bunch, which I called Marina, and how old I was. Just do not be so bleak, your head down on your chest. Lightly think of me, forget me with lightness." The October Revolution and the Second World War, will destroy their dream of love. On a Sunday in August 1941 – she was alone at home – she had climbed on a chair, hanging herself after leaving a note that spoke of buttercups and poppies. Nobody went to her funeral. Nobody know the spot where she was buried. We like to remember her with two of her short poems.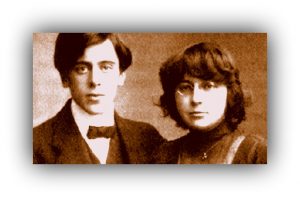 NOW I AM A CELESTIAL HOST – Now I'm a heavenly host, in your country. I saw the forest insomnia, and sleep fields. Somewhere in the night, hooves tearing the grass. Heavy is the sigh of a cow, in the sleepy stable. I'll tell you, with all the tenderness and melancholy, of the guardian goose and geese sleeping. Hands drowned in the dog's coat, the white-haired dog. Then, about six o'clock, the dawn has arrived.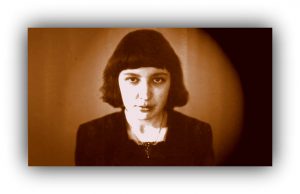 THIS IS STILL A WINDOW – That's still a window, where there are still asleep. Maybe they drink wine, maybe sit well. Or simply, the two hands do not detach. In every home, friend, there is such a window. No candles or lamps have lit the darkness, but the sleepless eyes! Cry of separations and encounters. You, the window in the night! Perhaps hundreds of candles, maybe, three candles. There is not, there is to my mind quiet. Even in my house I entered something like this. Please, man, household sleepless, for the window with the light.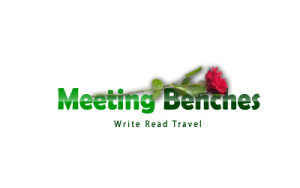 To pursue this issue, you can also read:
http://meetingbenches.com/2016/11/experience-russian-winter/
http://meetingbenches.com/2016/11/michail-aleksandrovik-vrubel-18561910-russian-painter-innovator-nature-painter-rejected-tradition/
http://meetingbenches.com/2016/11/master-unfinished-touch-mikhail-aleksandrovic-vrubel-development-fragmentary-composition/