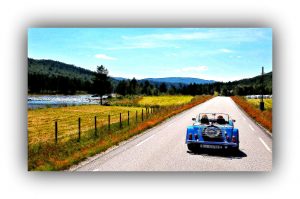 TRACKS – Poetry, by Sigbjørn Obstfelder
Death does not makes me more afraid. They get constantly so many comrades. I will find the way, quietly following their fresh tracks.
BURNED SHIPS – Poetry, by Henrik Hibsen
Turn the prow of the ship from the north, the gods look bright, the played tracks. The fires of lands frost went out into the sea, and solar fauns paused on the grave. So they burned the ships. Blue smoke, as a strip of a bridge to the north disappears. From the sunny beaches, to the glacial hovels, a horseman rides, every night. https://www.amazon.com/Ibsens-Poems-Henrik-Ibsen/dp/8200074552
WE TRULY KNOWN? – Poetry, by Aksel Sandemose
We truly known? Not there we never asked, we gave up. It was like a mid-thought. Shadow caressing a face. Something in the eye. No! I do not believe. But returns. The night that has no noise, only strange thoughts. Those words that rise from sleep. We truly known?