A beautiful bird shows me the light
is in his eyes, in plain view.
He sings about mistletoe
in the middle of the sun.
Eyes singers animals
and their anger or boredom songs
forbade me to get out of this bed
I spend my life.
Dawn in countries without grace
takes the appearance of oblivion.
And that emotional woman asleep at dawn,
head first, his fall the lights.
Constellations,
you know the shape of his head.
Here, everything darkens:
the landscape is completed, cheeks flushed,
the masses decreases and flow in my heart
with sleep.
And who wants to take me to the heart.
I never dreamed of such a beautiful night.
Women in the garden trying to kiss me,
supporters of the sky, motionless trees
well embrace the darkness that supports them.
A woman in a pale heart
puts the night in his clothes.
Love discovered the night
its impalpable breast.
 
How to enjoy it?
Rather erase everything.
The man of all movements,
all the sacrifices and all the conquests
sleeps. He sleeps, he sleeps, he sleeps.
He scratched his sighs the miniscule night invisible.
He neither cold nor hot.
His prisoner escaped – to sleep.
He is not dead, he sleeps.
When he fell asleep
all astonished,
he played hard,
he looked,
he heard.
His last word:
"If I had to start again, I would meet you without looking for you."
He sleeps, he sleeps, he sleeps.
Dawn was nice lift his head,
He sleeps.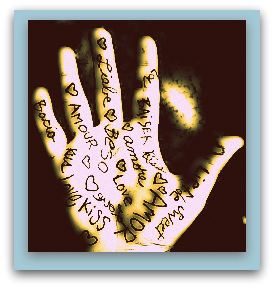 (Paul Eluard)