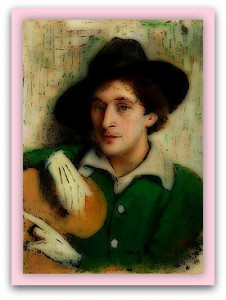 "How beautiful you are, my friend, you are beautiful! Your eyes are doves, behind your veil. Your hair is a flock of goats, that descend from the slopes of Gilead."
Moishe Segal, Mark Zacharovič Šagalov, Marc Chagall. Three identity for a jew Russian born in a summer of 1887, a human naturalizzatosi and died French, in the spring of 1985. Marc Chagall (in that name we keep the memory of his 98 years of life), has woven for us wonderful fabric, filled with color and love, where we can observe Cossack pogroms and pallets of herring, St. Petersburg, and a girl named Bella – daughter of goldsmiths – what will be his wife.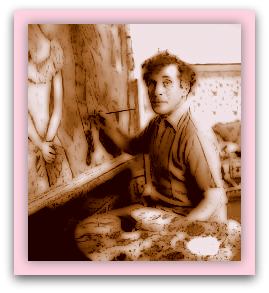 "When I found him whom my heart, hugged him tight and not let him go until I had brought in my mother's house, in the room of my parent."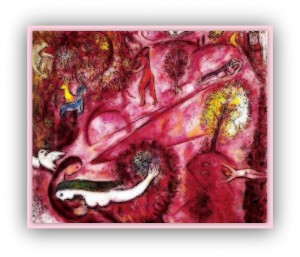 Inside the large fresco of his life, Chagall adds the colors of the Russian Revolution of 1917, the rich cultural shades of Paris, the Nazi occupation of the city and escape to Marseilles. Marc and his beloved wife, finally arriving in the United States, and here he adds to his fresco of life (enclosed in three joyous springs), the colors of joy, until the death of Belle.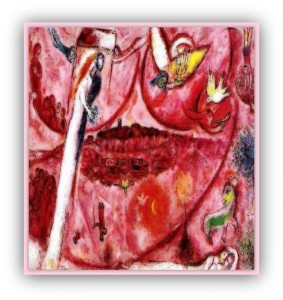 In 1949, depressed, Marc Chagall is under the sun of Provence, where he met Virginia and the joy of fatherhood. Love and joy of life – under that sky, and with the soul inner peace – come in his paintings, suspended in the delicacy of the nuances, wrapped in sinuous forms. Three years later he met Valentina and her third marriage, sees the bright light of the sun and the purity of the greek over Israel, but it is a distant source, in a timeless time, that all his love of artist draws: the Bible . THE SONG OF SONGS.
"Arise, kite, and you, Austro, come, blowing in my garden may flow out its aromas. Let my beloved come into his garden, and eat his pleasant fruits."