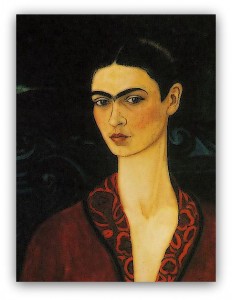 Writes with brushes. Yes, she was a special woman, but also extremely unlucky, a Mexican woman-painter who lived boldly and had many physical problems – even few days before her death – she had screamed inside one of her paintings, with the complexity of the colors, her "live life." The century of Frida Kahlo, what is behind us, has experienced devastating world wars and bloody revolutions, and it is in that space that is measured in years that this woman was able to write through the pictorial symbolism, what she called "the magical surprise of finding a lion in the closet, where you were sure to find your shirts."
A film with an Oscar nomination, a stamp, the title of an album by a famous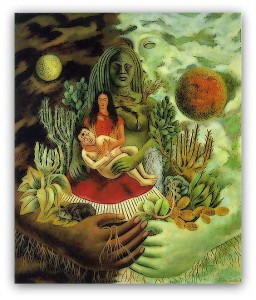 British band and a show – http://english.scuderiequirinale.it/categorie/exhibition-frida-kahlo – tell us about the culture of the Mexican twentieth century. Modernism and Surrealism of those years, with the colors and symbols of Mexico, are merged into the life story of Frida, within its special "picture diary", which tells us in 171 pages the worsening of her physical condition.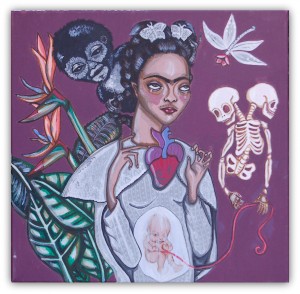 The diary painting, talk of past loves and a troubled marriage, and inside those pages we read the secret desire of a woman who was waiting for a happy start, hoping to never come back. Inside its colors, we can observe the nuances of the memories of a woman capable of flying above her congenital malformation of the spine, and also on the devastating consequences of an automobile accident.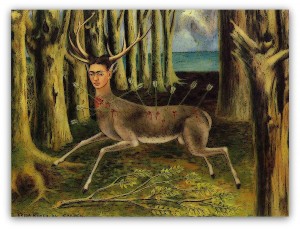 1929 is a special year for Frida Kahlo, one where she – at the age of 22 years – sold her first painting, the year when she got married Diego Rivera, the man who the United States know for the world colorful murals. In a handful of years, marriage wears off, but the woman who could write with the colors continues to cling to life, falling in love many times, also reconciling and split again and marry her previous husband and finally they lived in the Blue House in Coyoacan.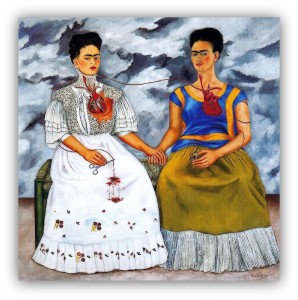 She is a well-known painter, but her health deteriorated, leading her into the tunnel of depression, until to the amputation of her right leg. The woman born in one day in July, at the age of 47 years, died in July day, and the ashes of her grief and her repressed eroticism are kept in what is now a museum, the Blue House in Coyoacan.